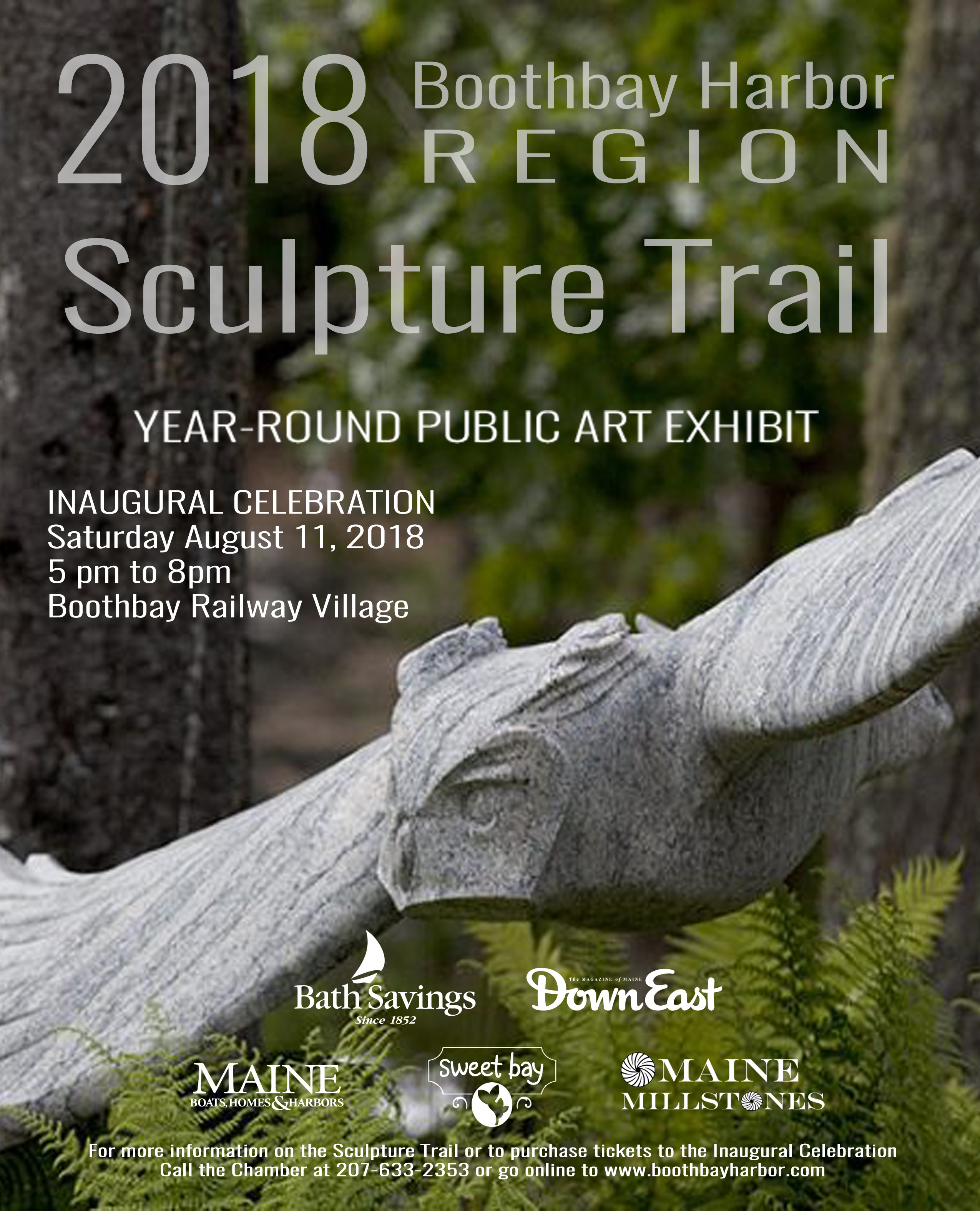 Photo Credit: "Banking Owl" by Andreas von Huene
x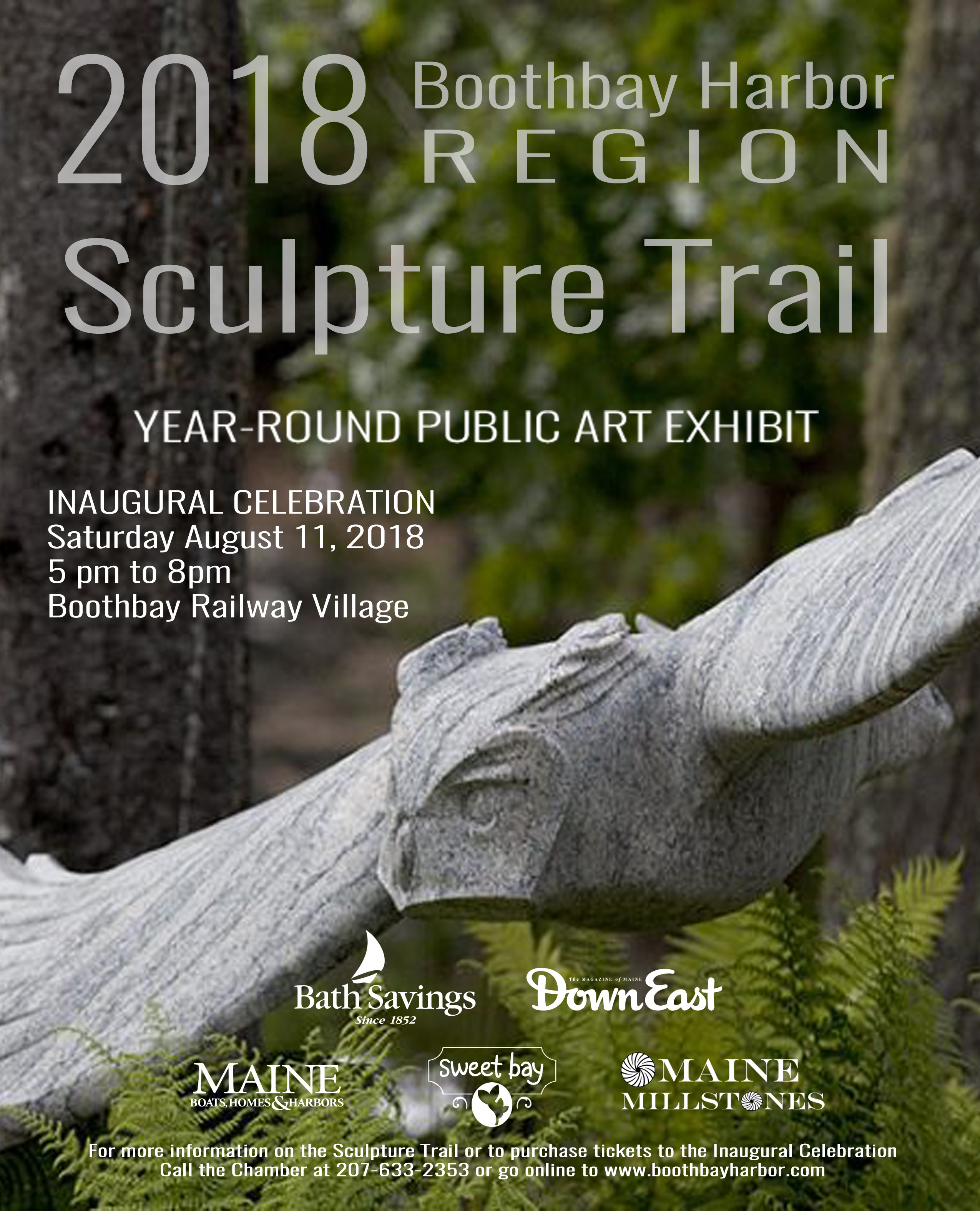 Join us to celebrate the arts! The Boothbay Harbor Region Chamber of Commerce invites you to our first ever, public, year-round Boothbay Harbor Region Sculpture Trail Inaugural Celebration.
The celebration will be a time to acknowledge all the many artists who are participating in the sculpture trail that is closely modeled after the successful Greater Meredith NH Sculpture Walk. The Celebration is in conjunction with the Maine Stone Working Weekend that will be simultaneously going on at the Boothbay Railway Village located at 586 Wiscasset Rd. Boothbay.
The trial, located in the downtown corridor of the Harbor features 18 sculptures, all within walking distance from one another. The Trail is an engaging outdoor activity for the whole family to enjoy. Sculpture Trail maps are available through the Boothbay Harbor Region Chamber of Commerce and will be handed out doing the Celebration.
For more information, please call 207-633-2353 or visit www.boothbayharbor.com