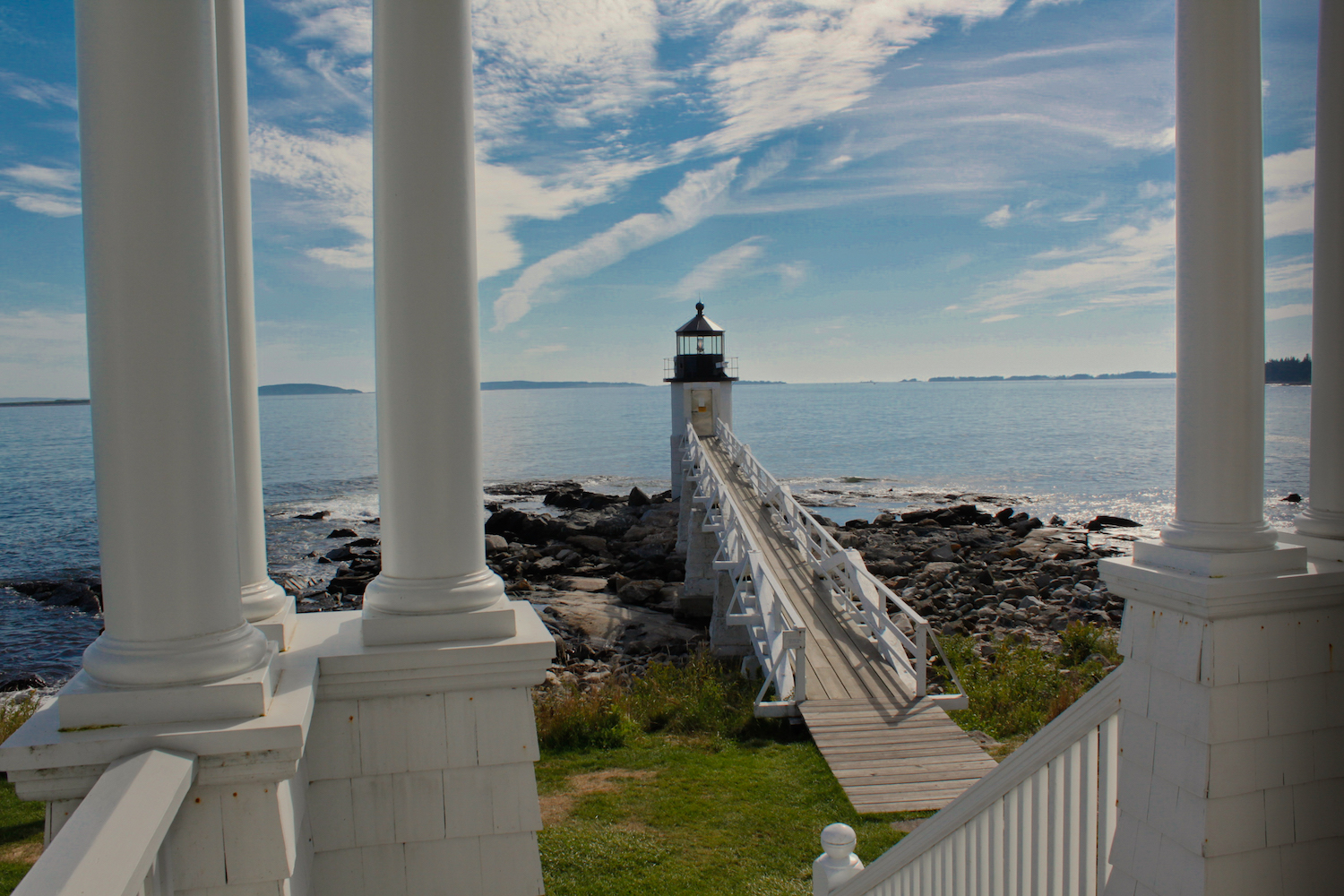 Travel adventure and photo education brings you to Mid-Coast lighthouses to explore maritime history, lobster industry, marine wildlife, and quaint harbor scenery by land and sea.
Photo lessons on camera controls, exposure, and menu selection, includes exercises on composition, light, and point of view. All camera types and all levels welcome, families welcome, too.
You'll approach some of the lighthouses from the water and look for marine wildlife such as seals, ducks, ospreys, bald eagles, and porpoises. On shore, you'll stop at scenic and interesting locations as we drive to our lighthouse destinations. Once at the lighthouses some towers will be open and available for you to climb to the top for breath-taking views of the bay, boats, and islands. Adult-$165, Ages 11-18-$115, Ages 10 and under-$55 (includes the hire of a boat and captain).