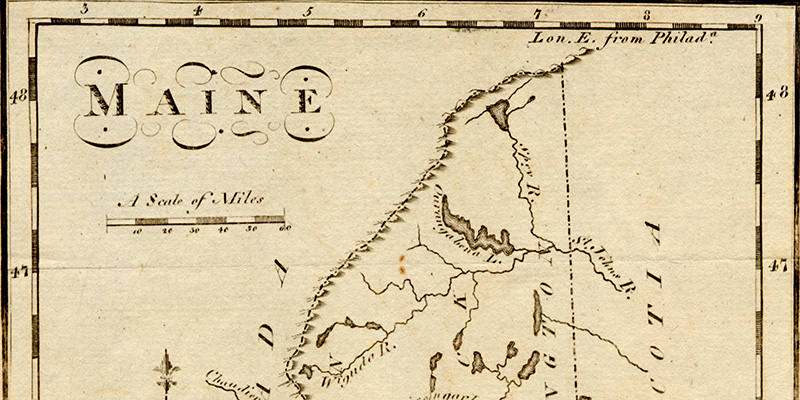 Talk by Tilly Laskey The history of the region now known as Maine did not begin at statehood in 1820. What was Maine before it was a state? How has the Maine we experience today been shaped by thousands of years of history?
Tilly Laskey will analyze Maine as the homeland of the Wabanaki people, as a European province, as part of the District of Massachusetts, and later as the State of Maine through the experiences of Wabanaki people alongside the early settlers, including European American, African American, and Acadian-French communities.
Tilly Laskey is a museum curator specializing in Native art and culture. Born and raised in Maine, she has curated at nationally recognized museums in Maine, Minnesota, and South Dakota. In 2014, Laskey joined the Maine Historical Society in Portland, where she currently works as curator, and where she has curated significant exhibitions such as 400 Years of New Mainers (2016); Maine Eats (2018); Holding up the Sky: Wabanaki People, Culture, History, and Art (2019); and State of Mind: Becoming Maine (2020).
Cost: $15; $10 museum members, including gallery admission