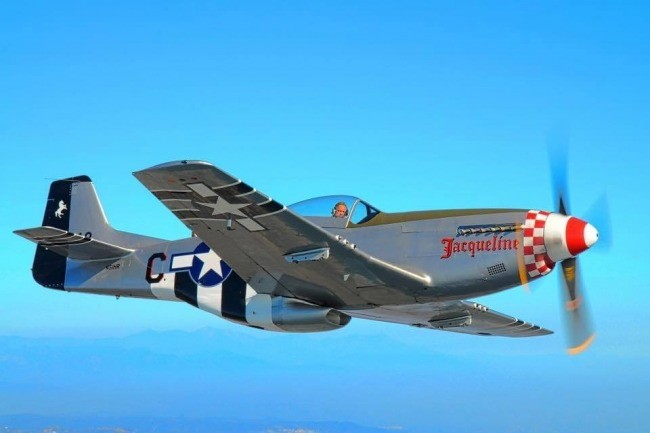 Wings & Wheels Spectacular Airshow at Owls Head Transportation Museum When: August 6 & 7 10:00 am - 3:00 pm Where: Owls Head Transportation Museum 117 Museum Street Owls Head, Maine 04854 United States Contact: (207)594-4418
The #1 Airshow in Maine this Year! Join thousands of flight fanatics for a 2-day event that brings history to the horizon with aerodynamic action and astonishing aircraft. Iconic aerobatic acts from across the country come together with the museum's historic fleet for one weekend of sky-high entertainment for the whole family.
AIRSHOW ACTS INCLUDE: (1) AMERICAN AIRPOWER MUSEUM—Curtiss P-40M Warhawk, NX1232N / 00 (cn 27483) P-51D Mustang (cn 44-63542) Aircraft operated by American Airpower Museum, based out of Farmingdale, Republic Airport in Long Island. (2) JASON FLOOD AIRSHOWS—with pilot Jason Flood (AKA the Red Ghost) flying a modified Pitts S-1S built by Stewart Aeroplane Factory (aerobatic act) and performing a comedy routine in his Clipped Wing Cub.
(3) DAVID WINDMILLER— flying his Zivko Edge 540 (4) MAINE SKYDIVING and RAFTING ADVENTURES—will open the show each day with a skydiving demonstration What to Expect at the Show! Exhibitor Car Show • Family Fun Zone • Interactive Displays • Ground Vehicle Demos • Vintage Car Rides • Open Air Cafe • Museum Gift Shop • Outdoor Picnic Space
Exhibitors Welcome Get free admission for you and one passenger when you exhibit at this event with any classic, custom or special interest vehicle that is 20+ years old.
Aircraft Exercises & Biplane Rides With more than a dozen rare, restored and replica aircraft in our collection, OHTM is thrilled to include antique aircraft demonstrations as part of this event. (Weather permitting) Want More? Purchase a 20-minute scenic biplane ride for an open-air, sky-high experience unlike any other! (Weather permitting) Ticket Rates Adults: $25 Seniors: $23 Kids & Youth: Free (17 and Under) Members: Free