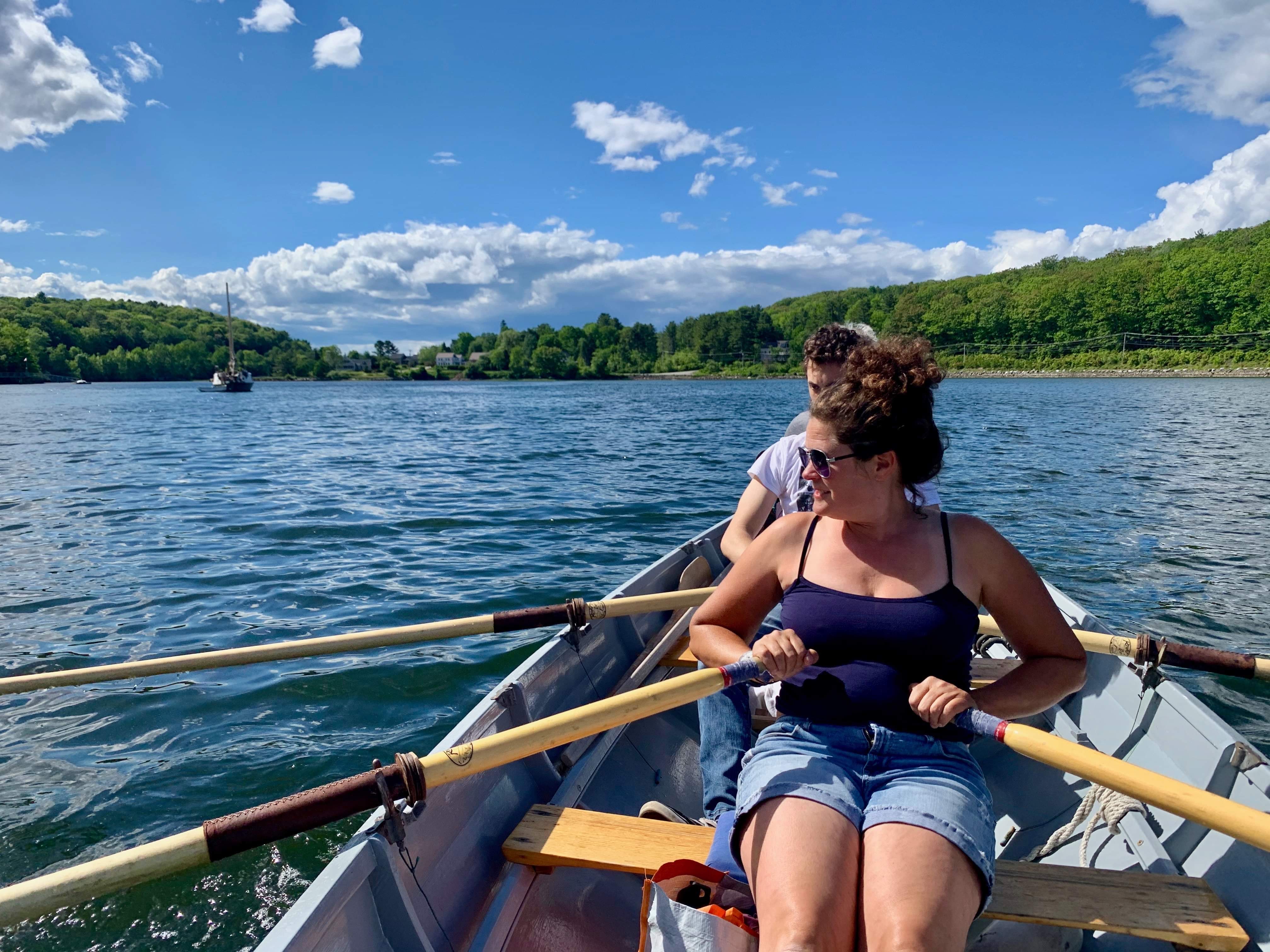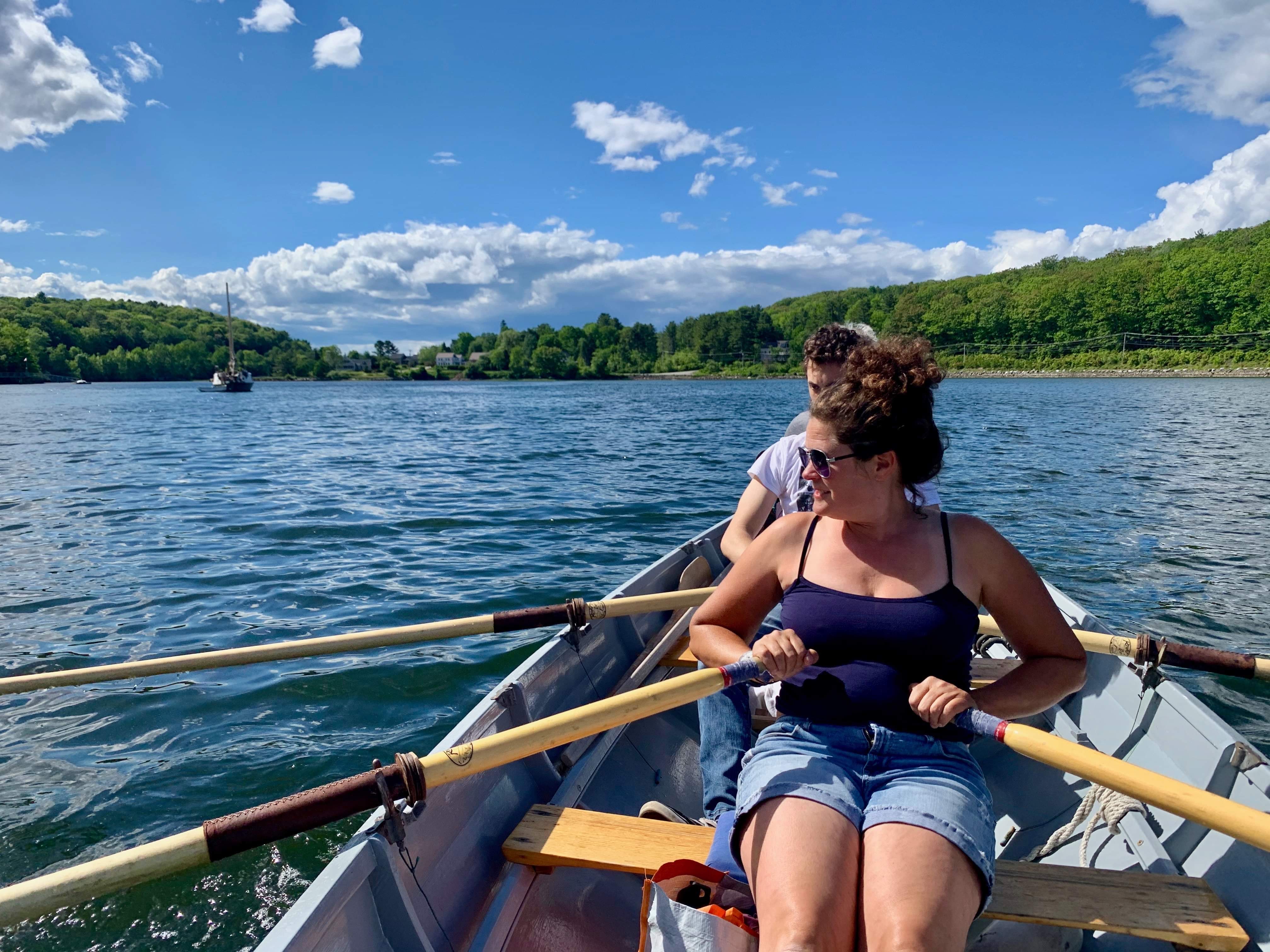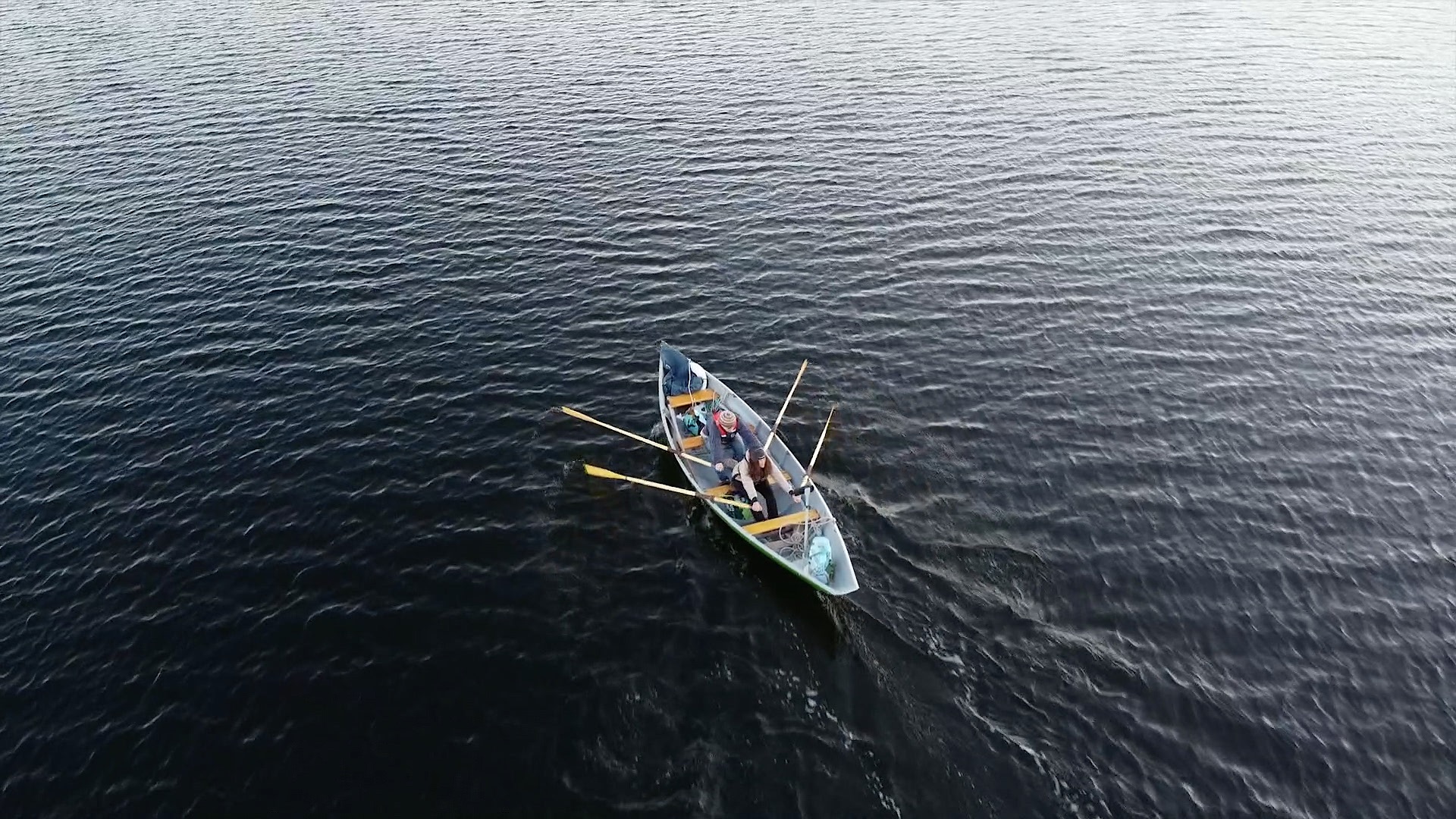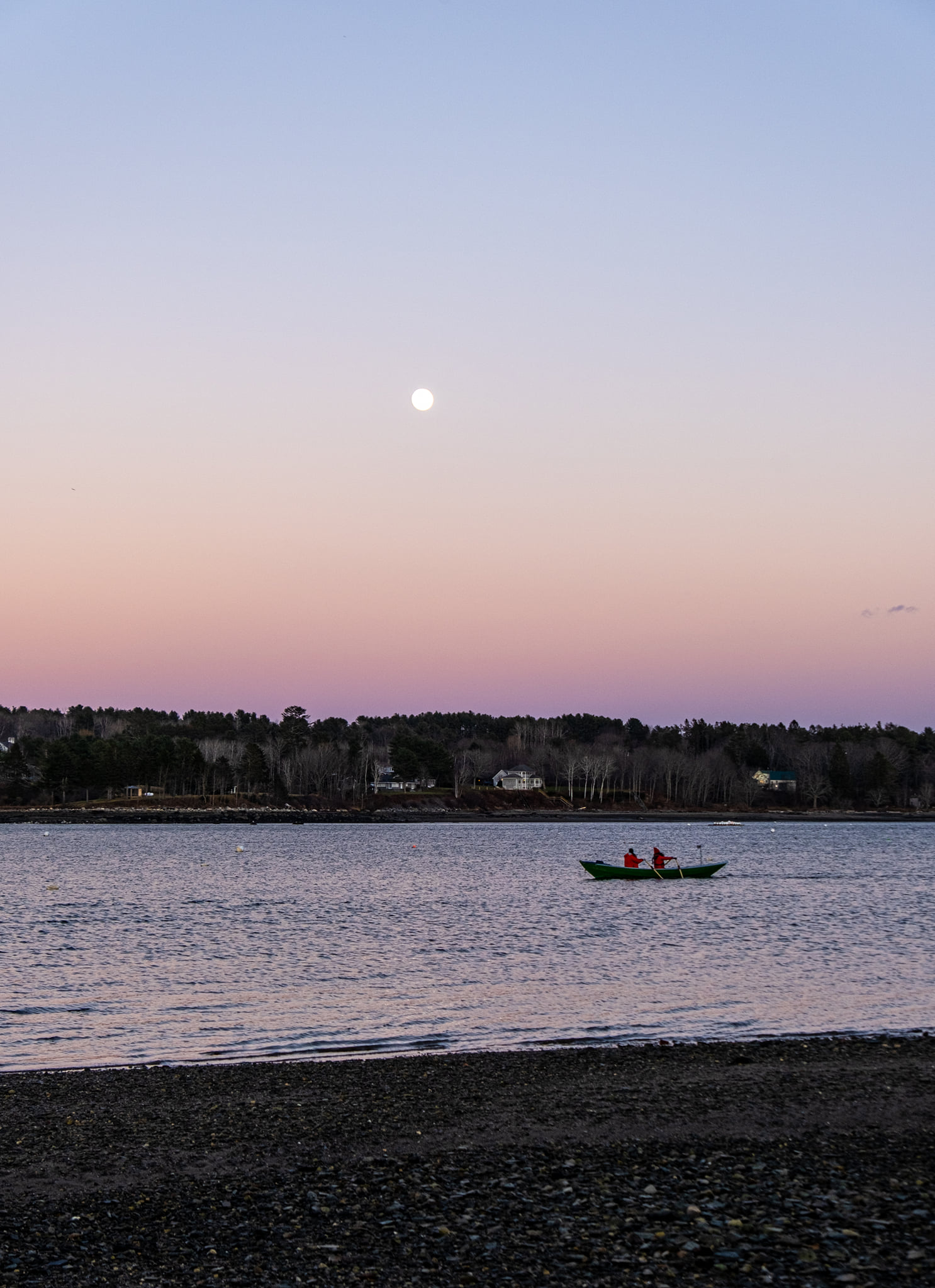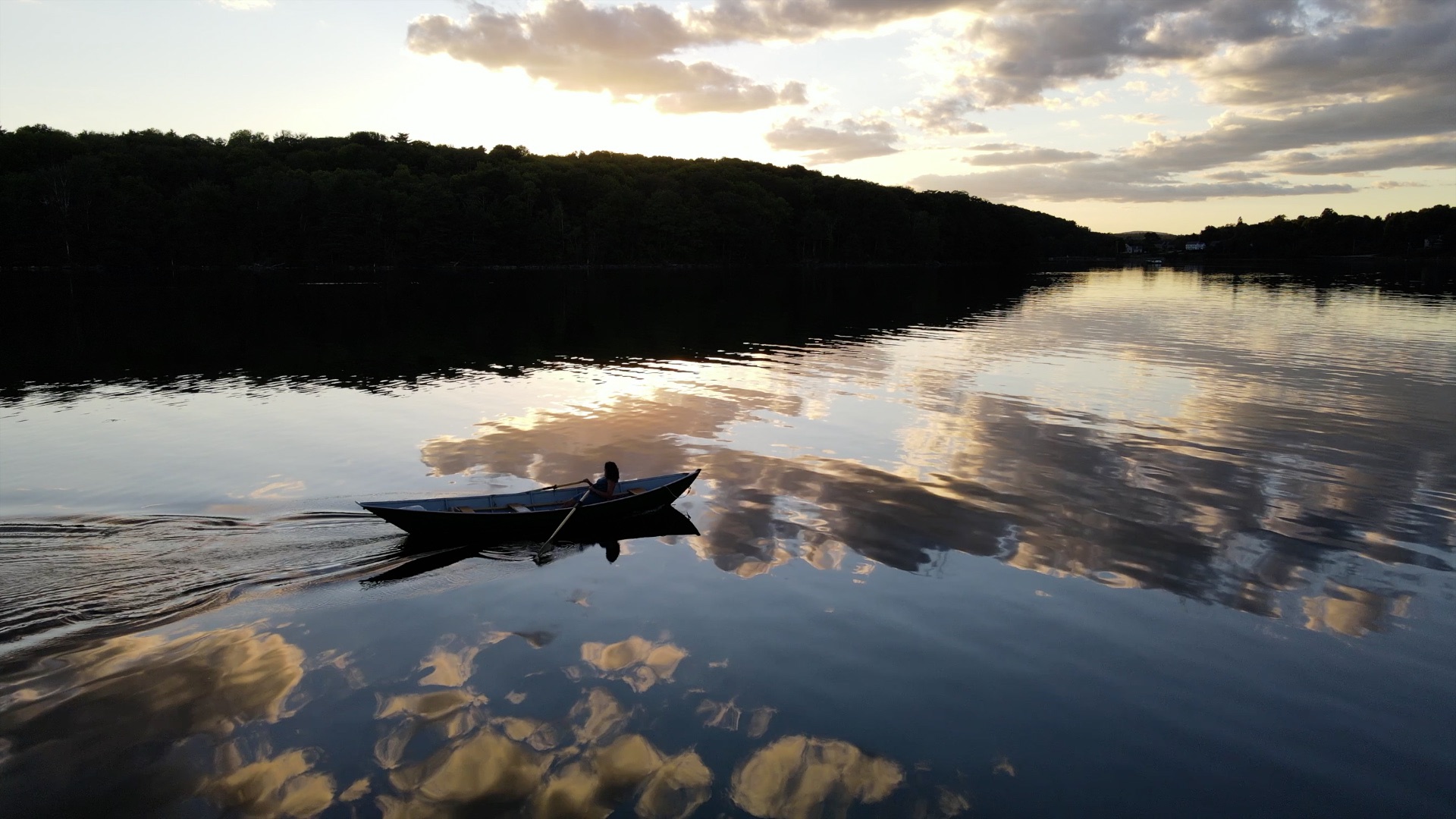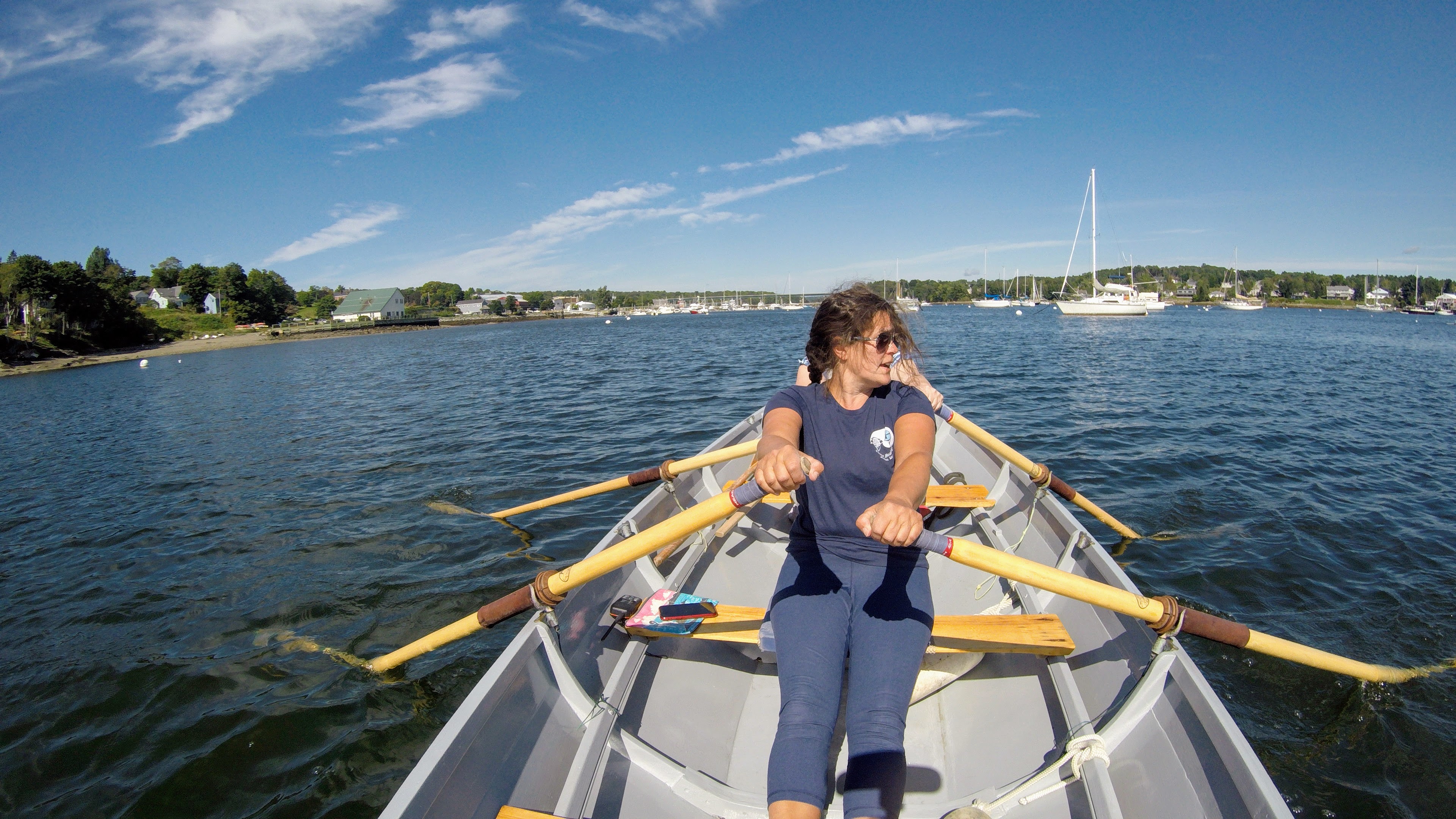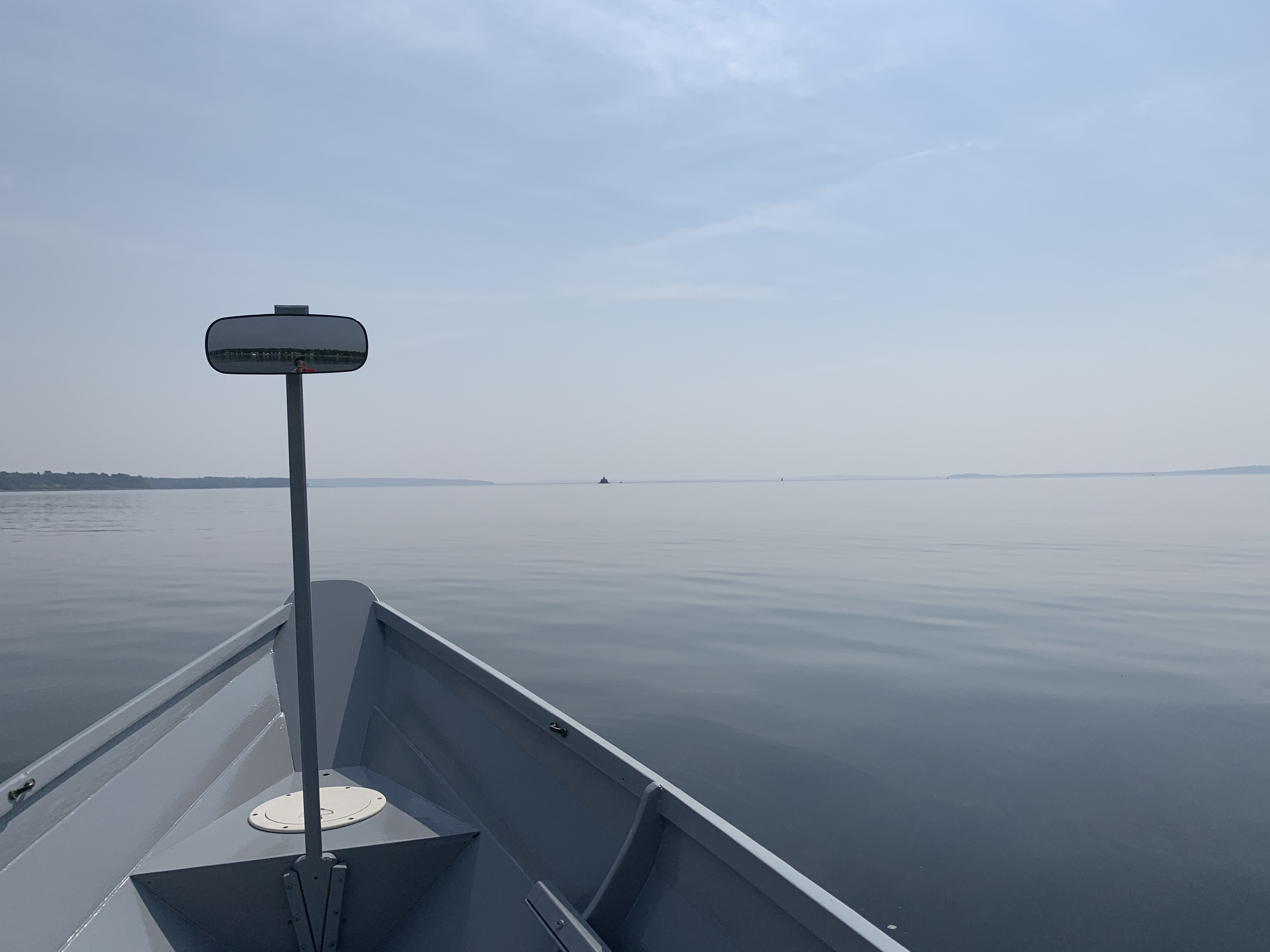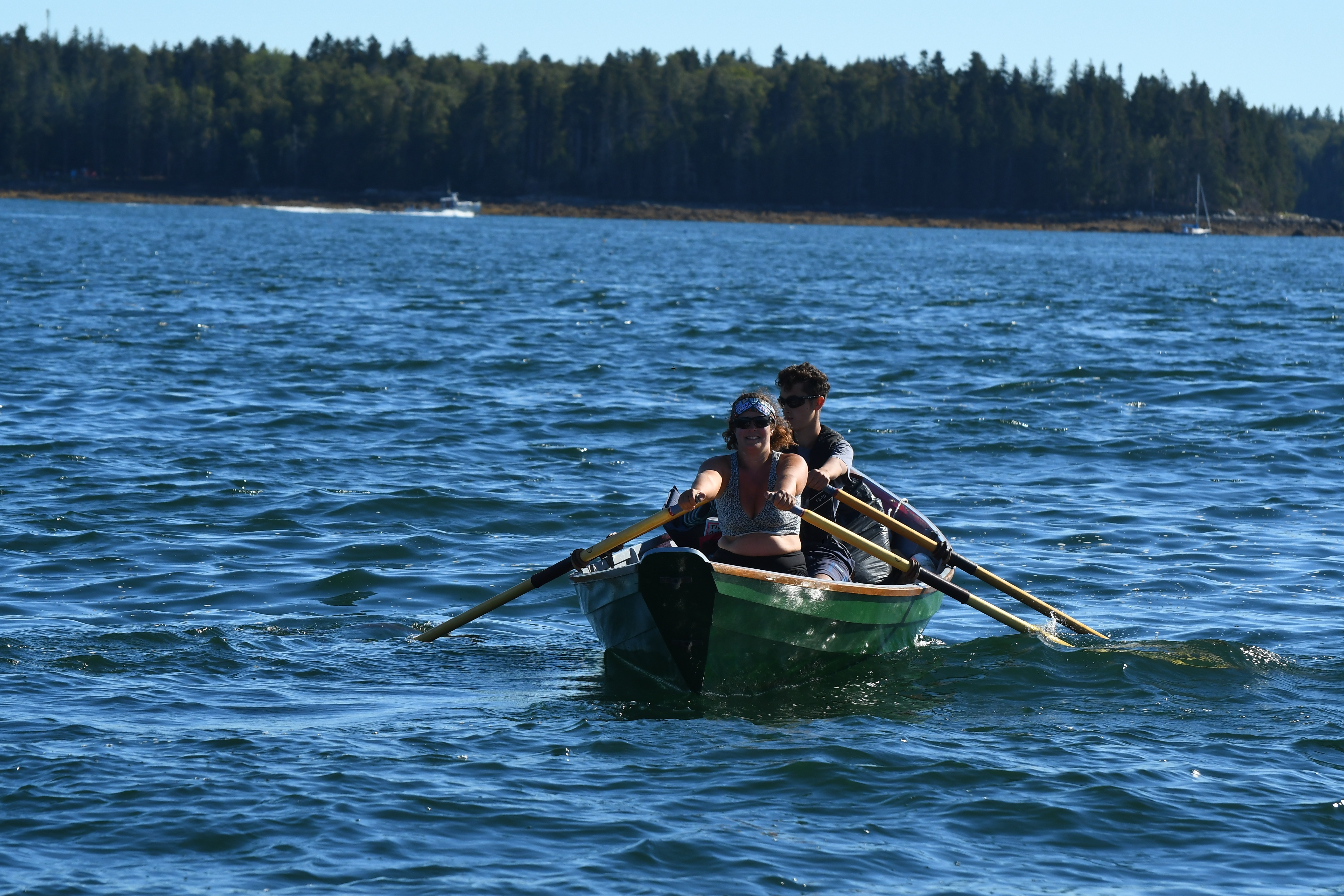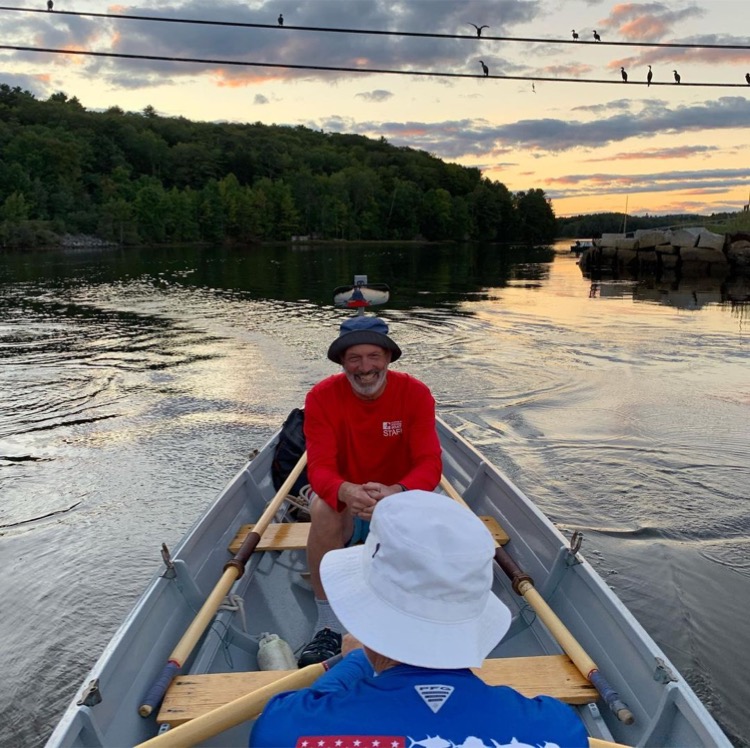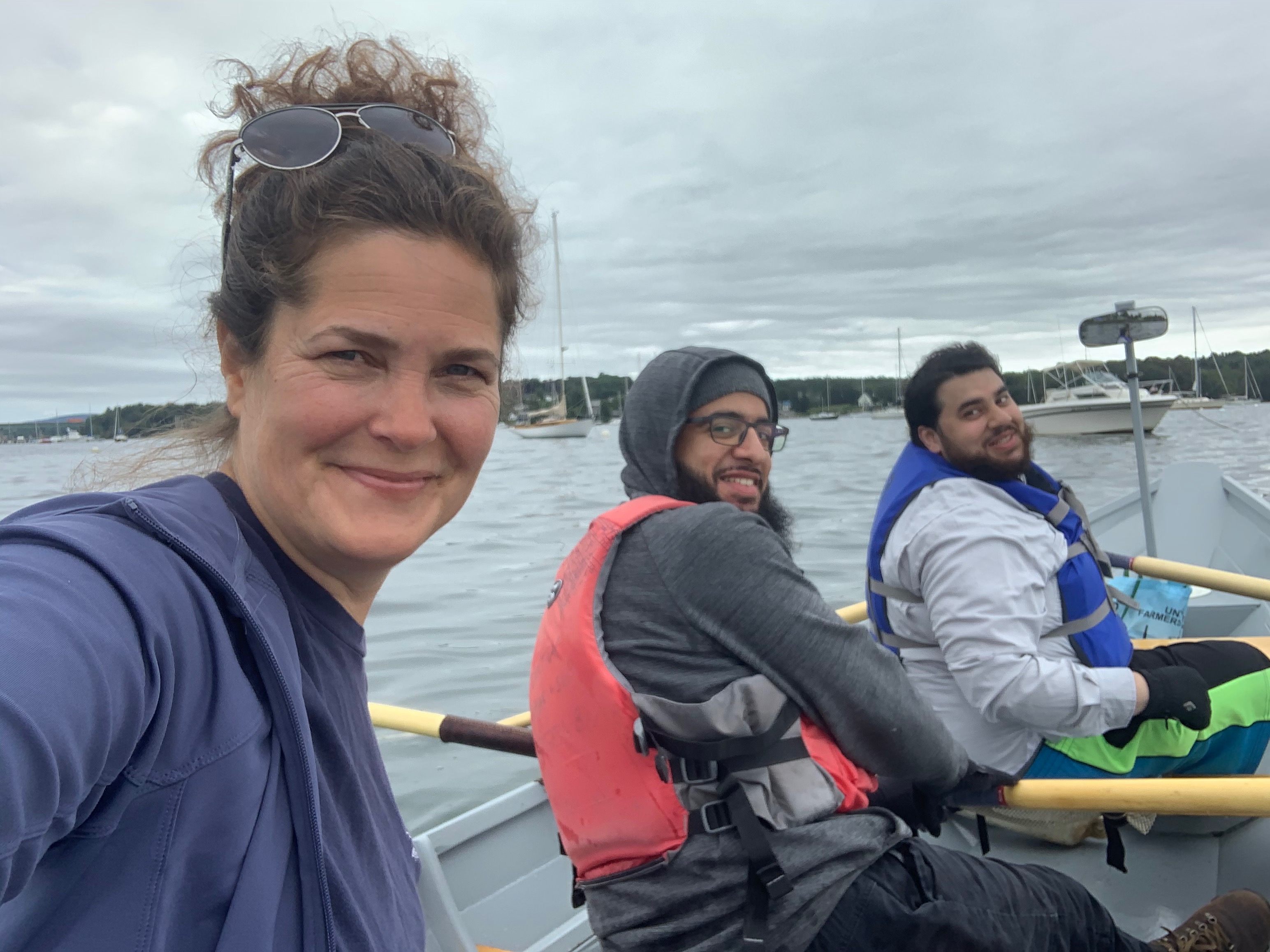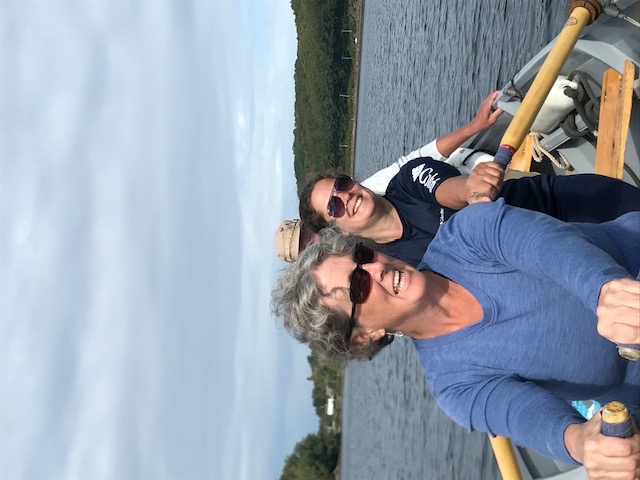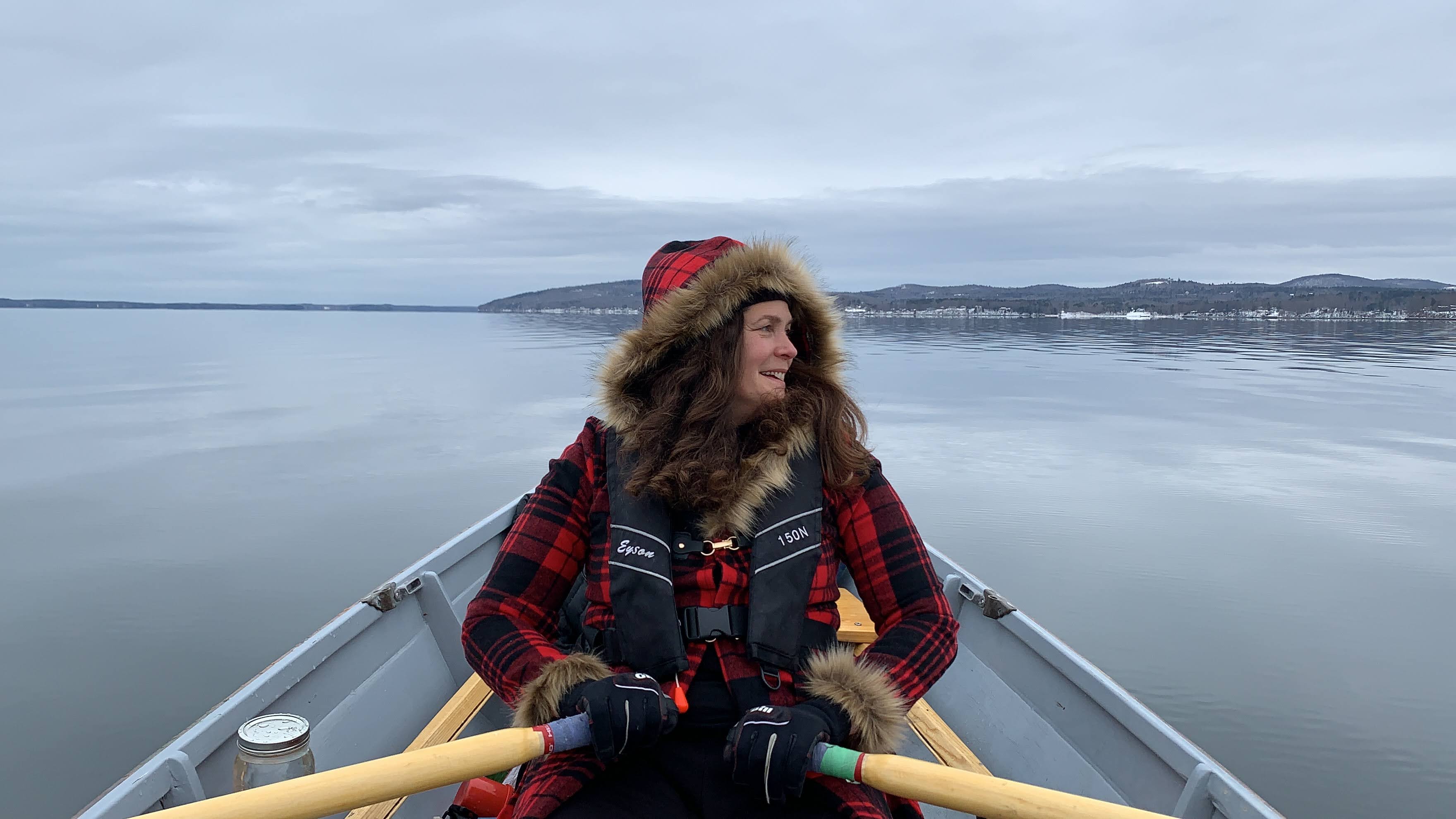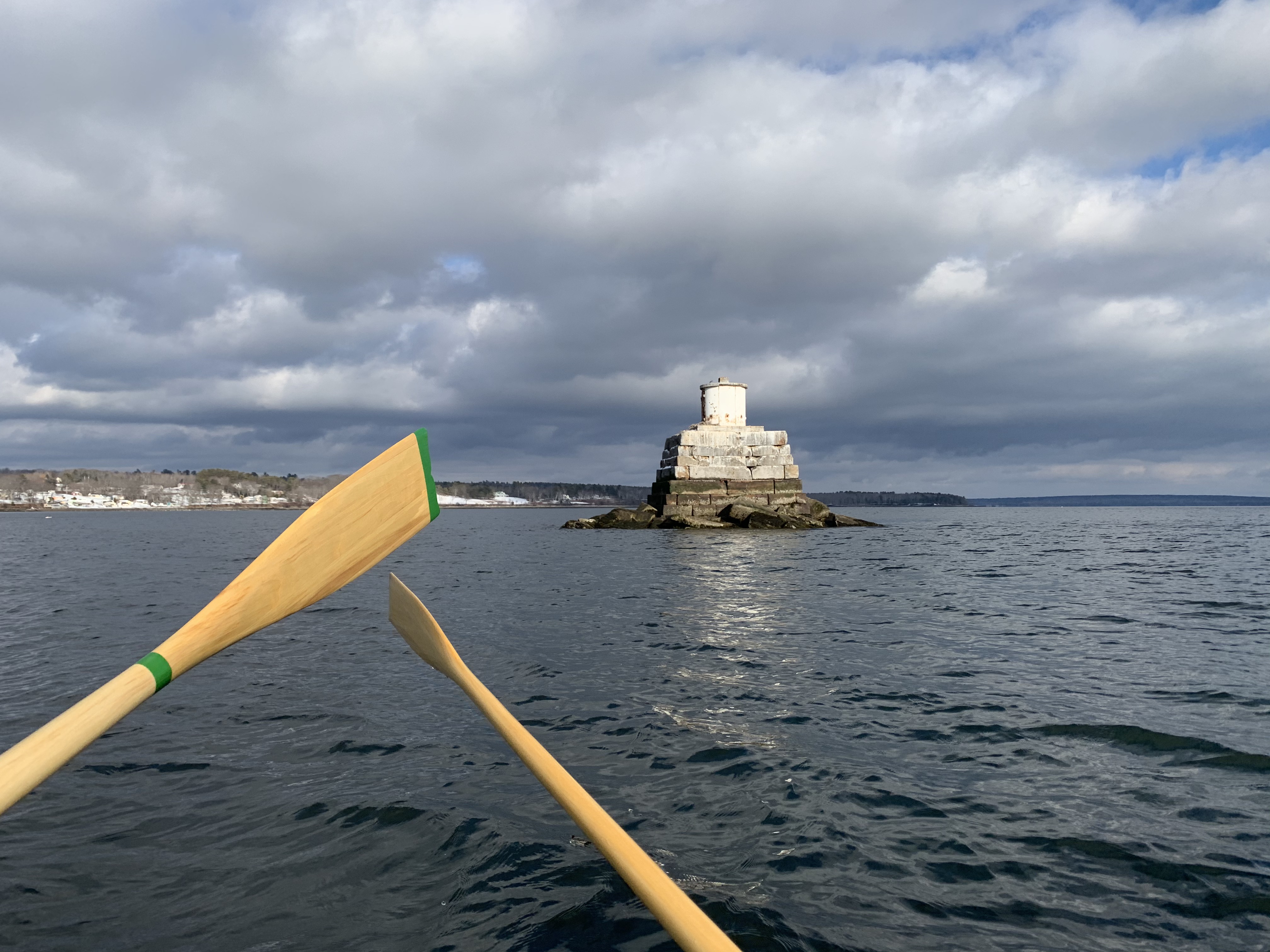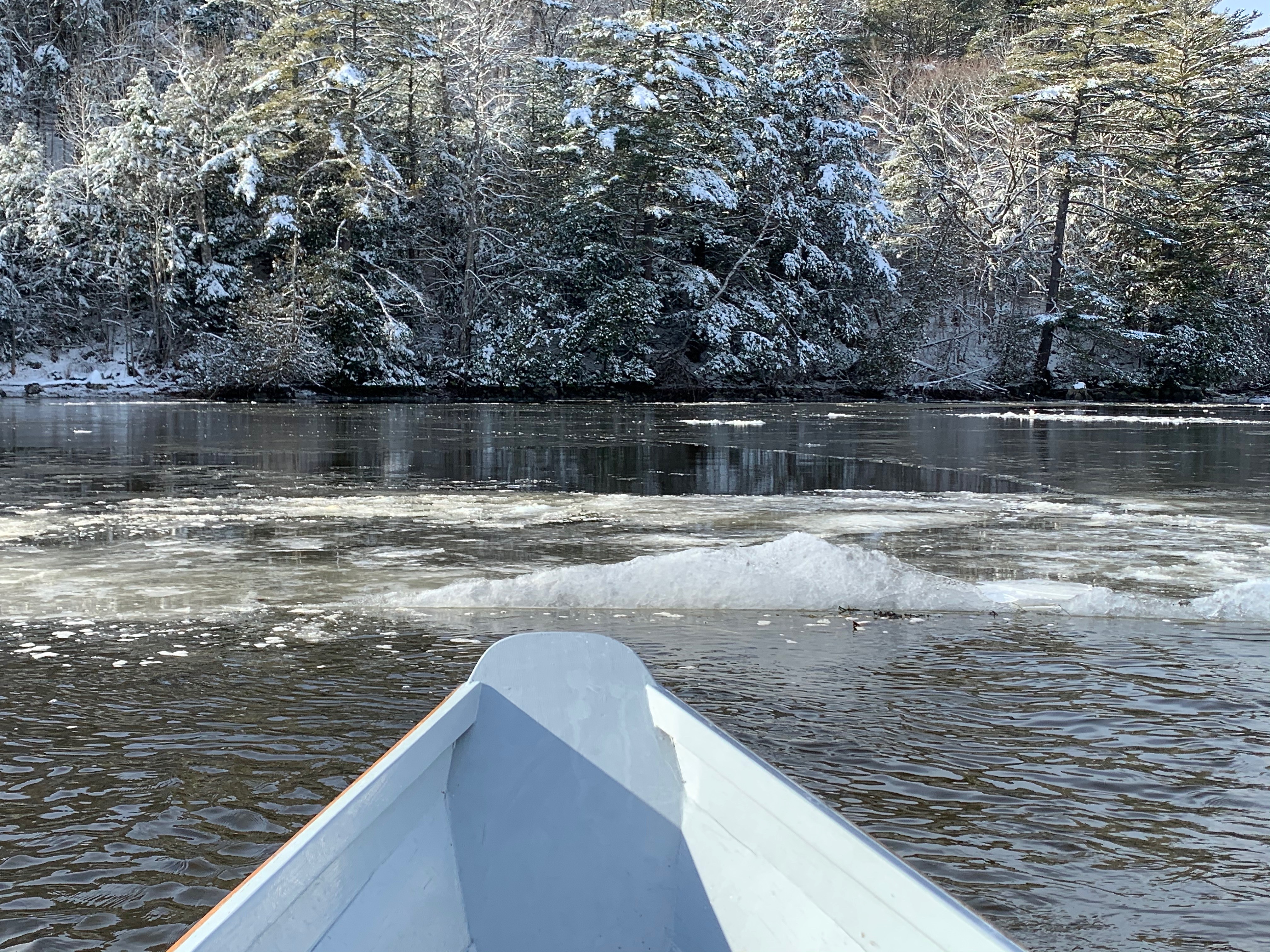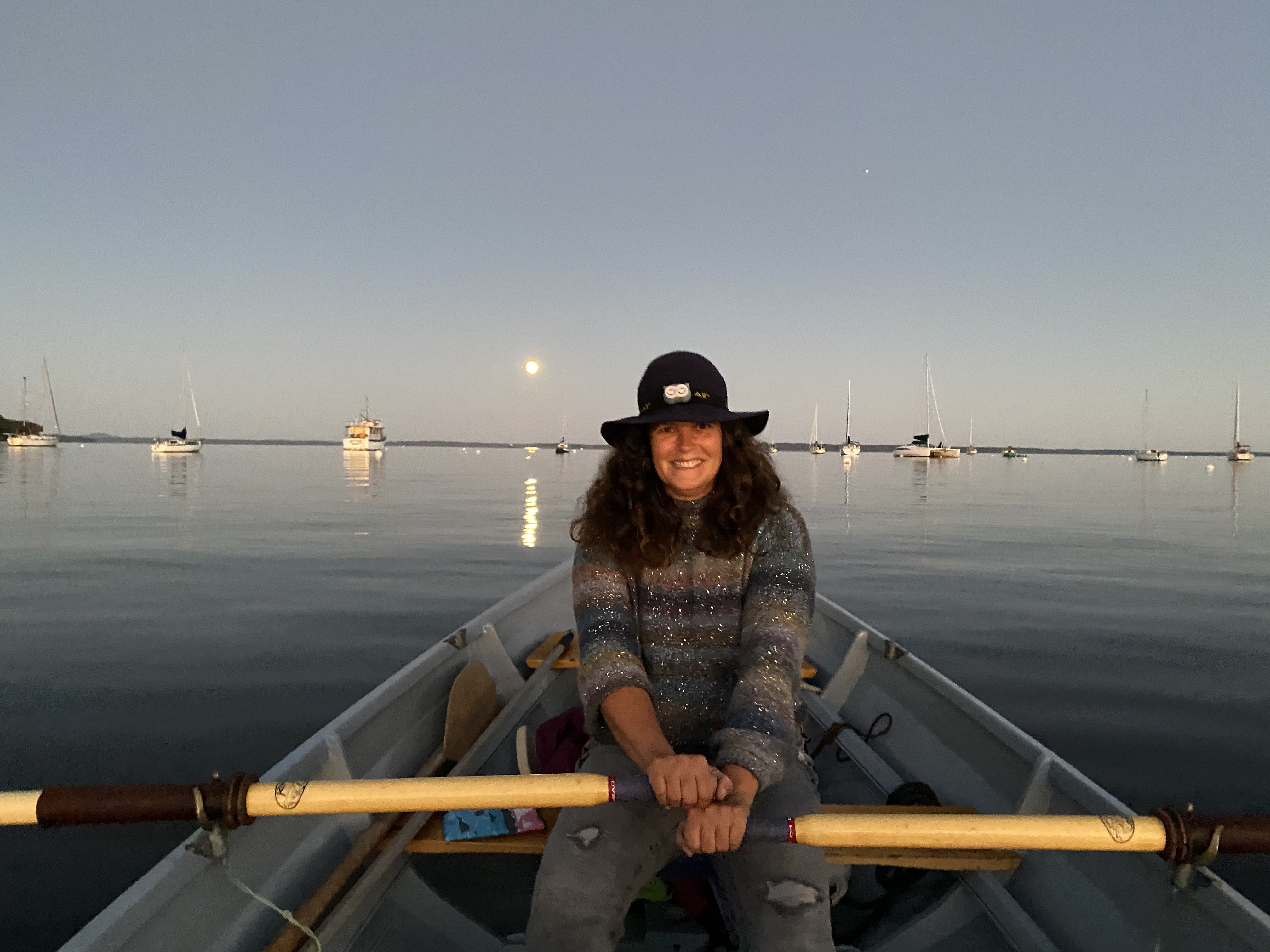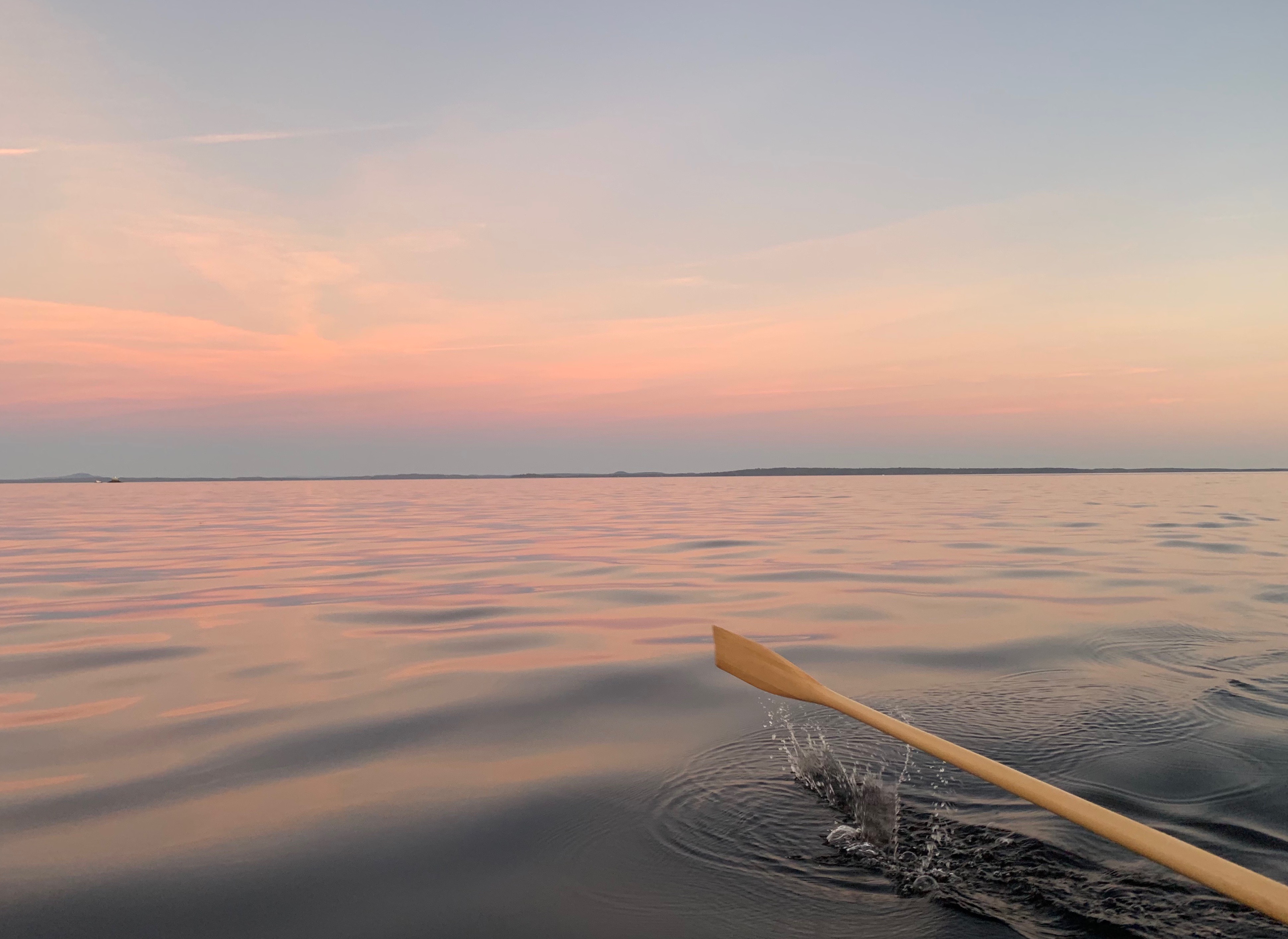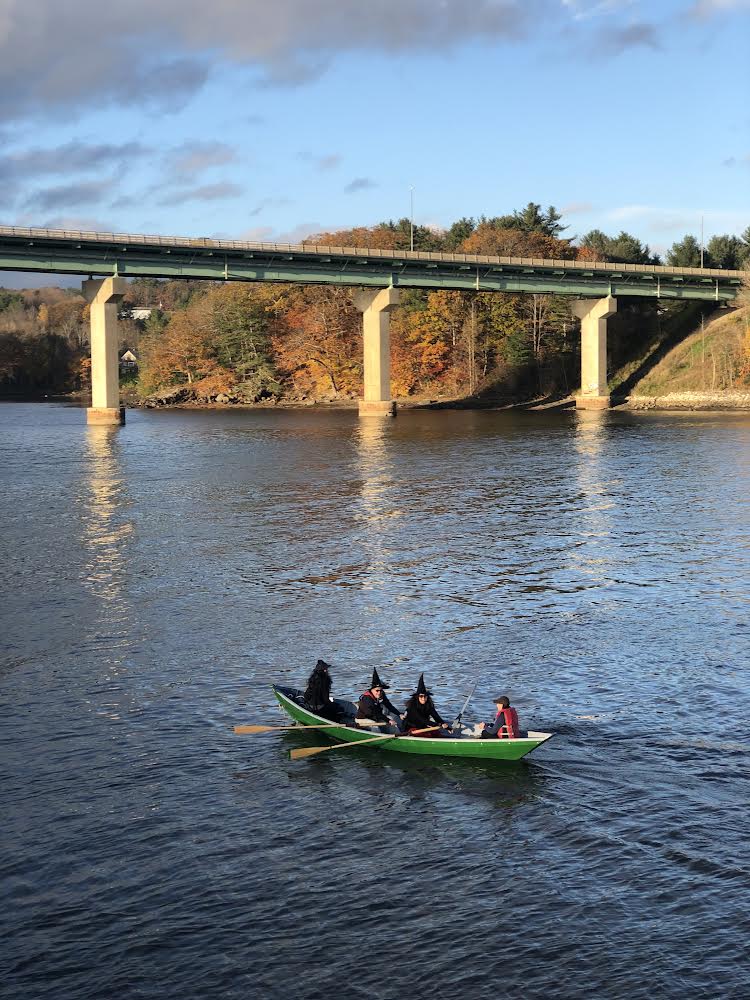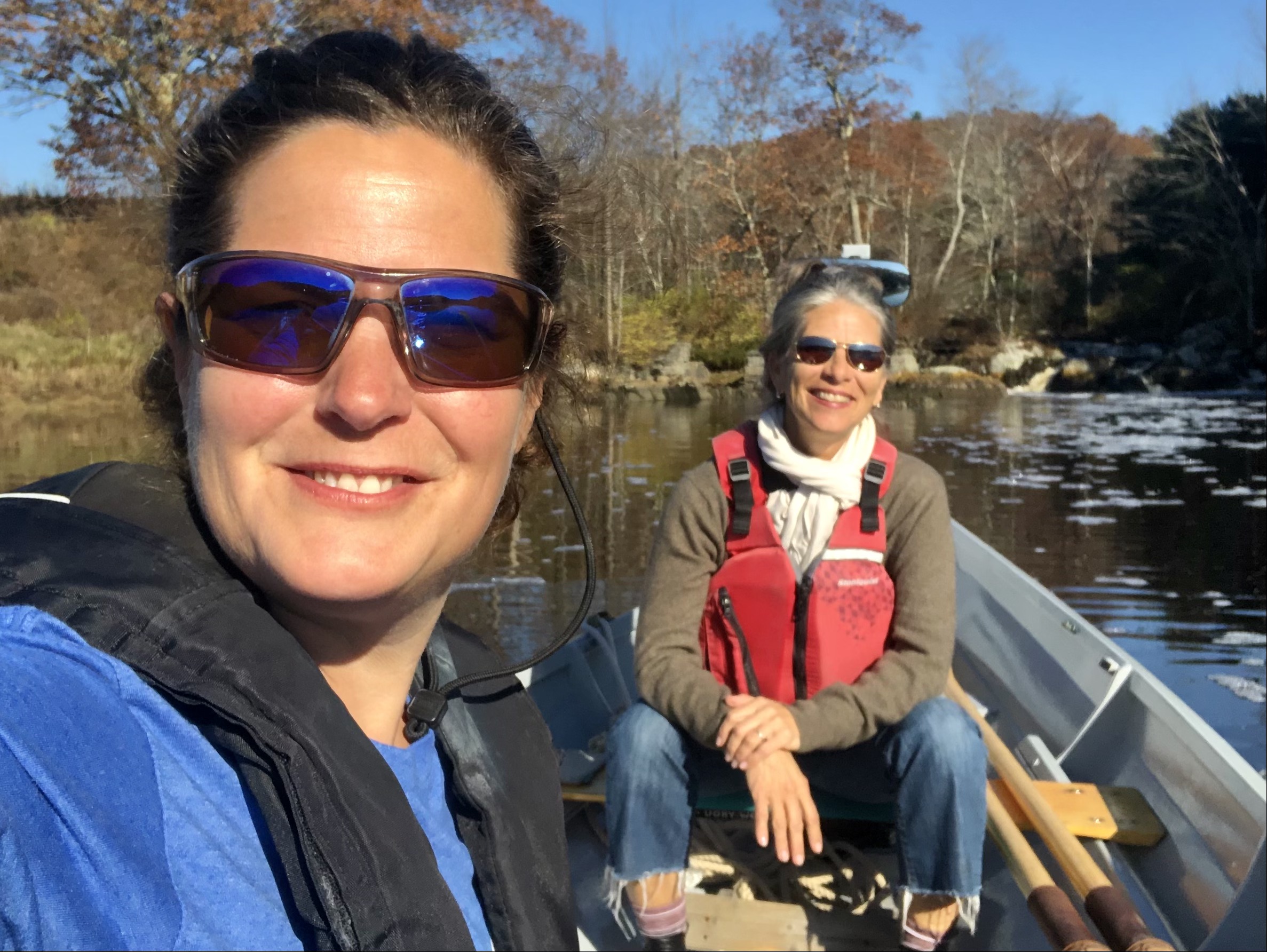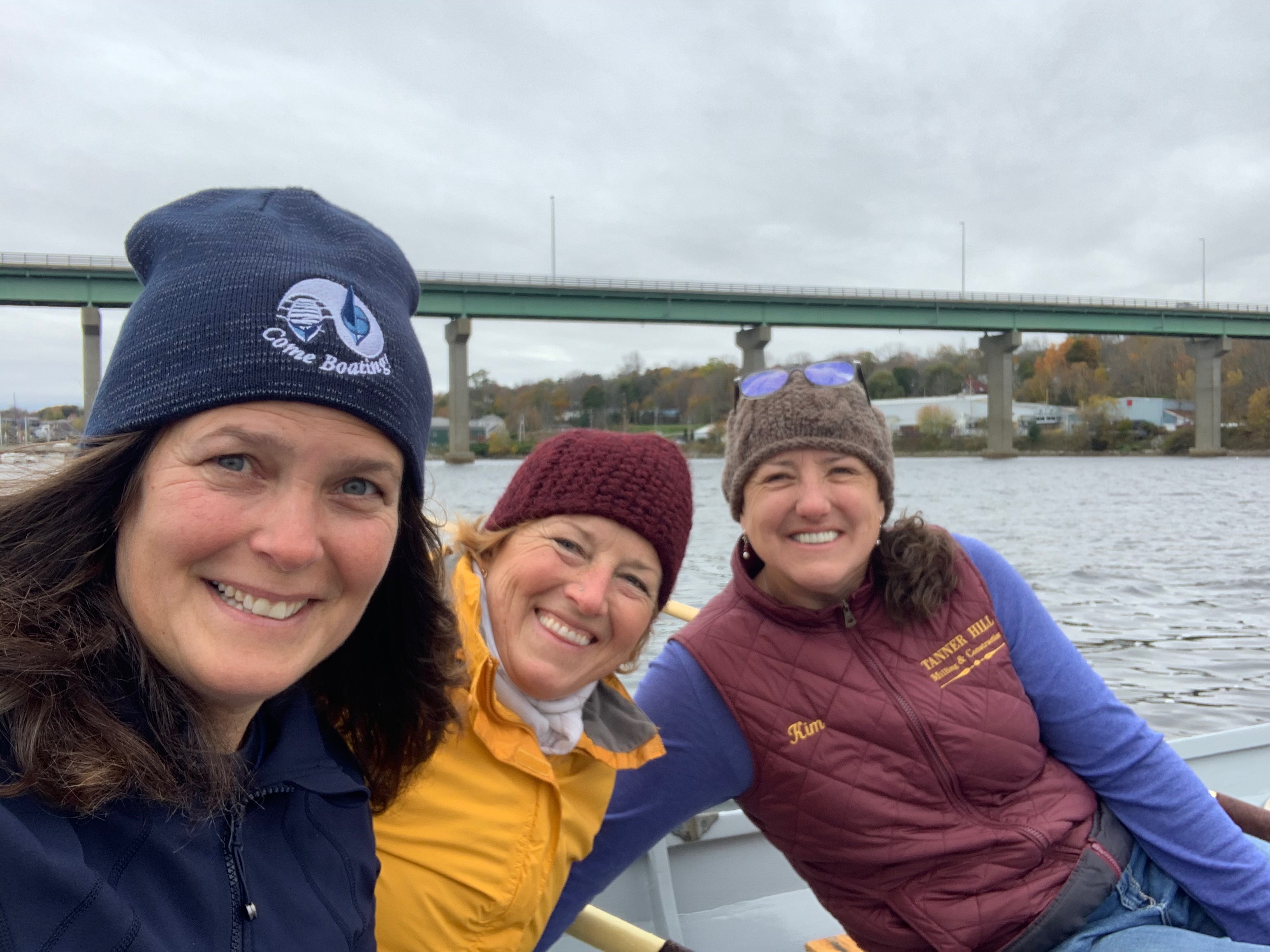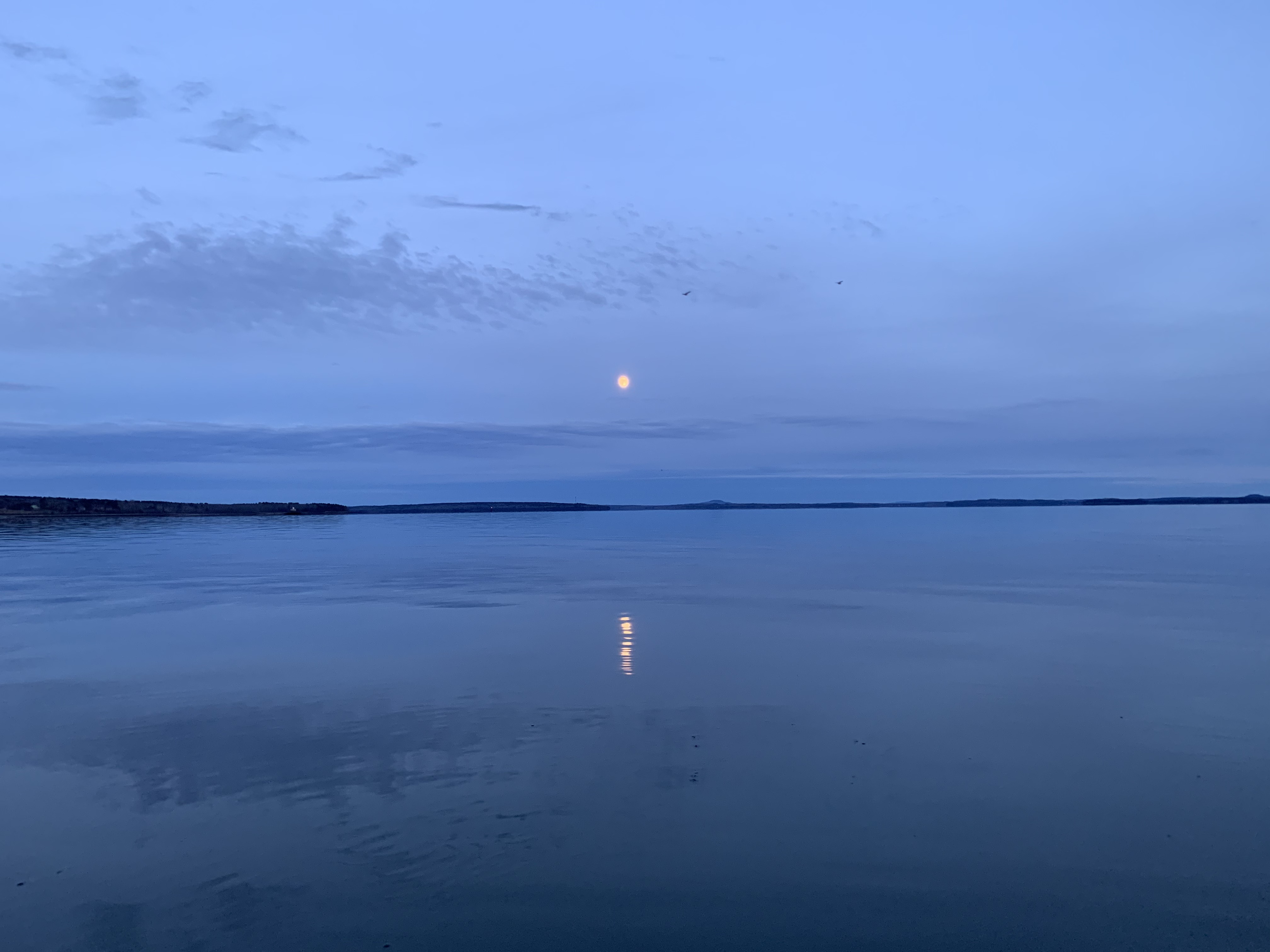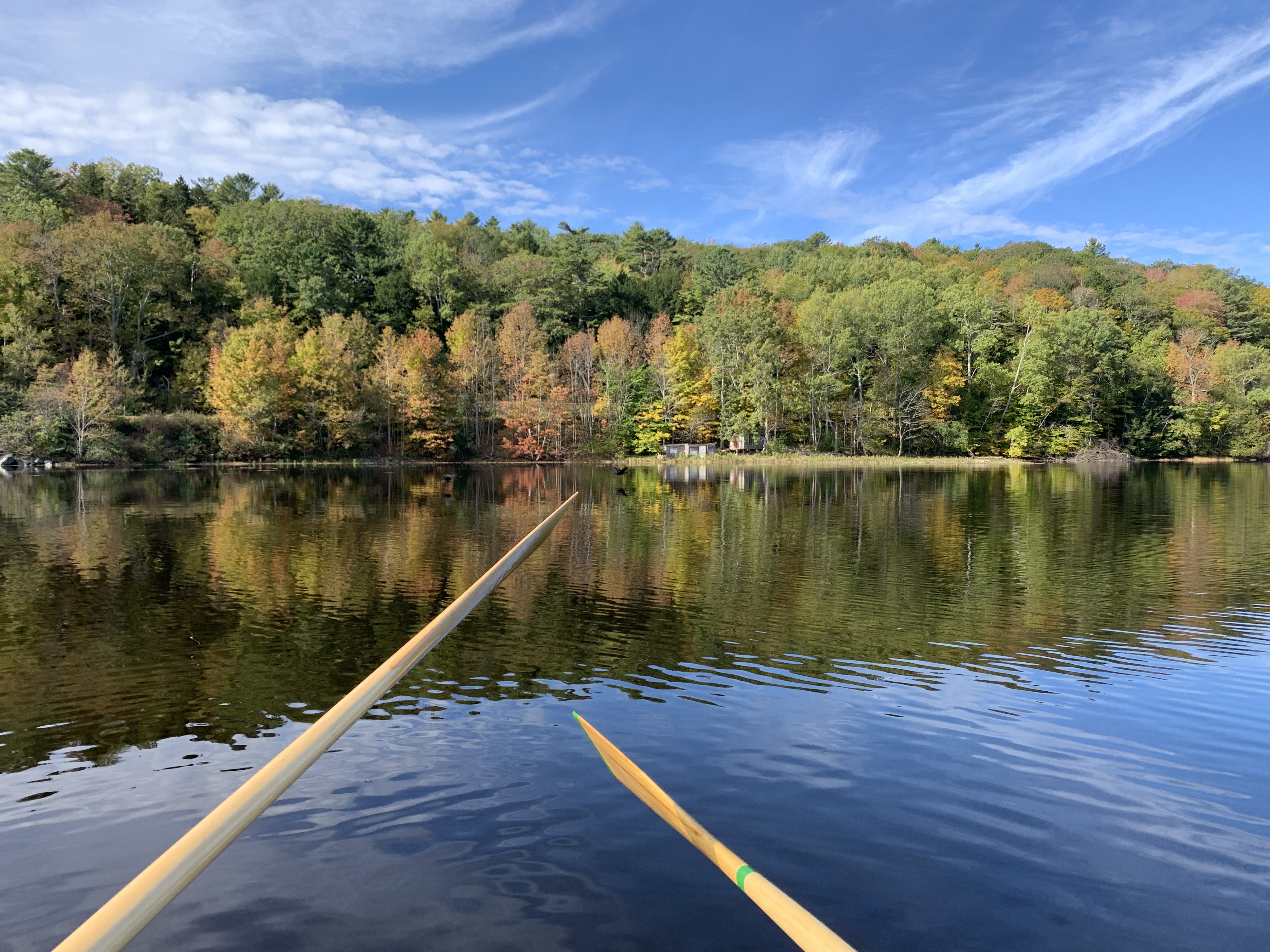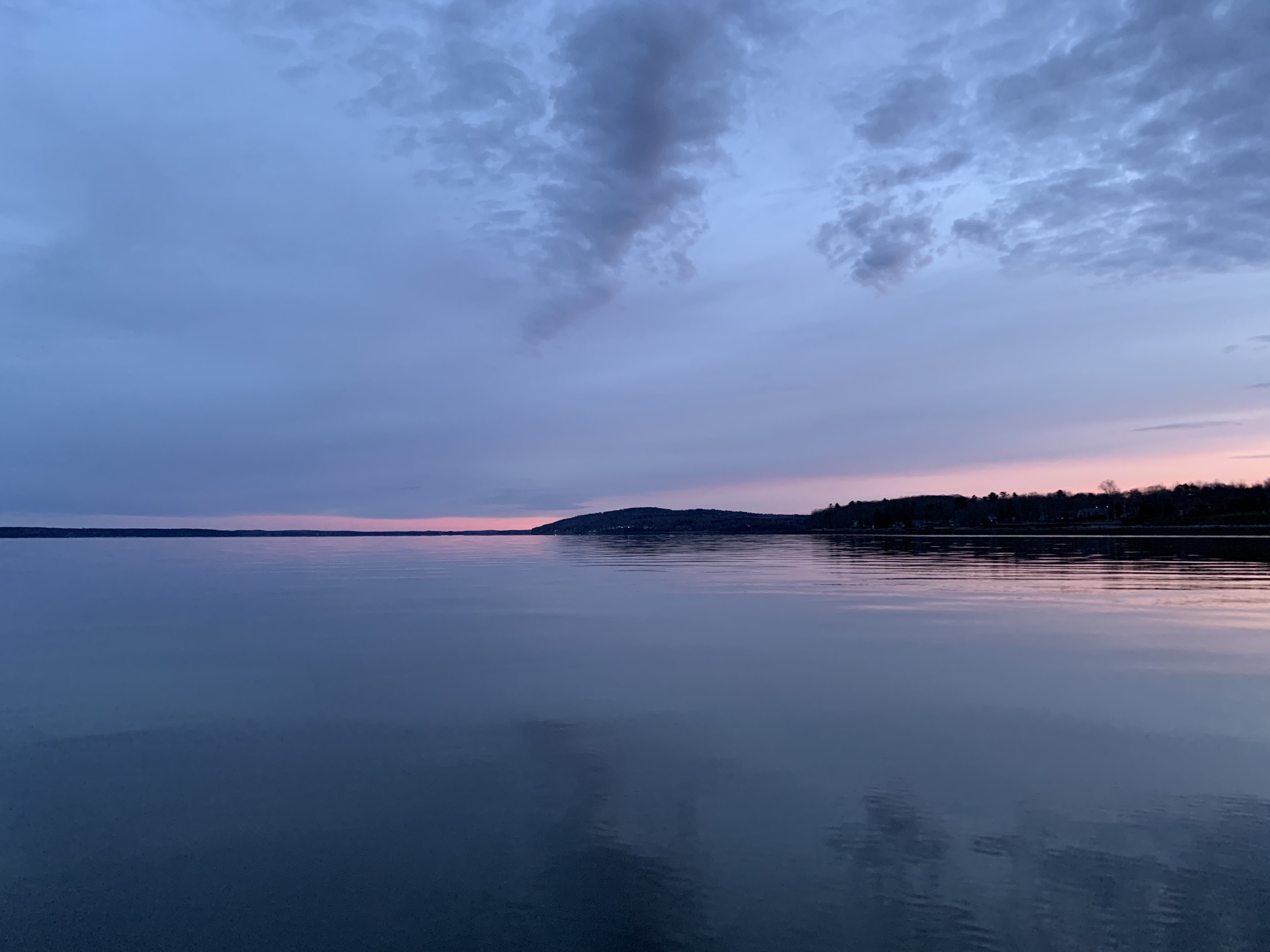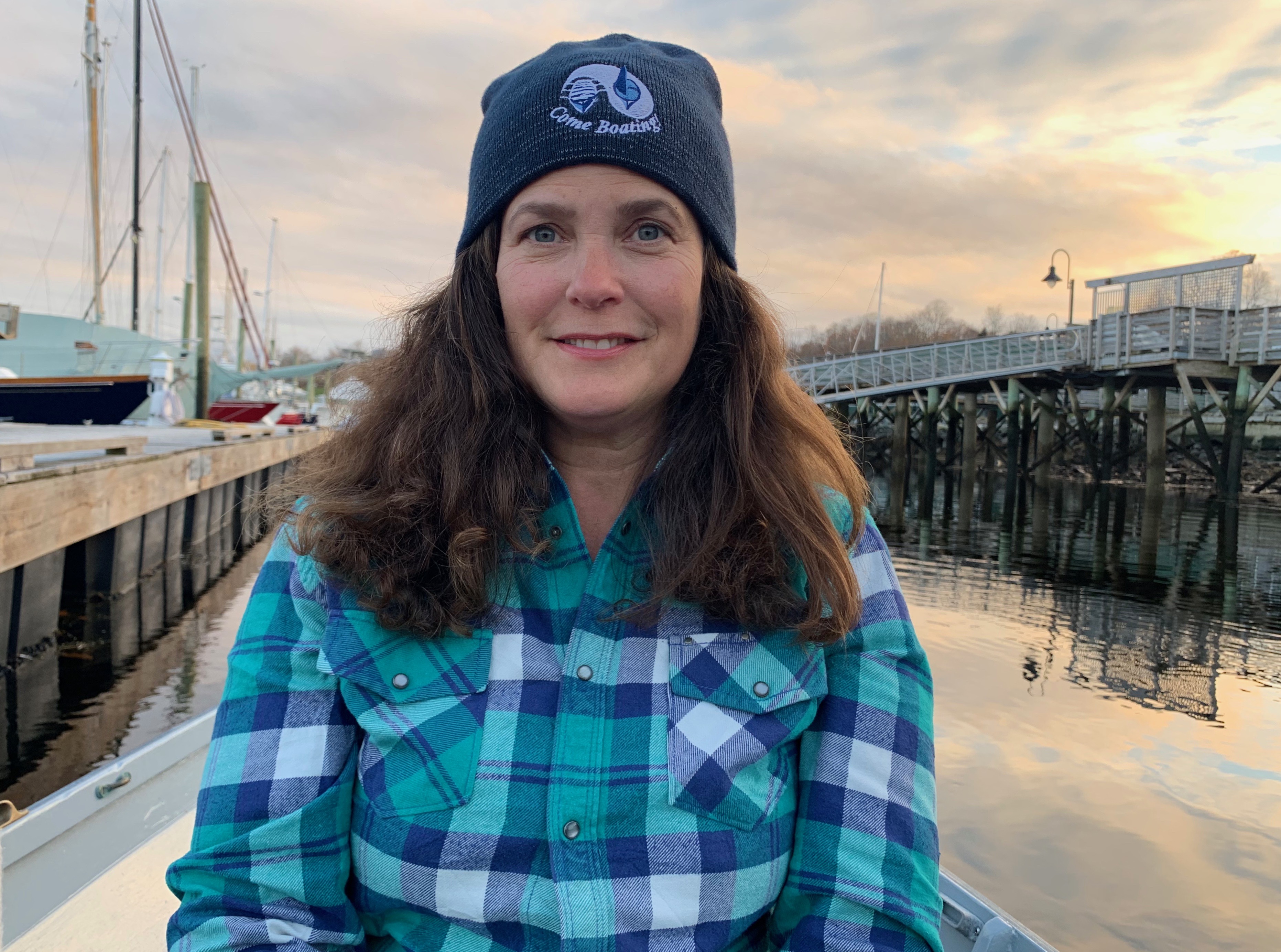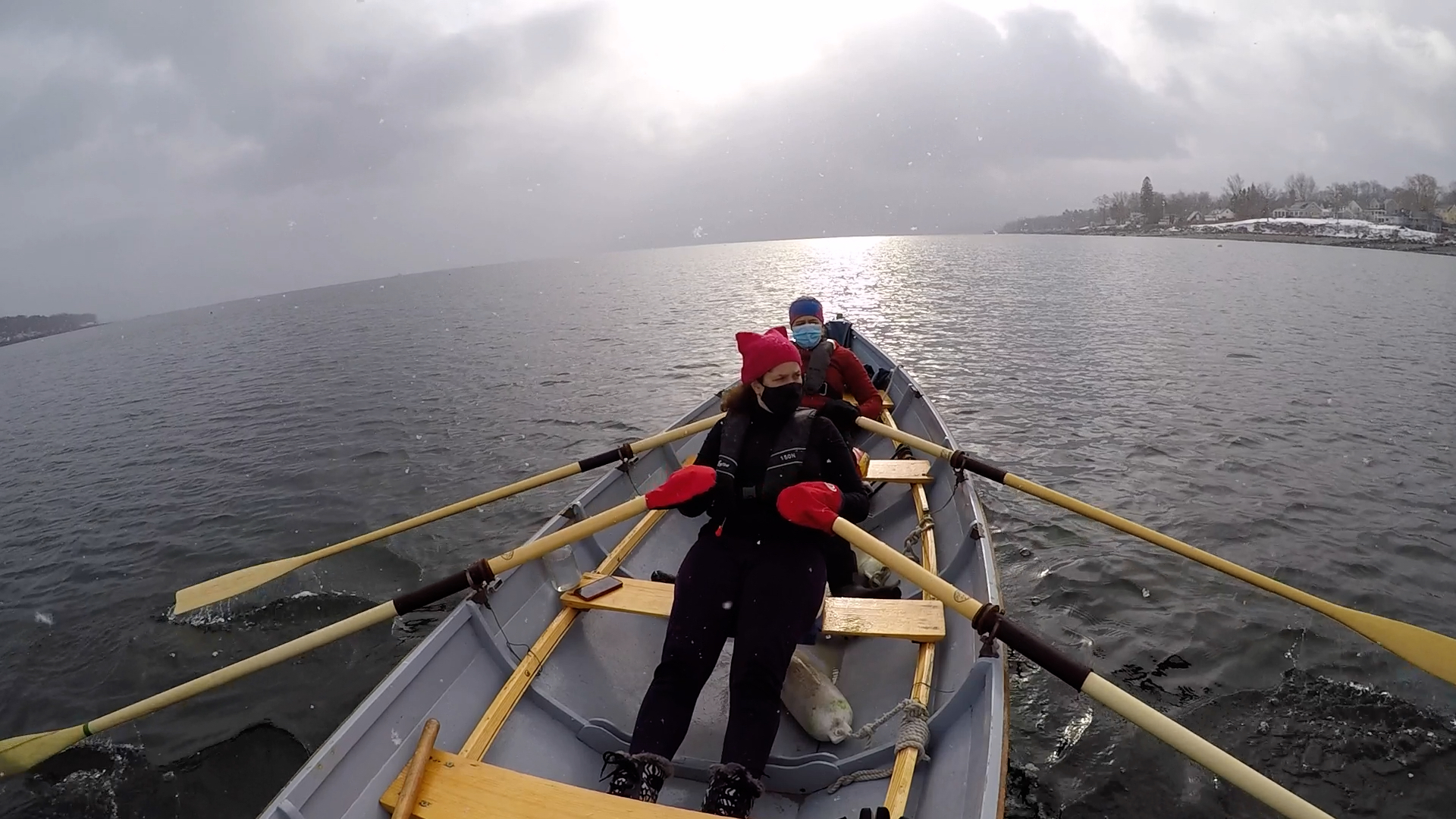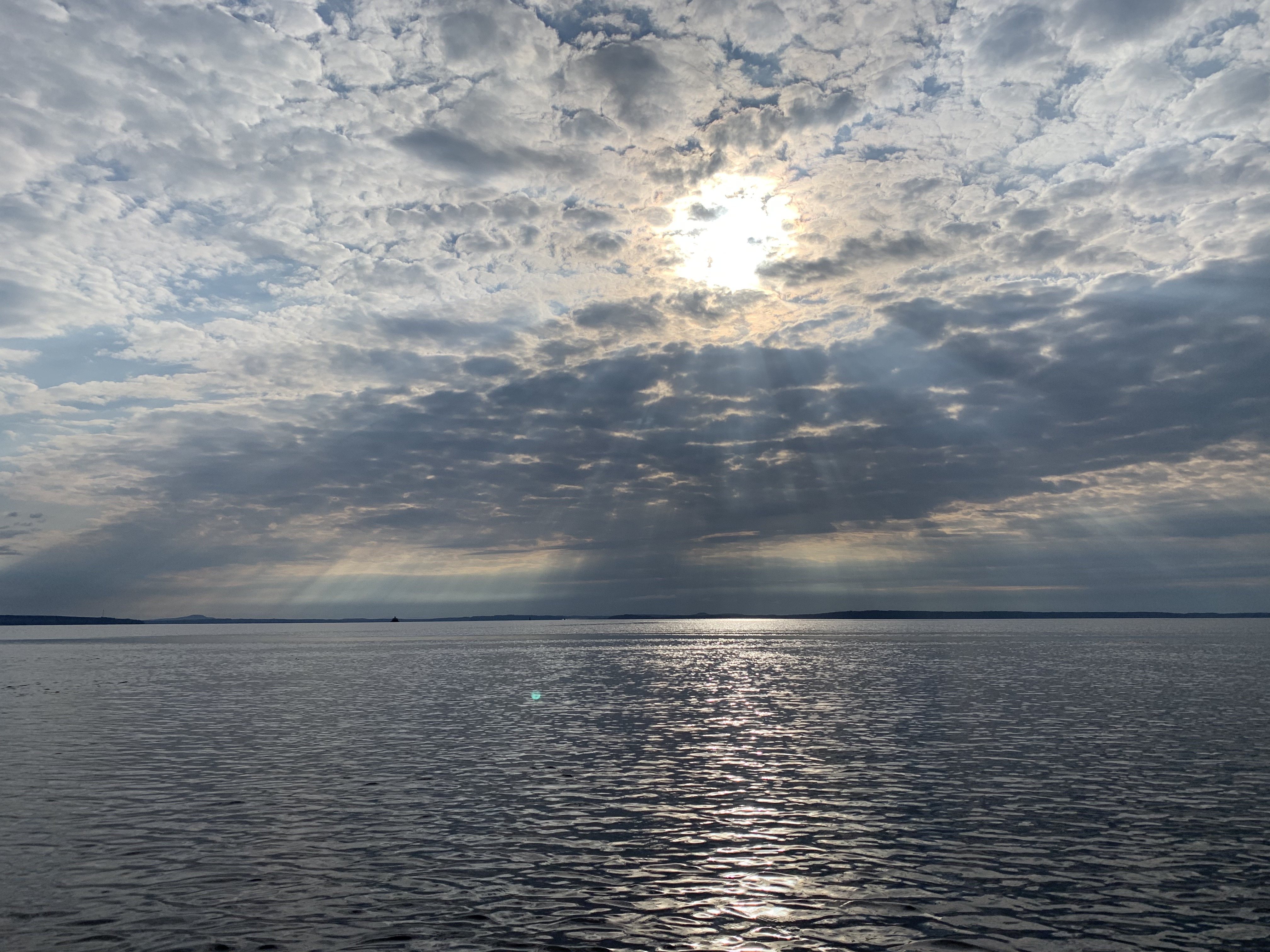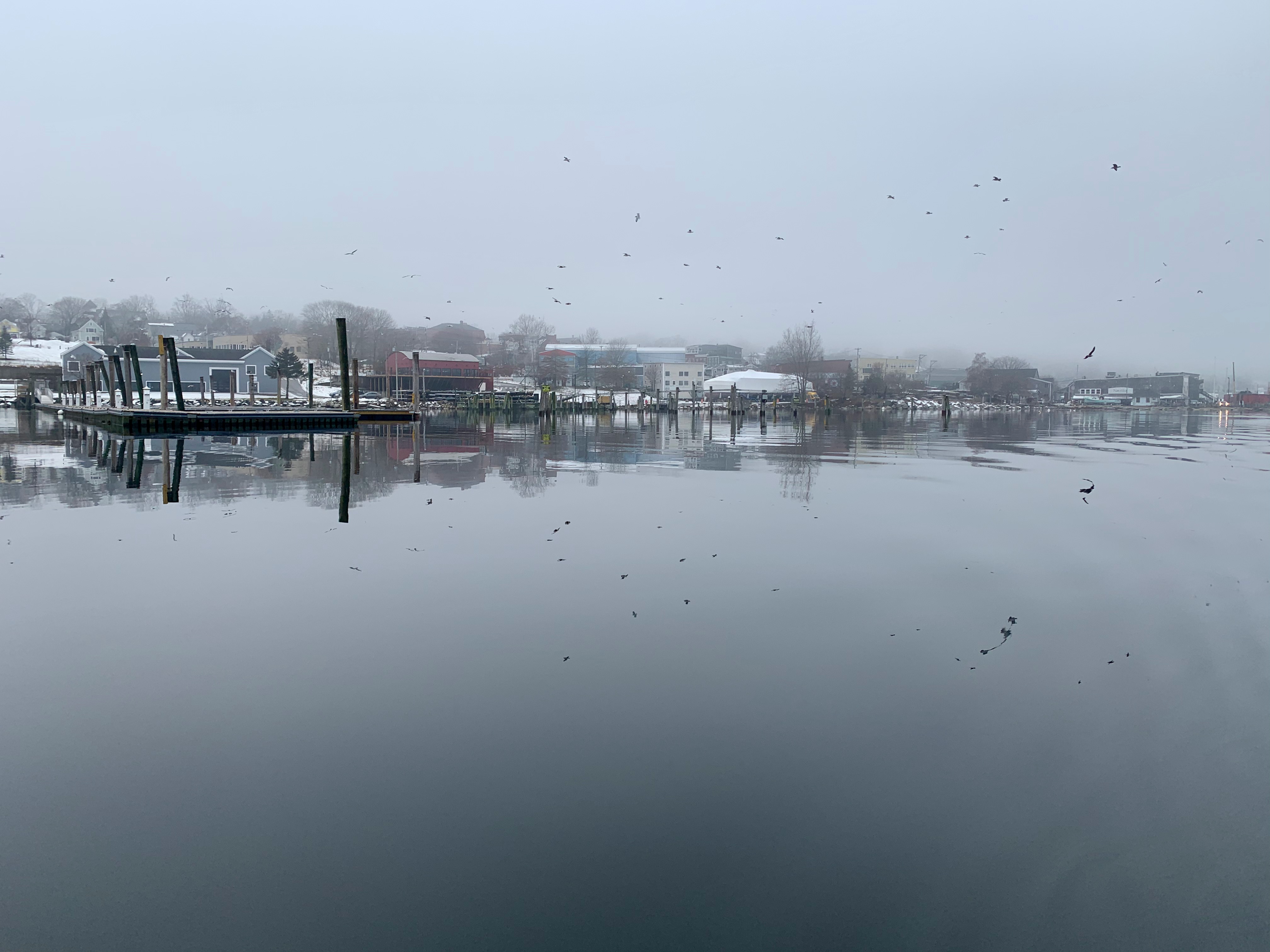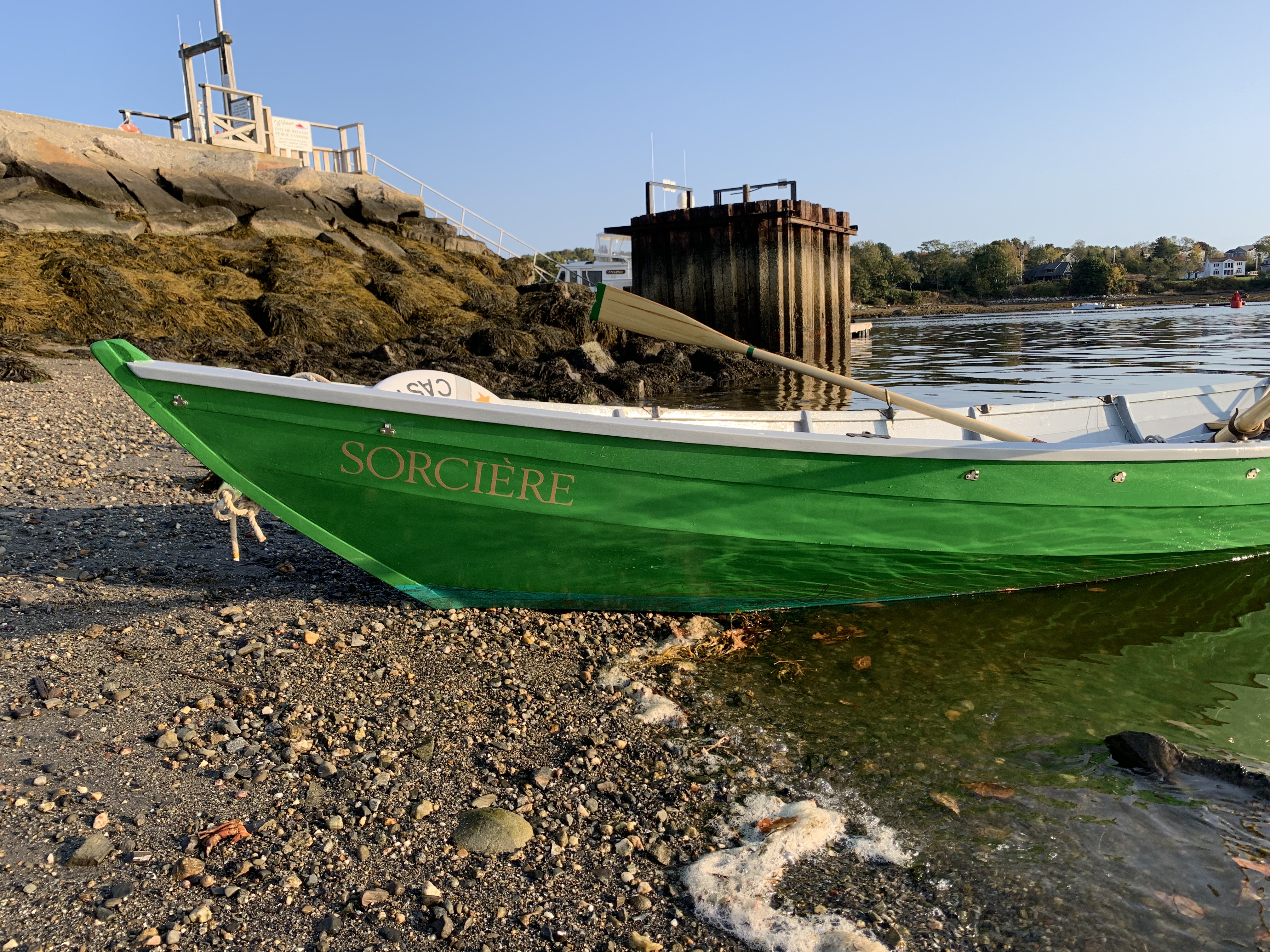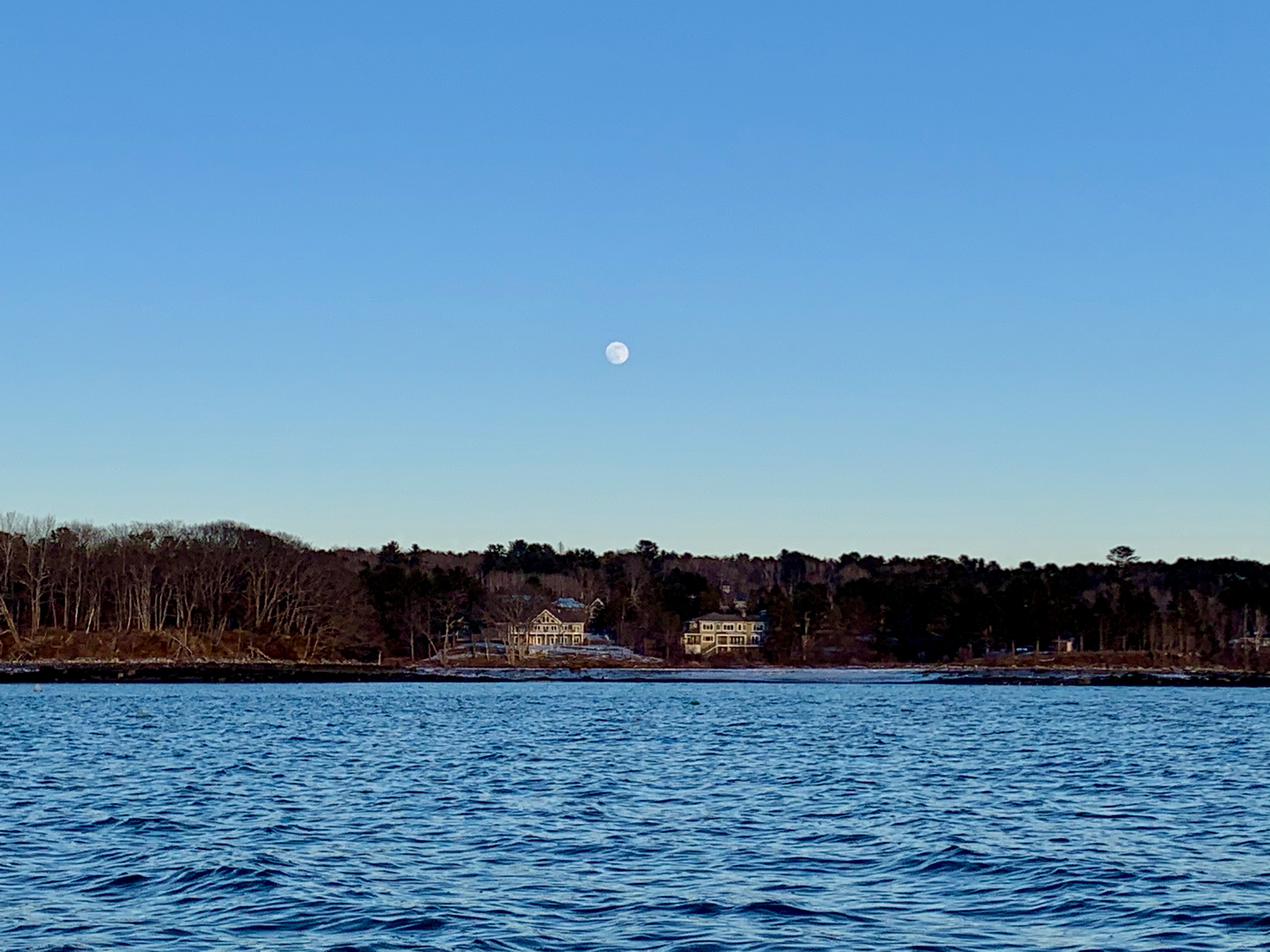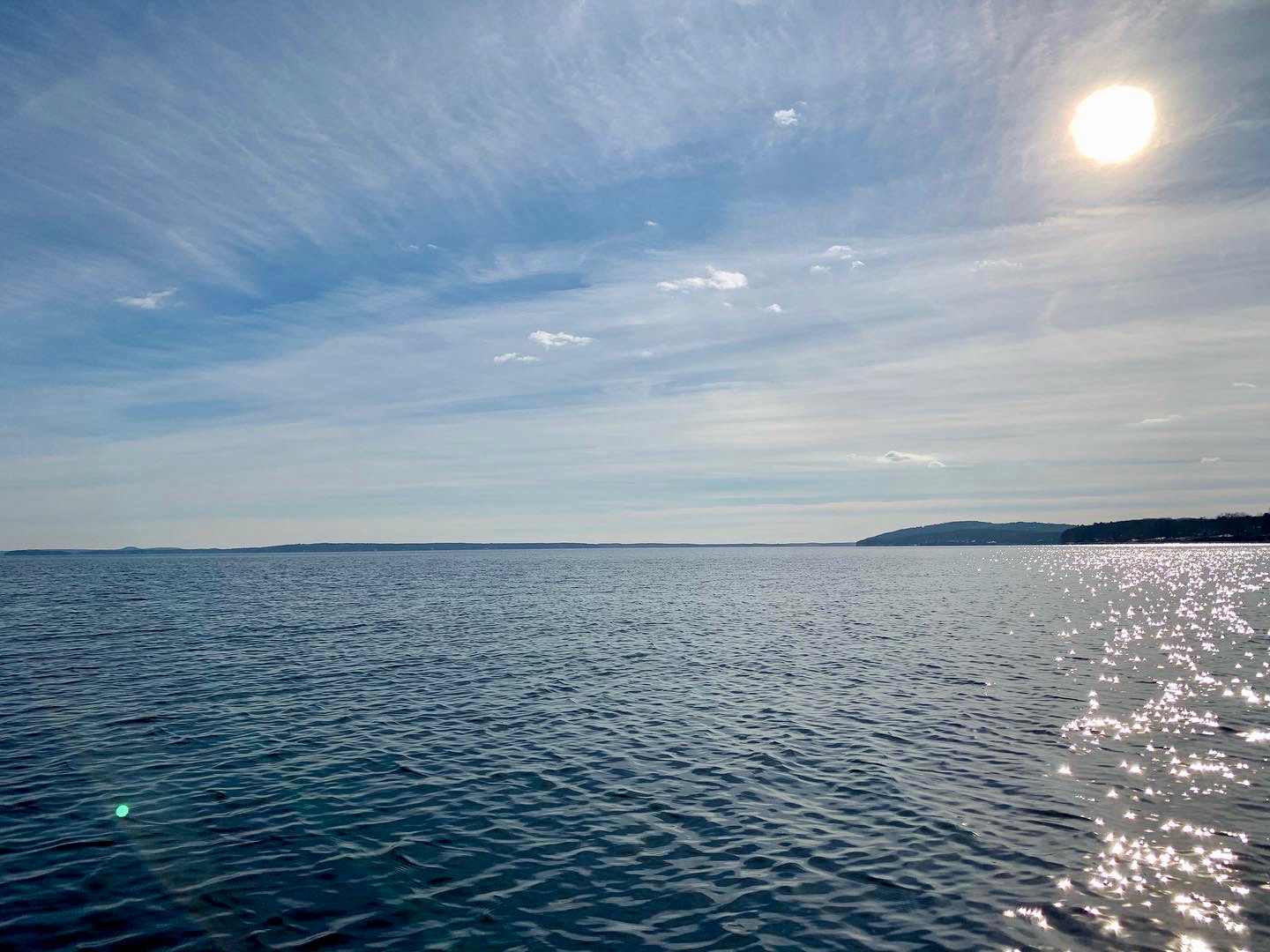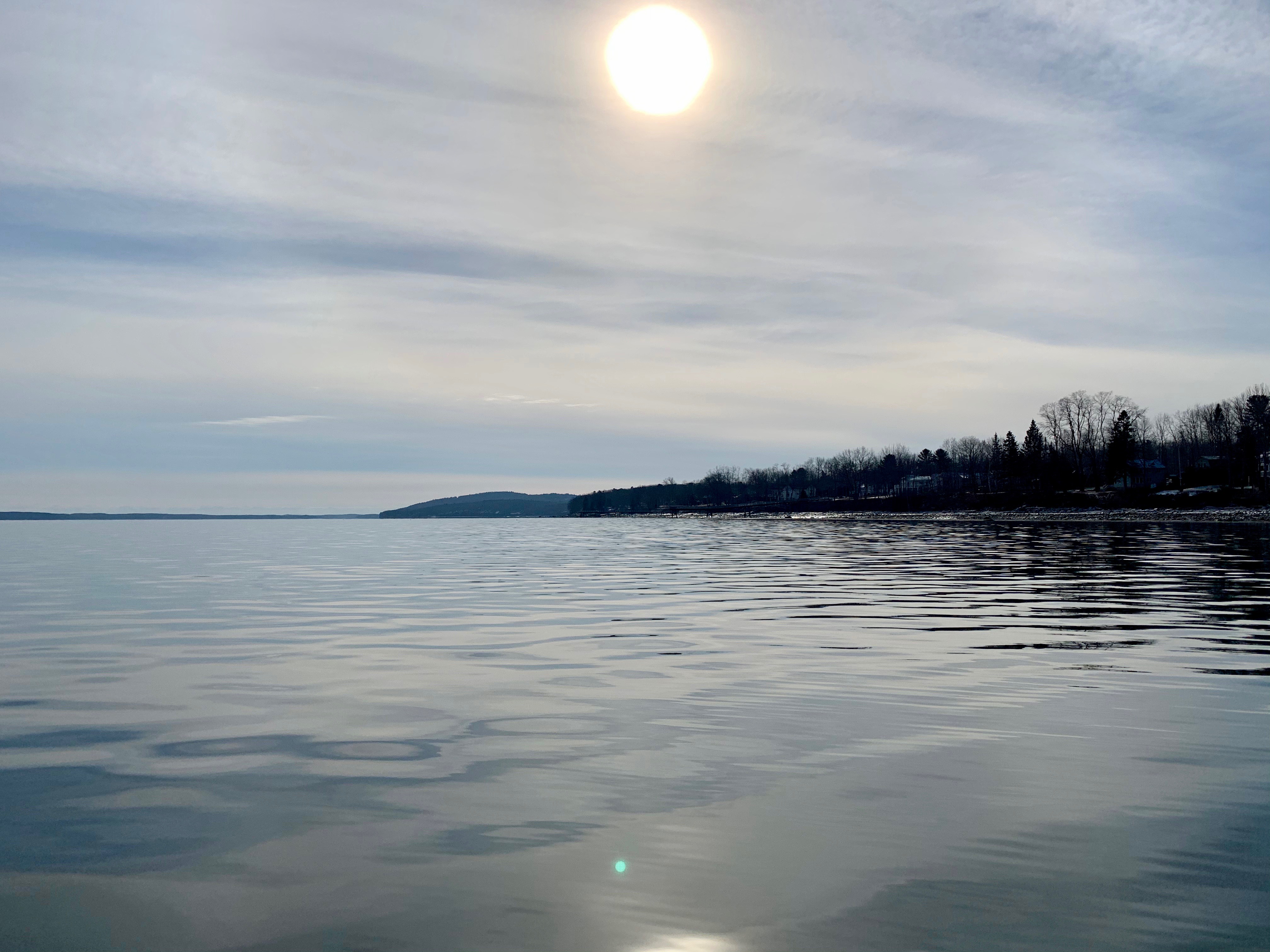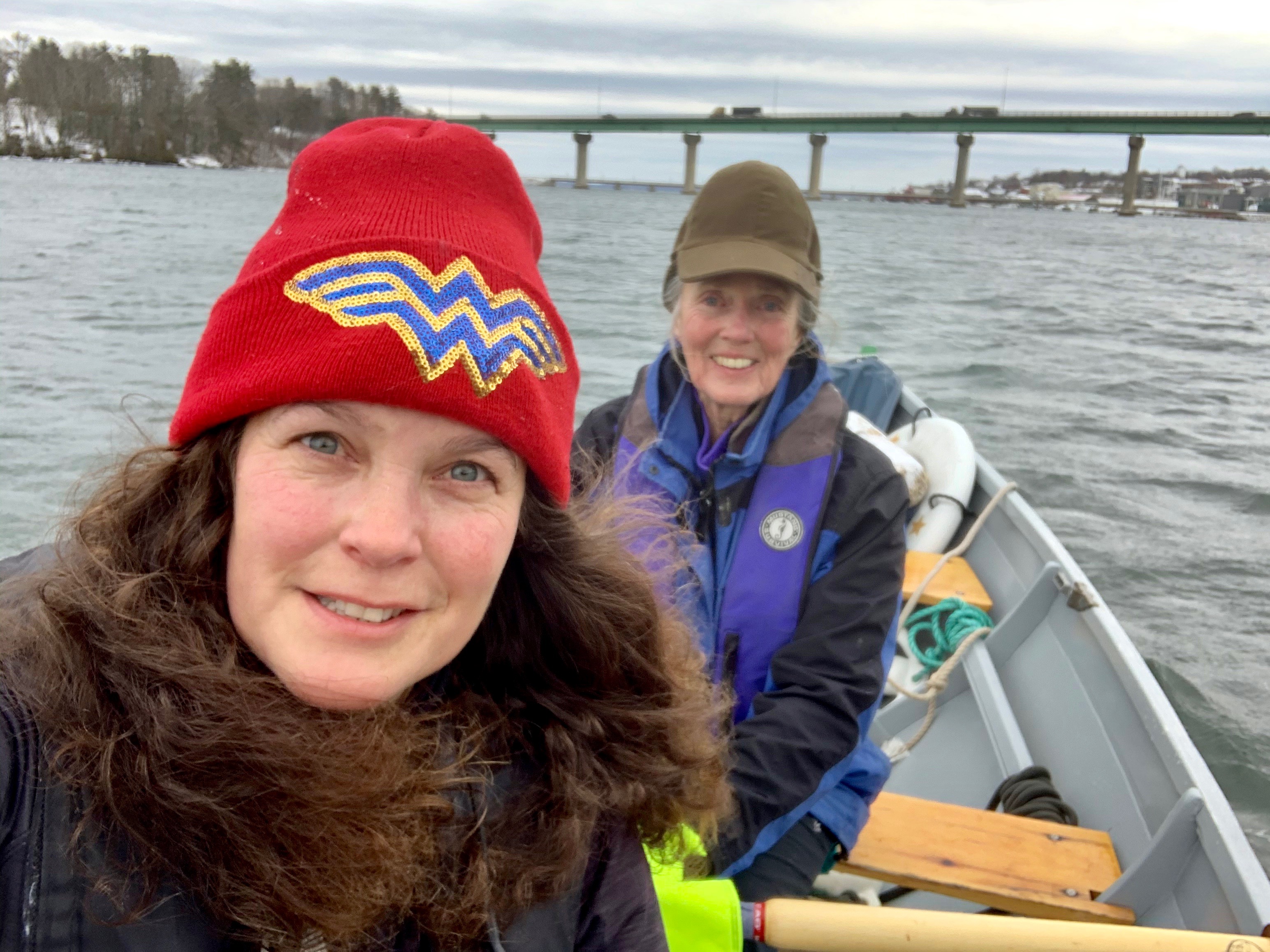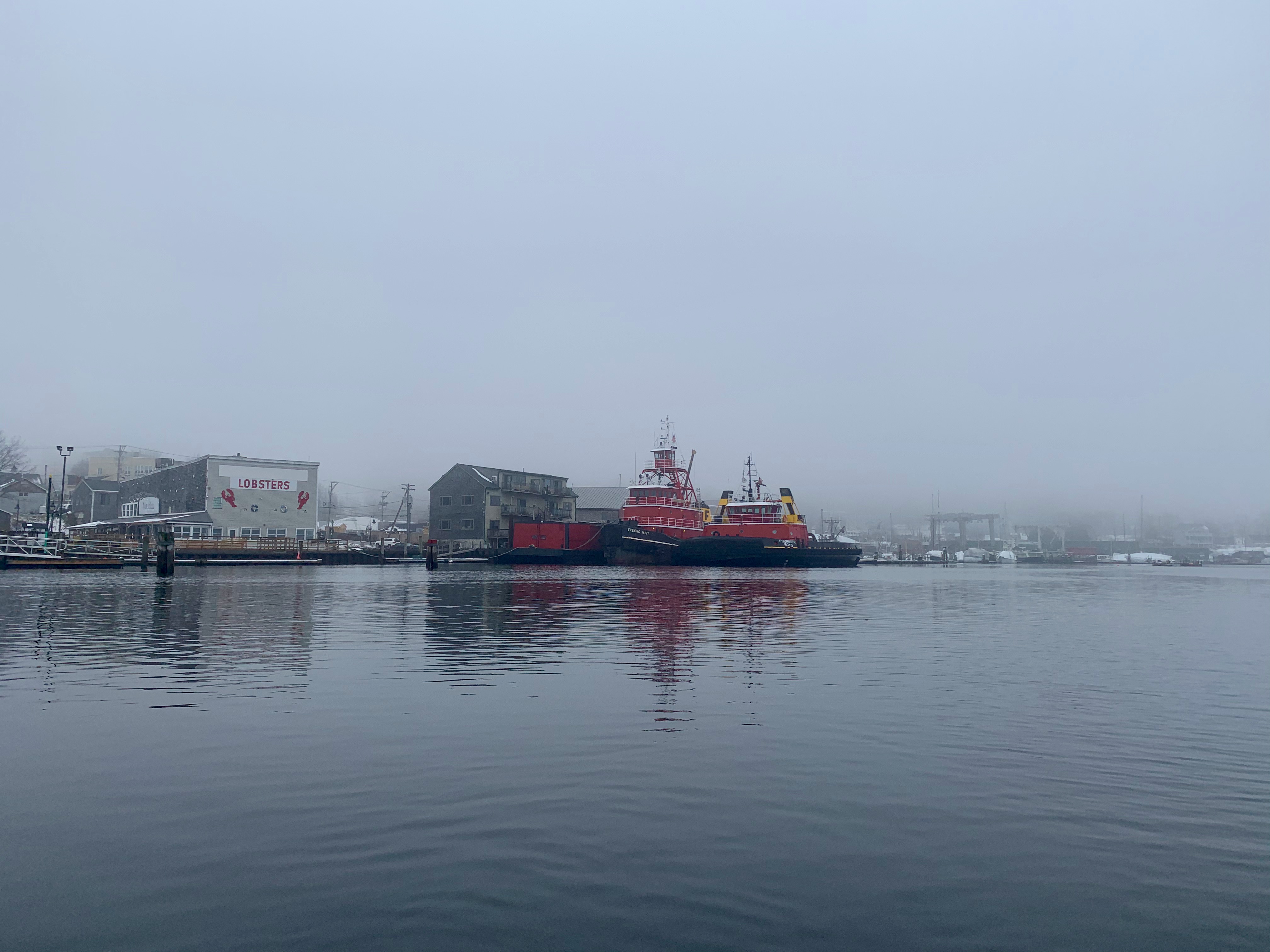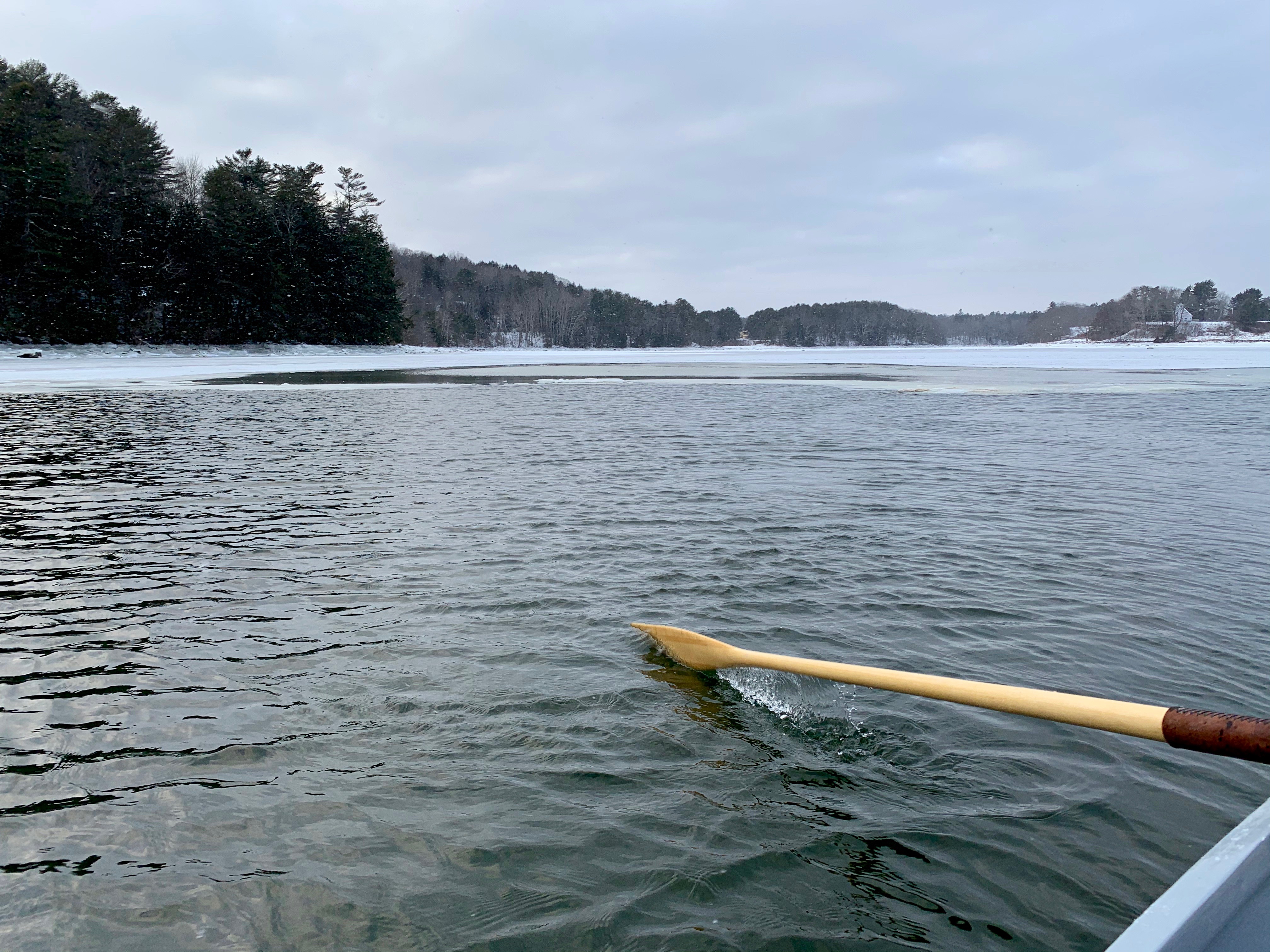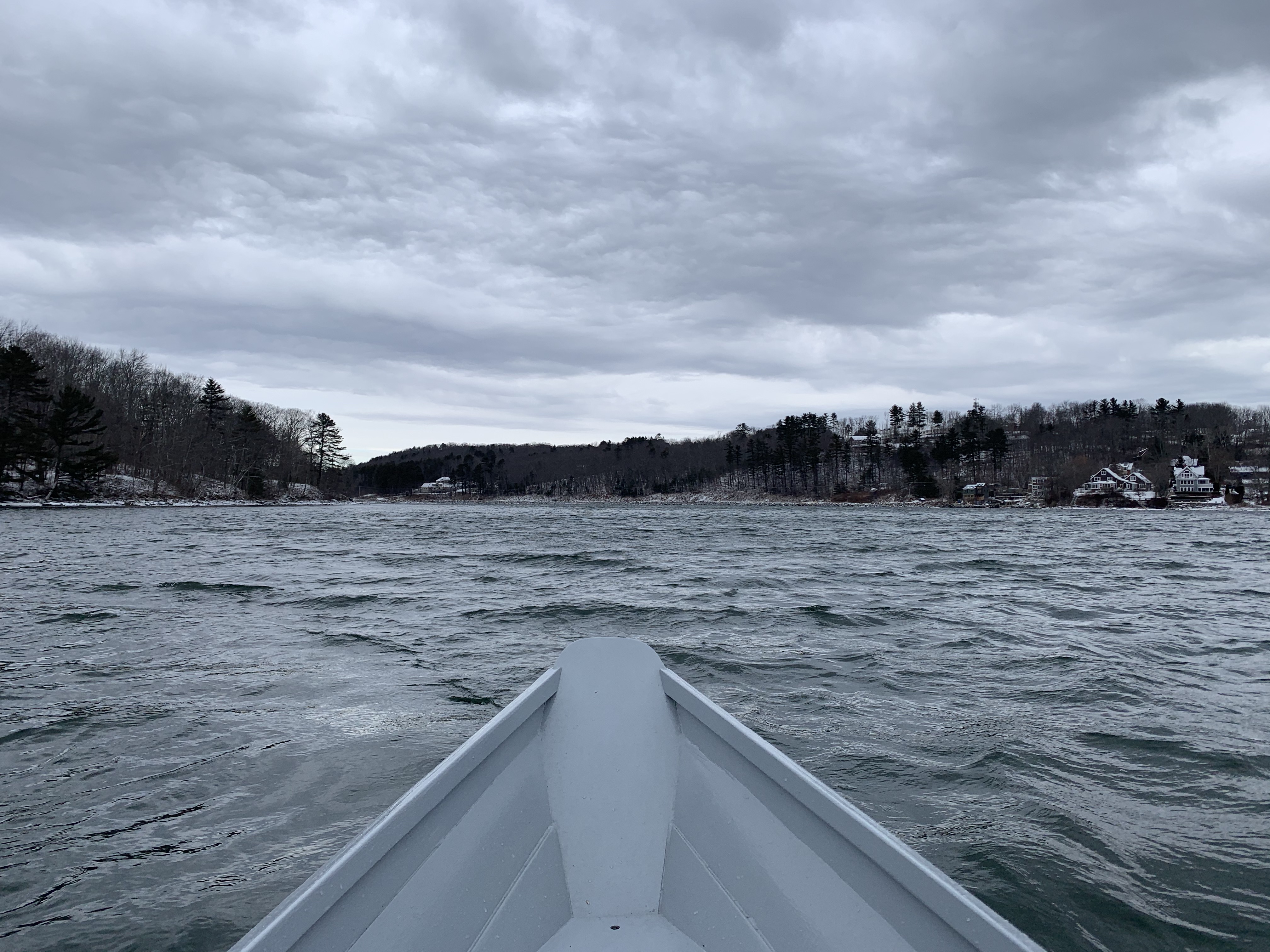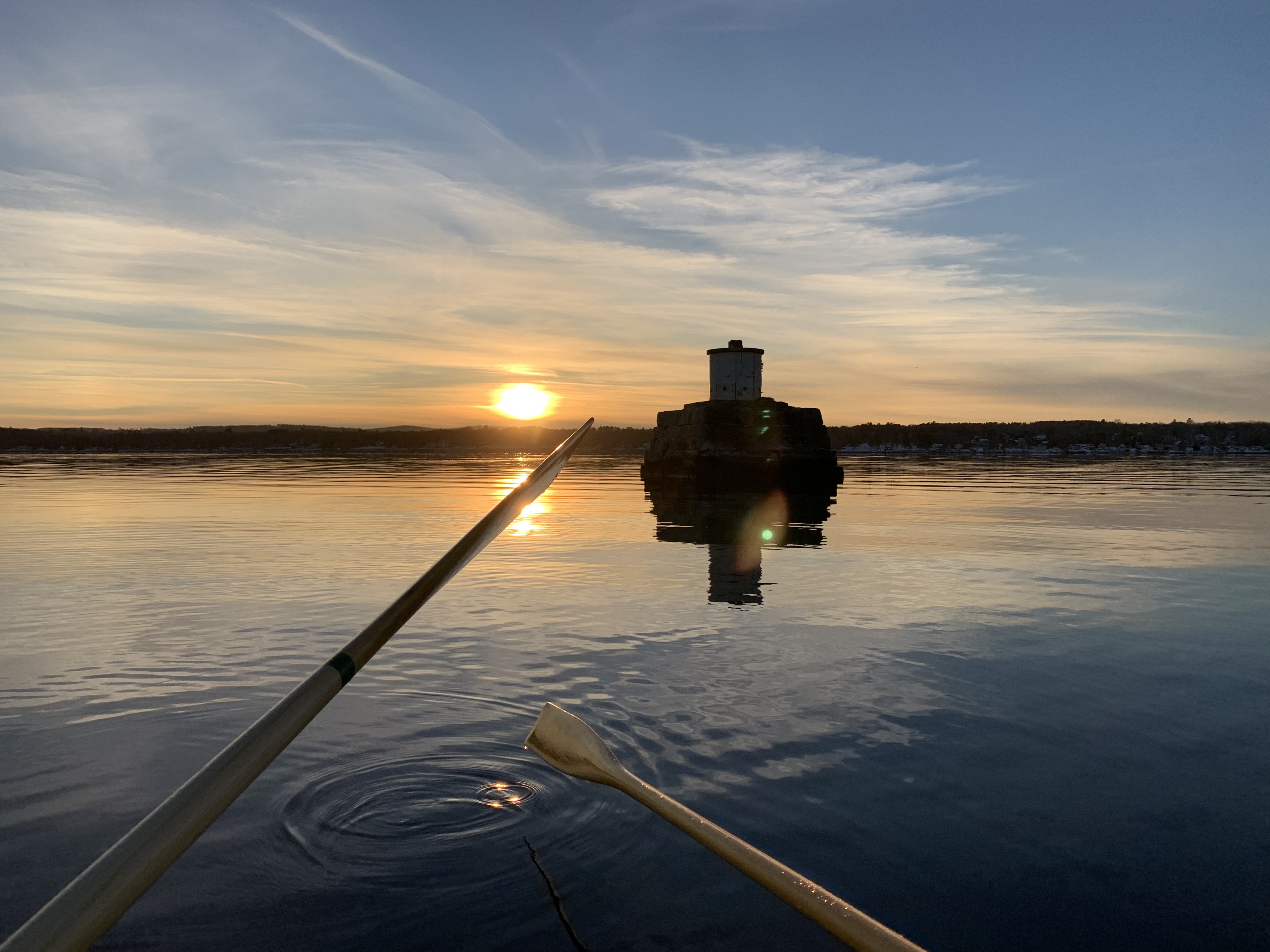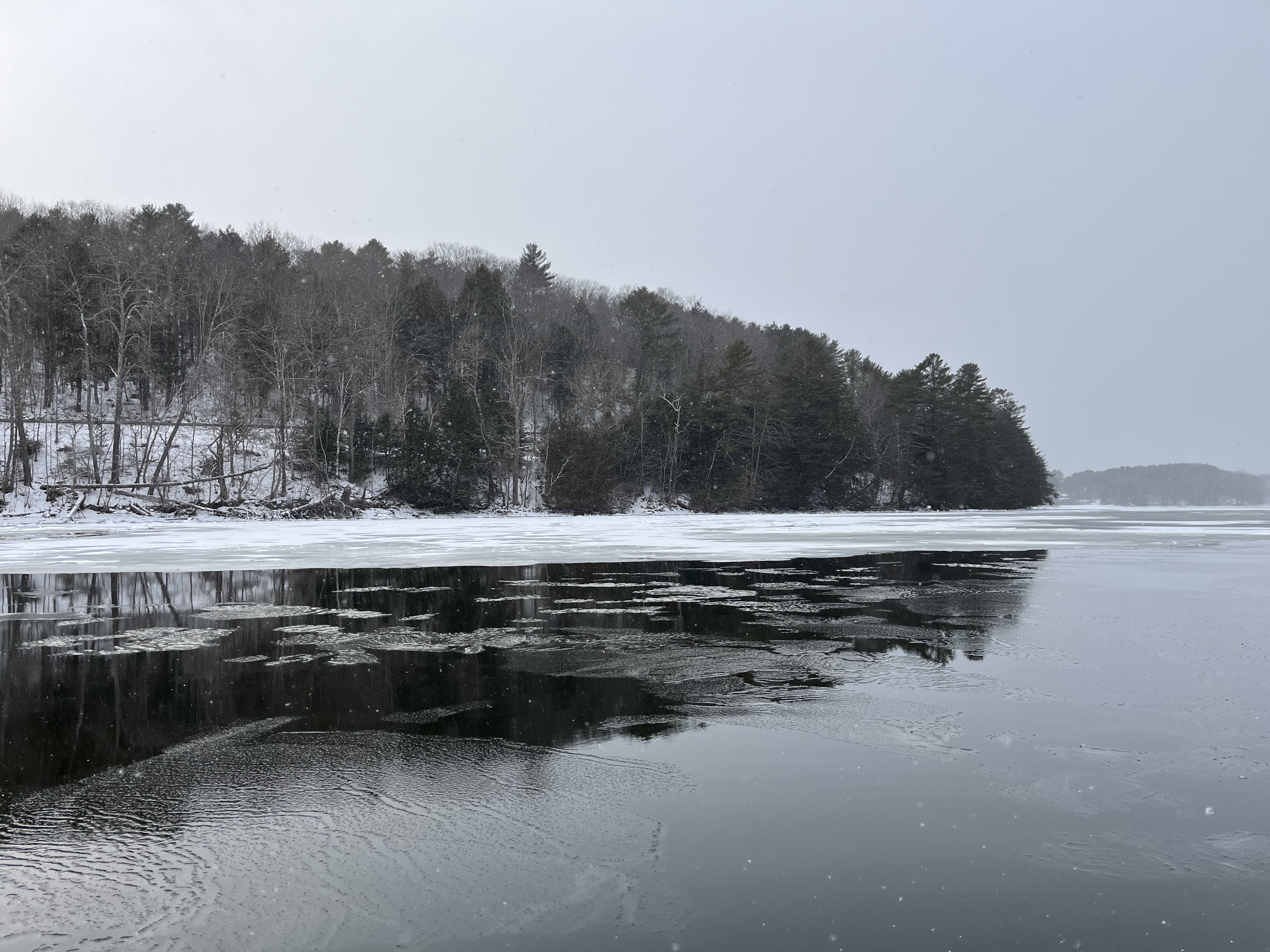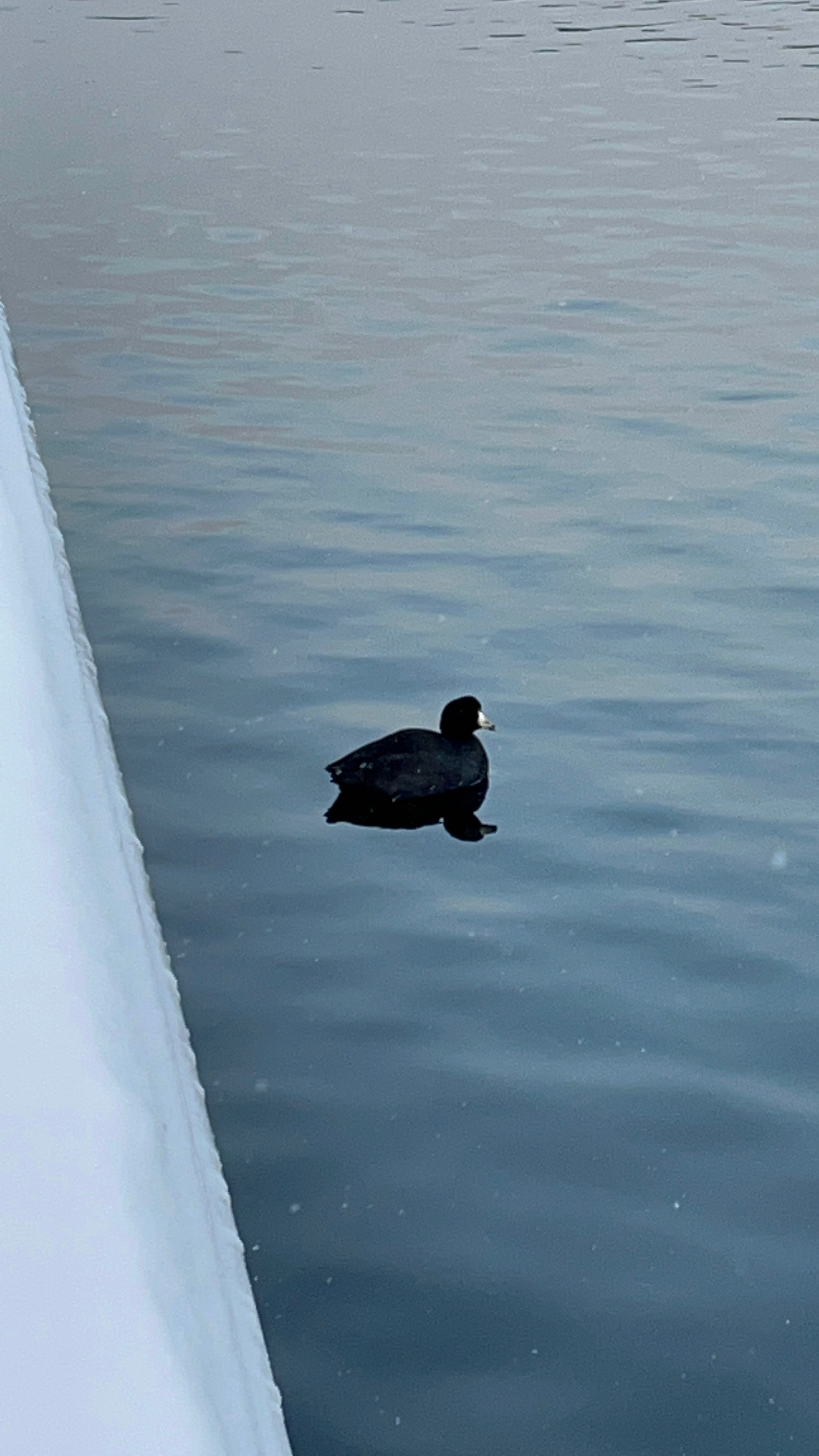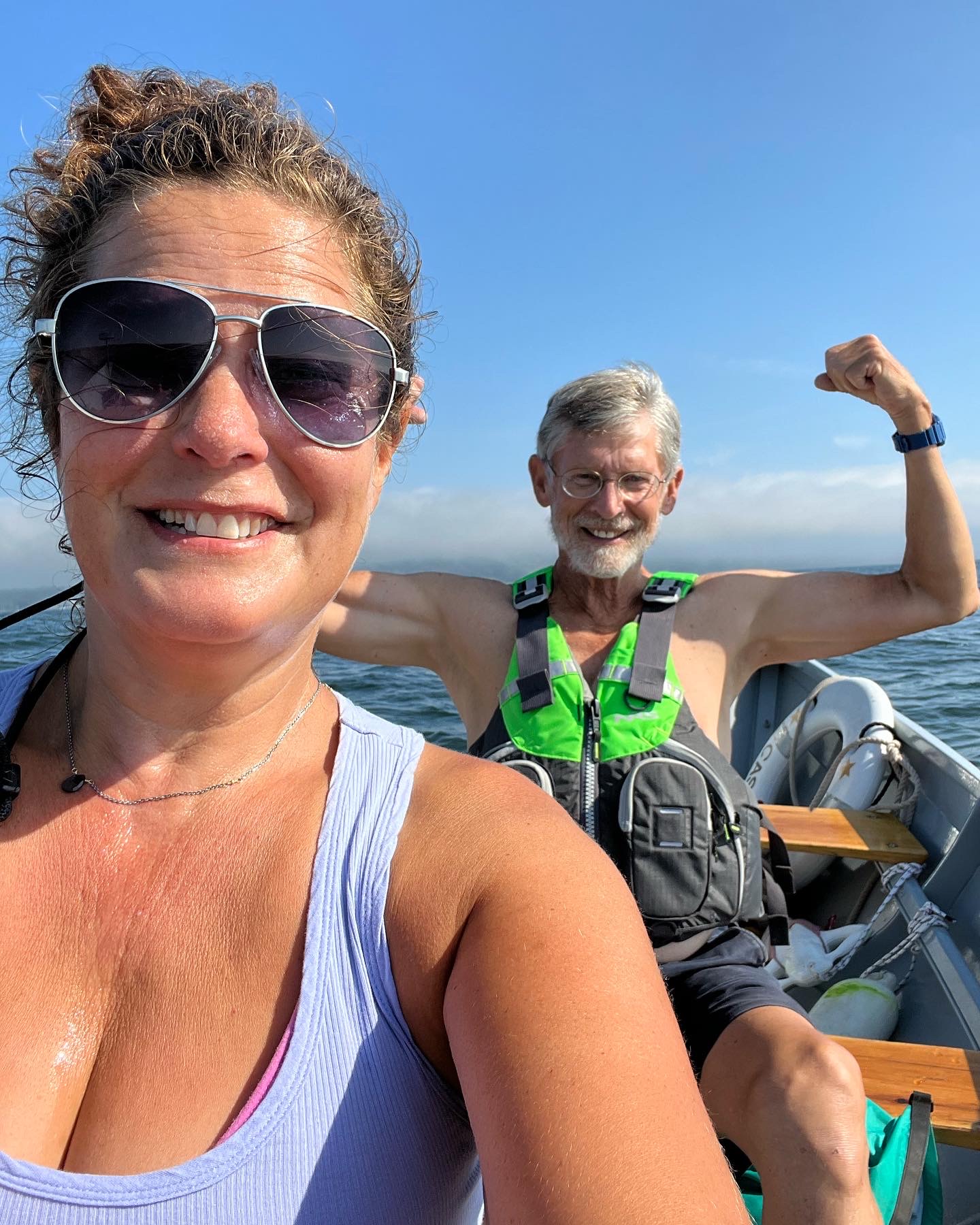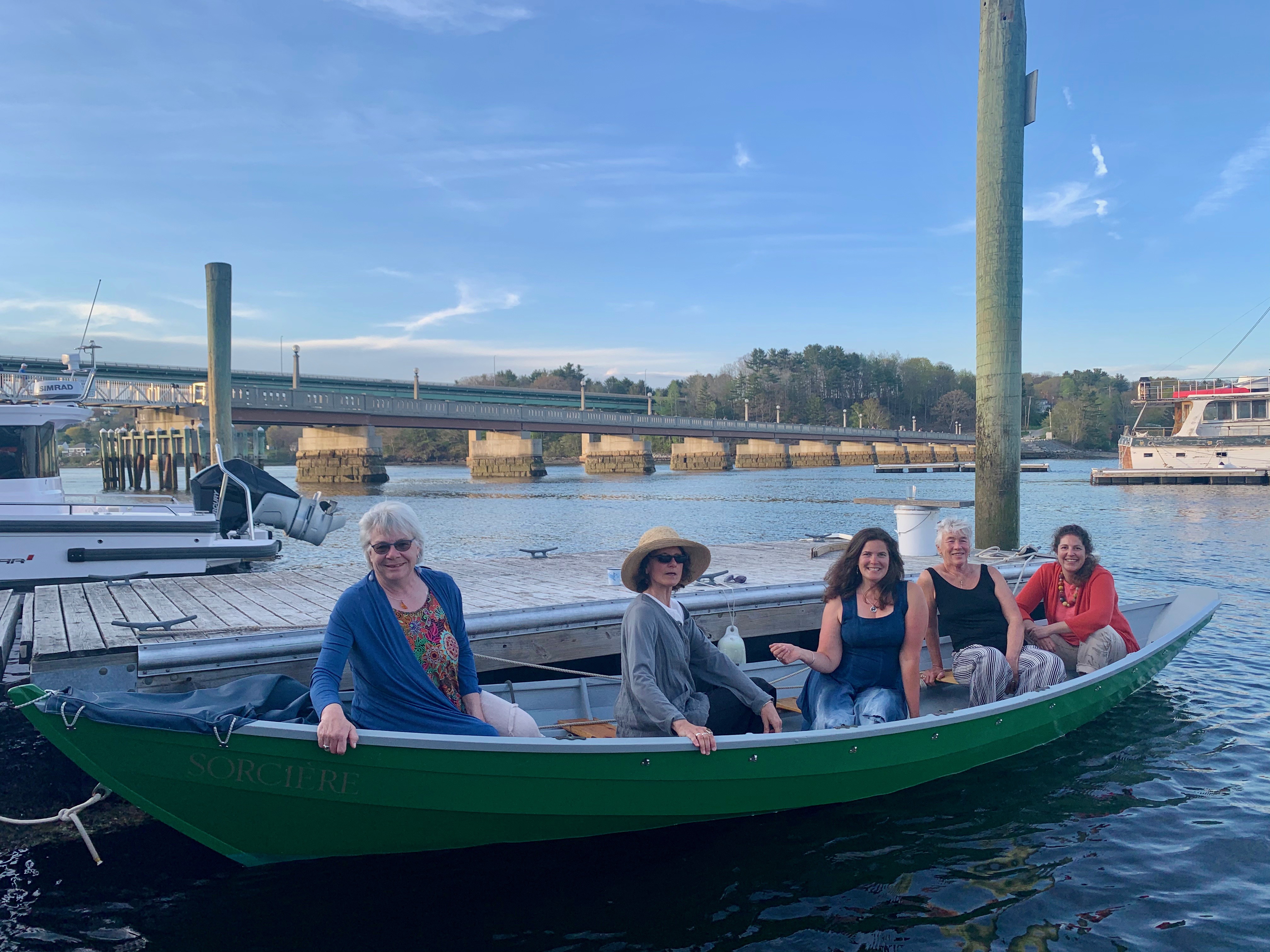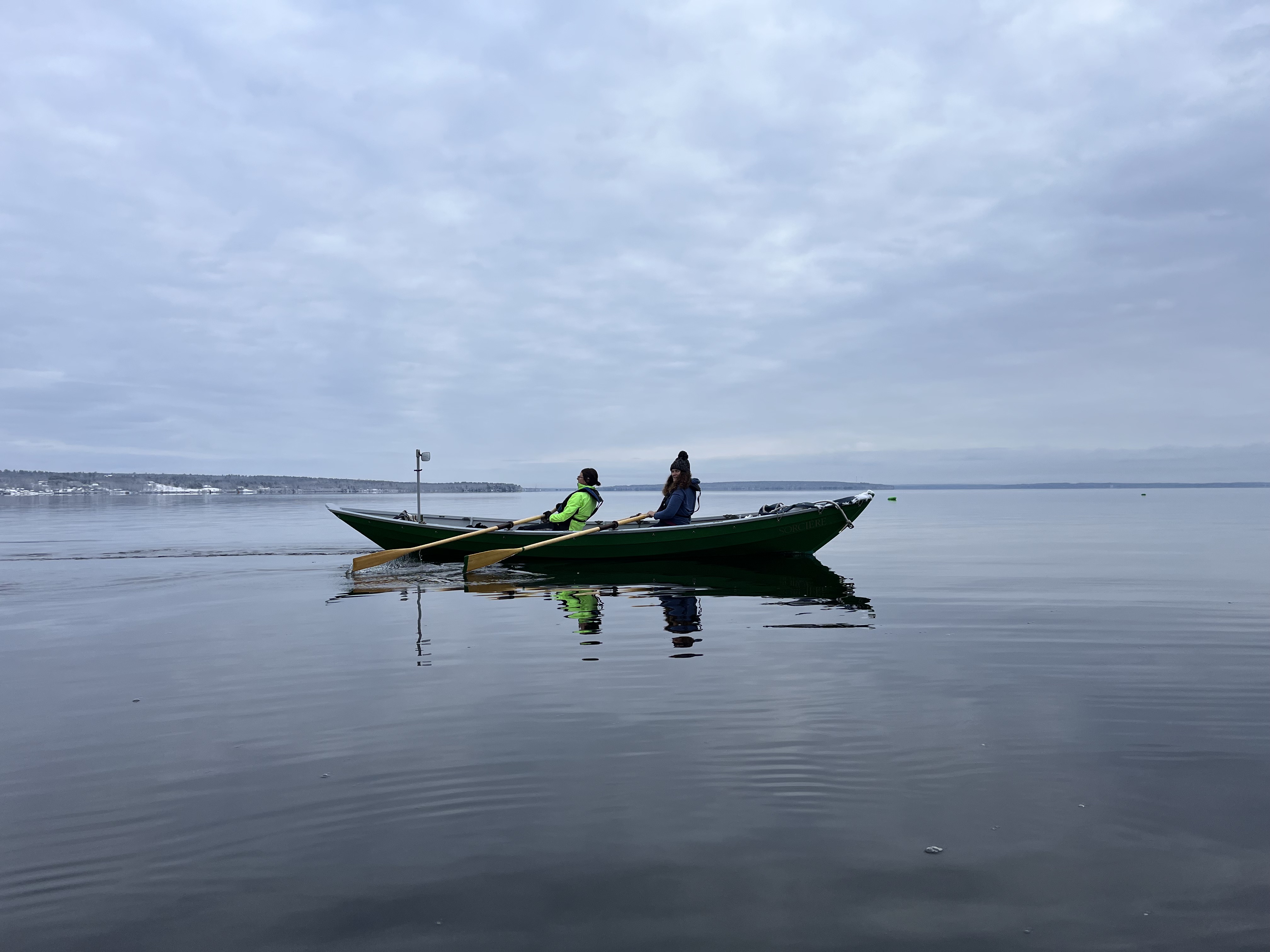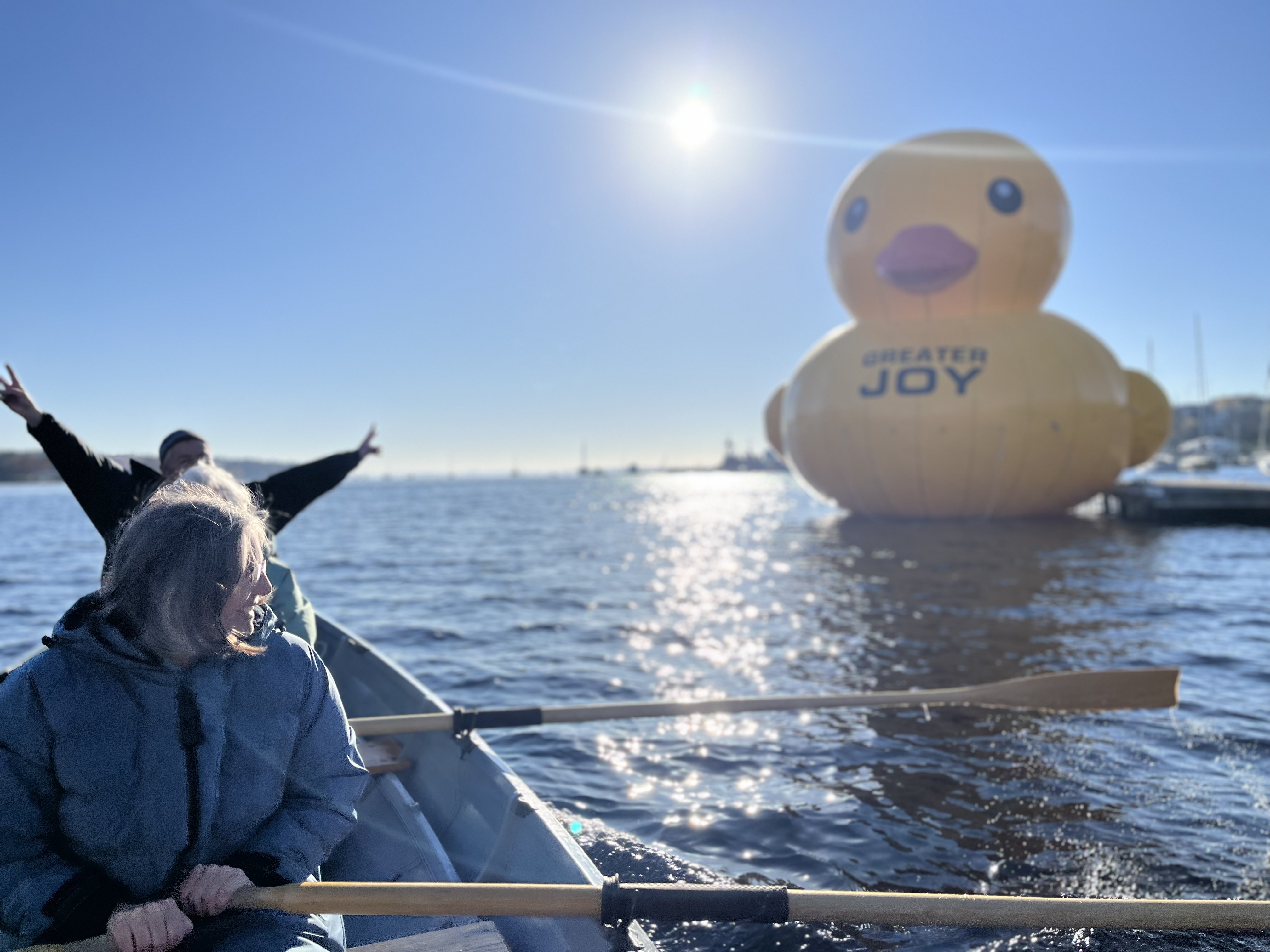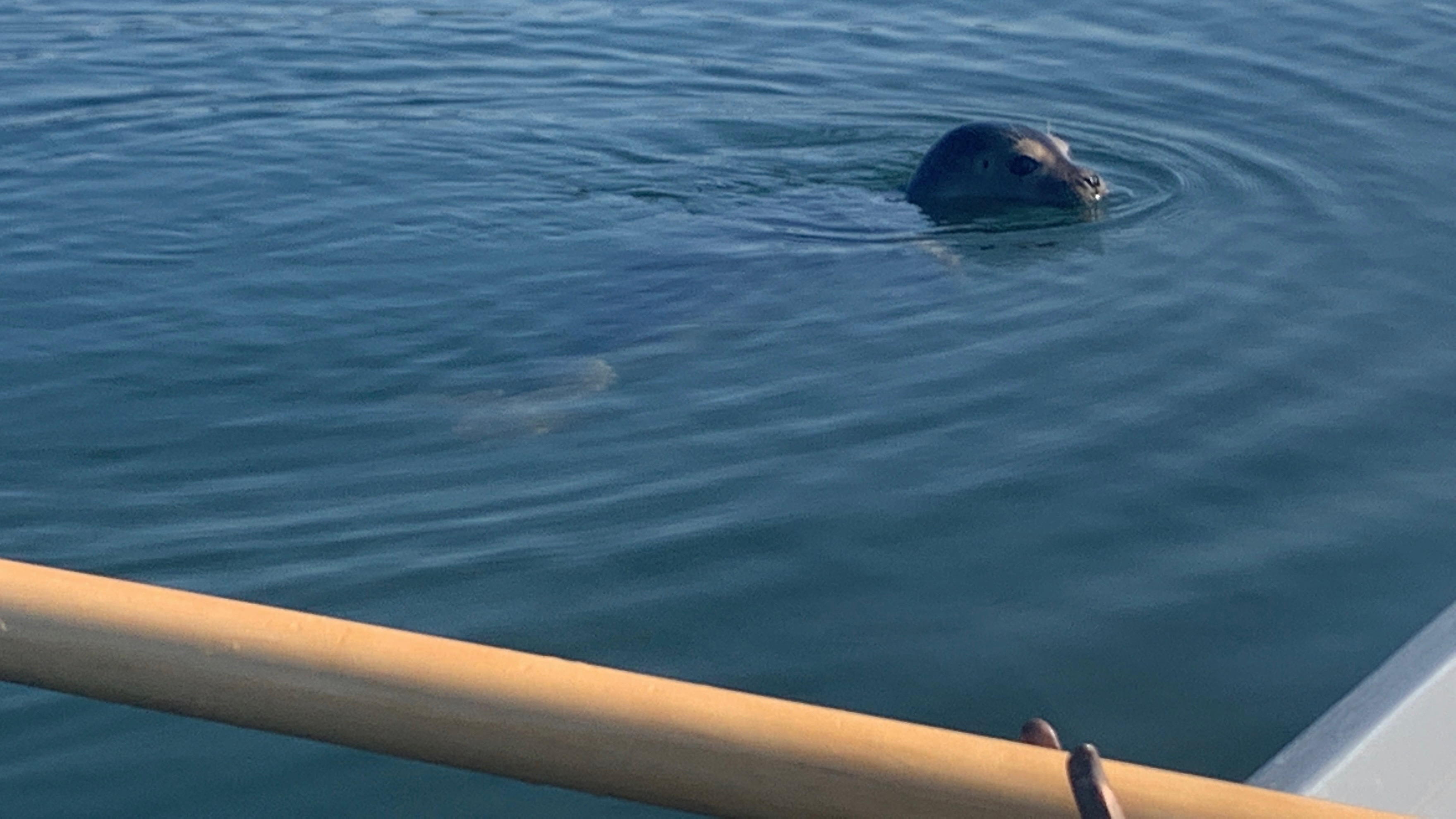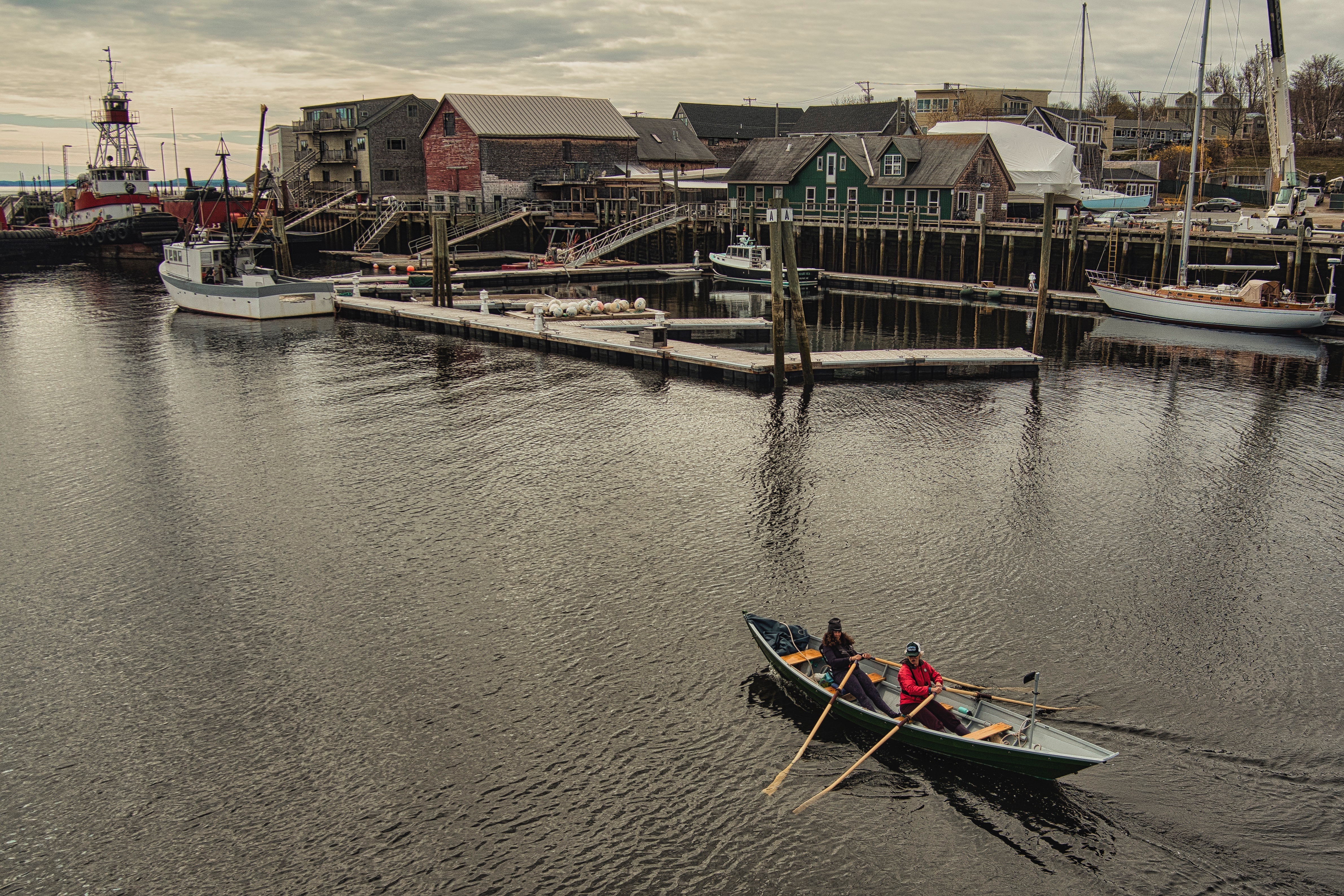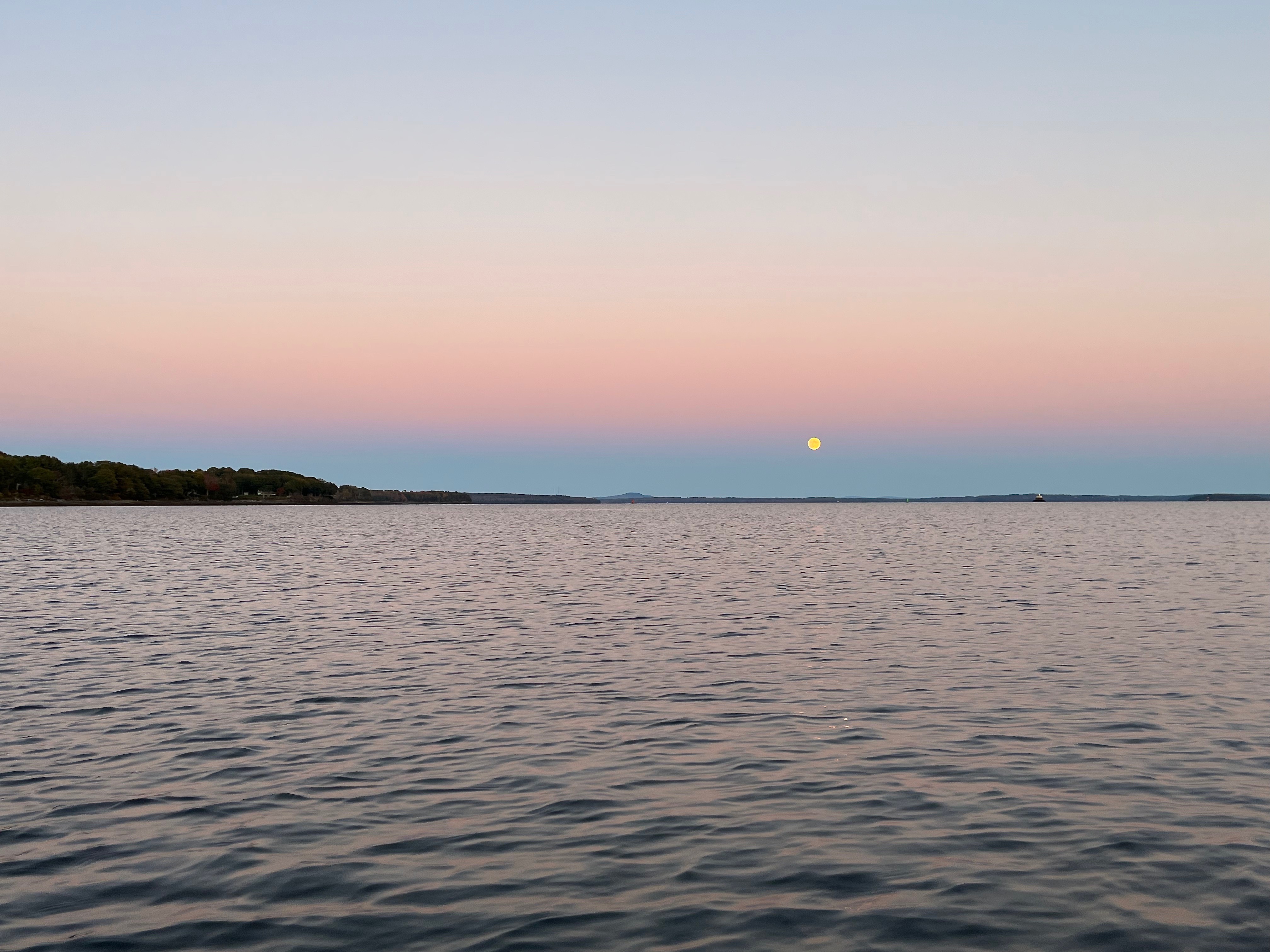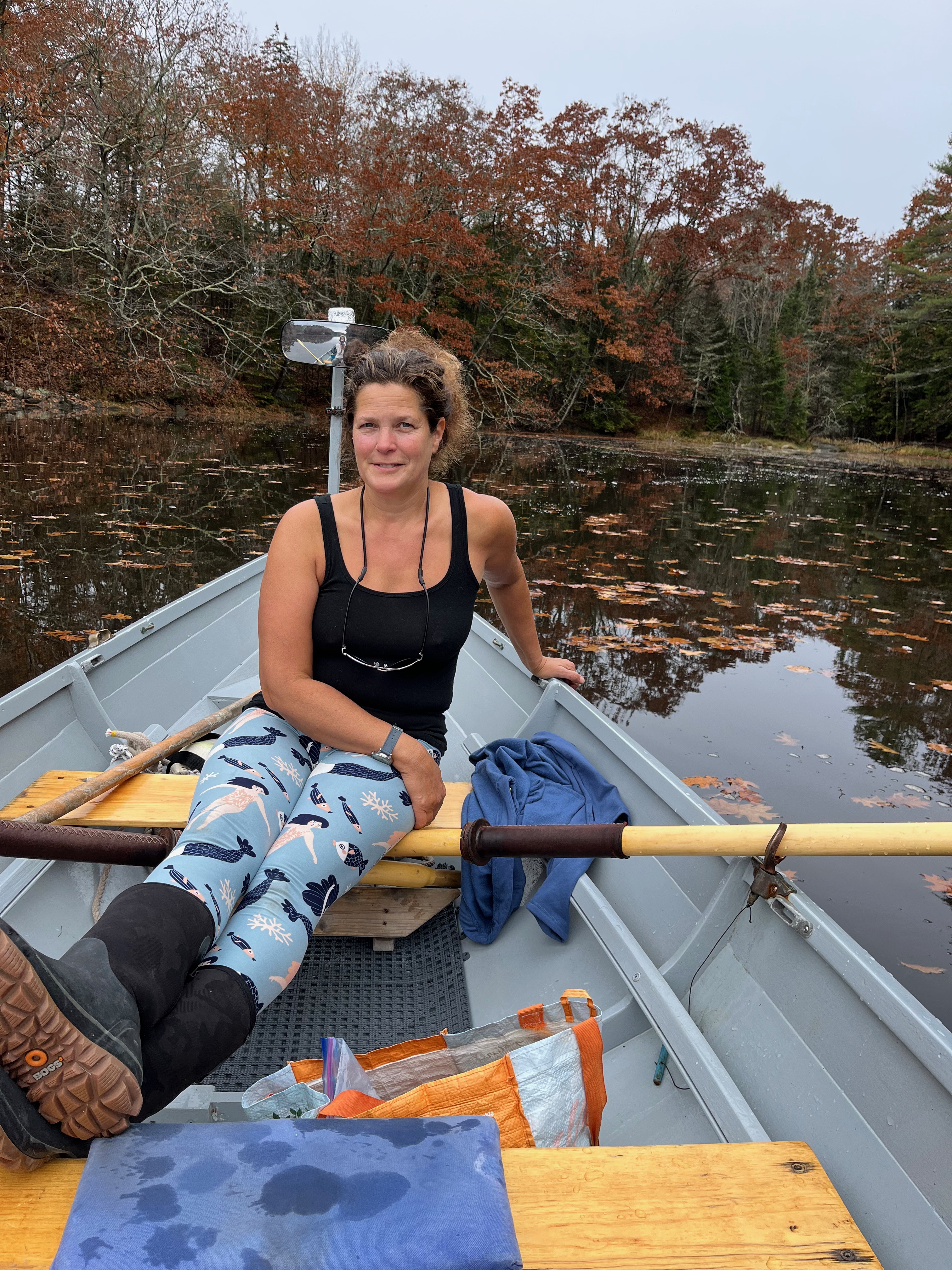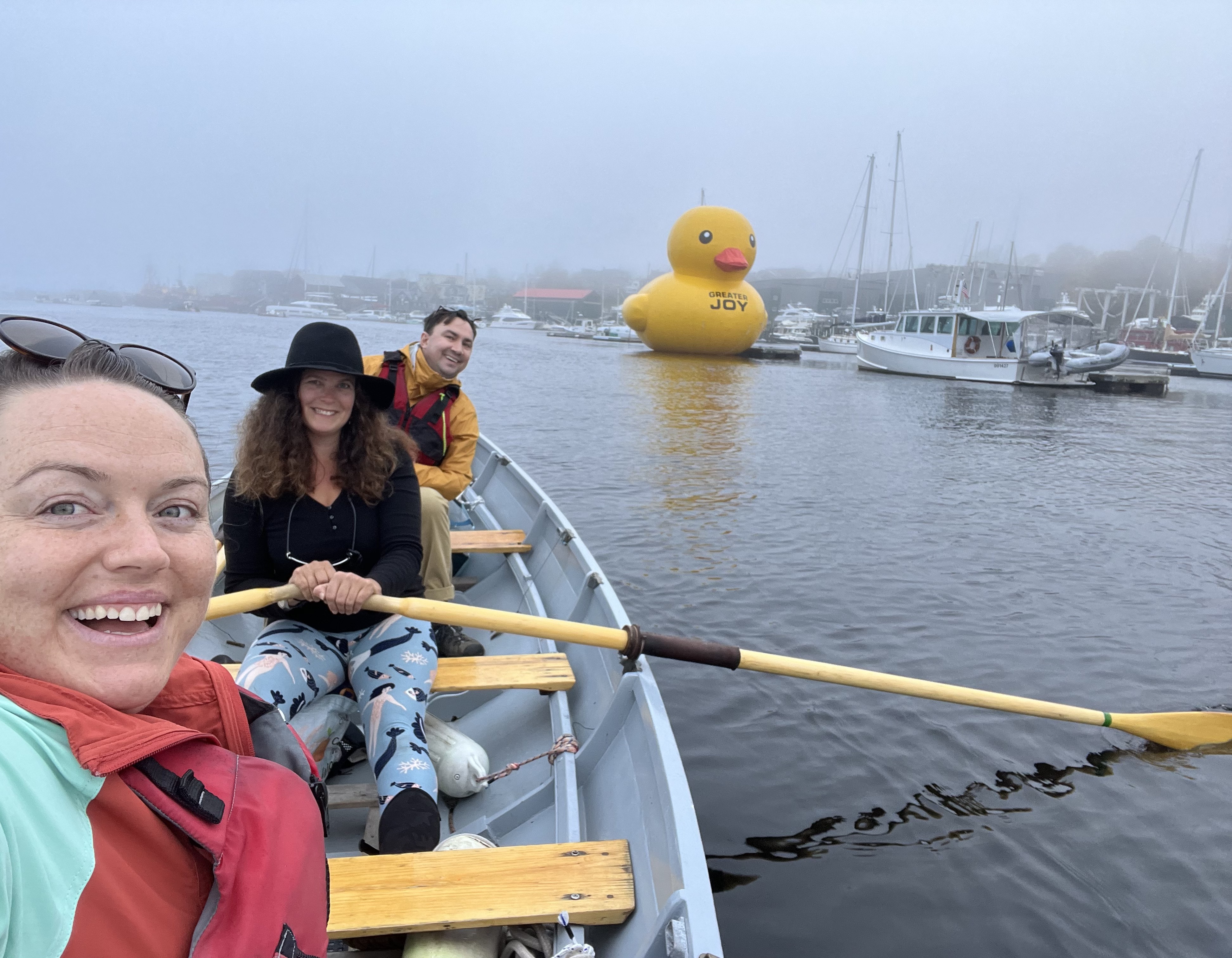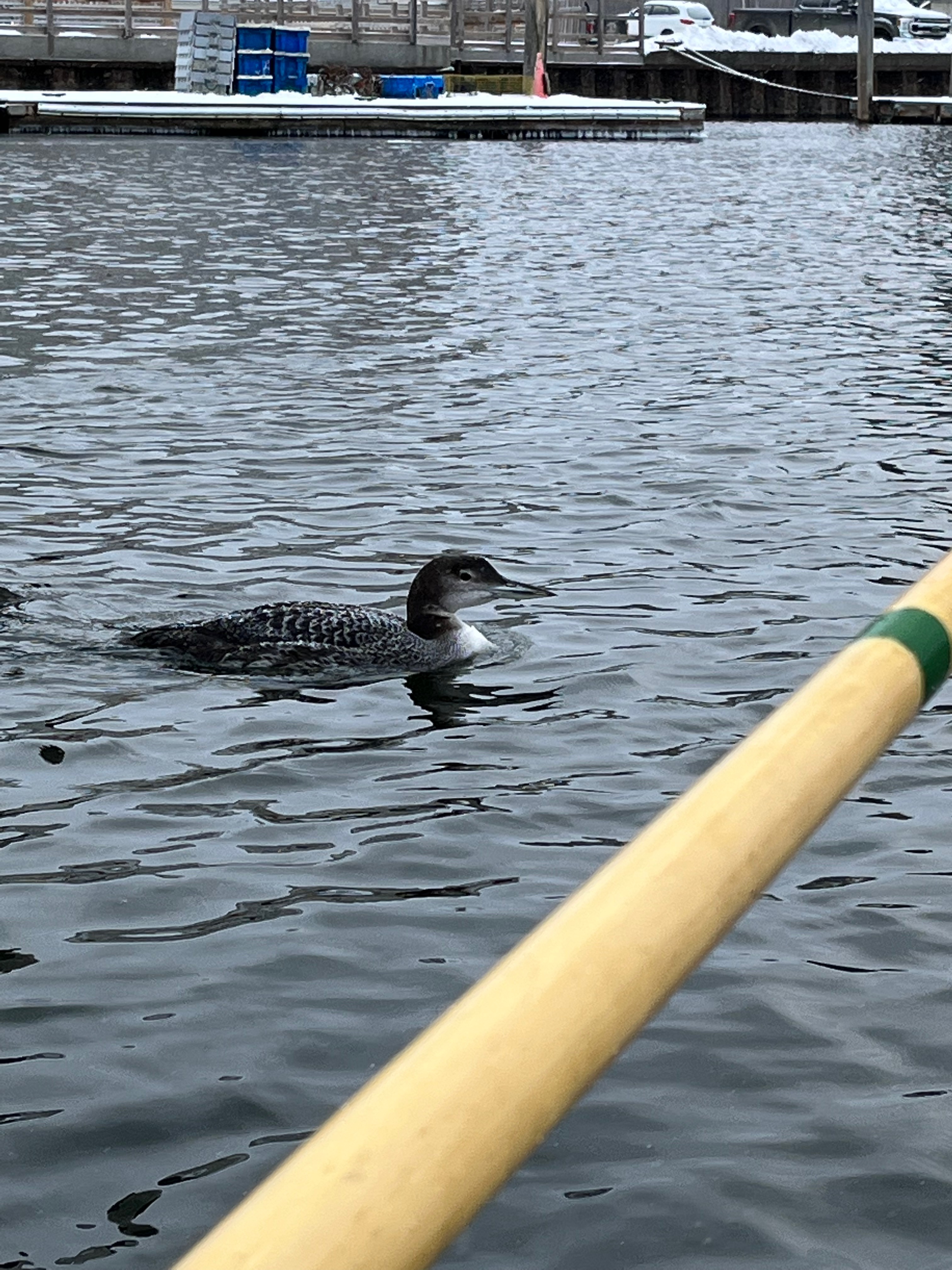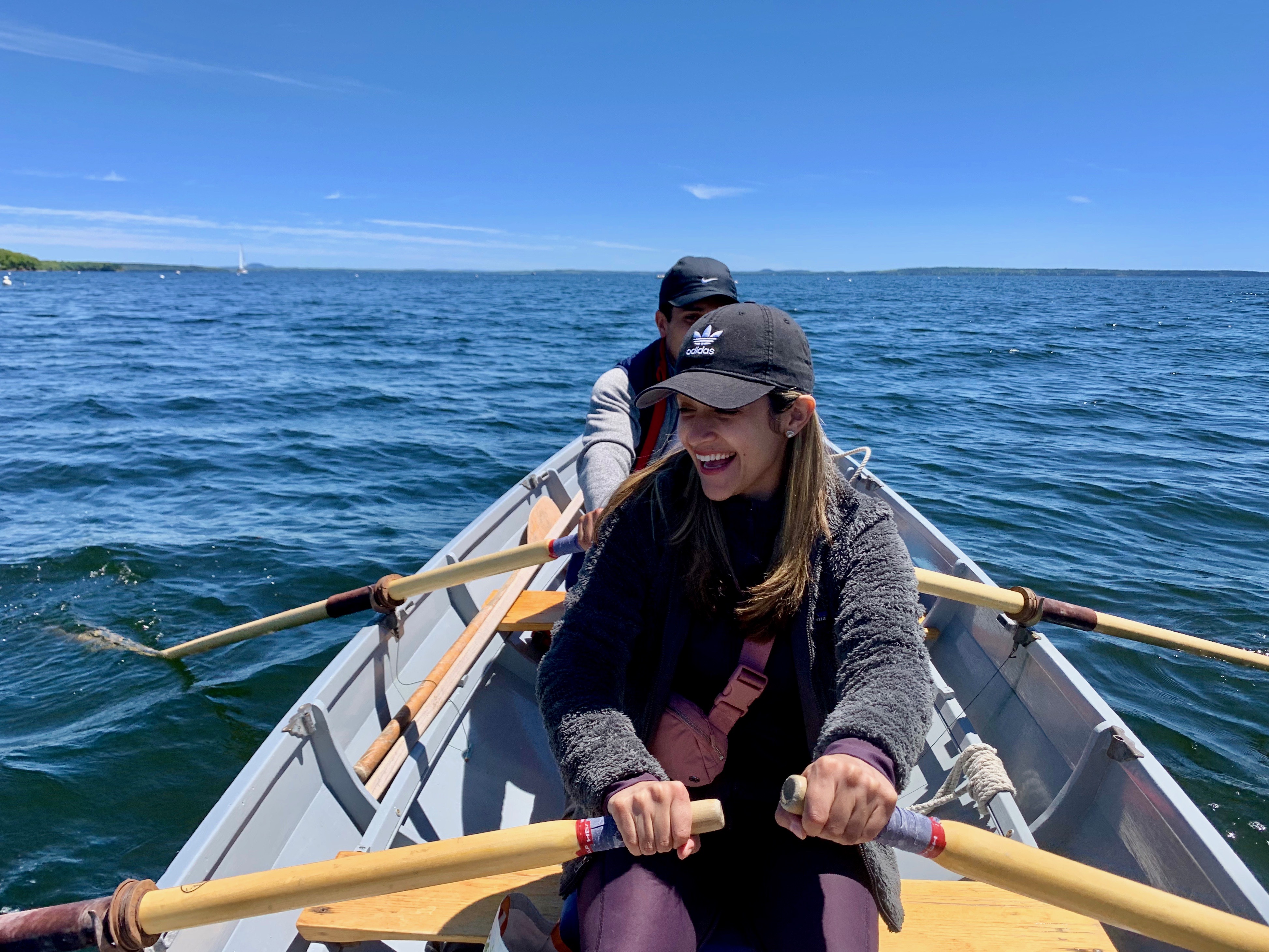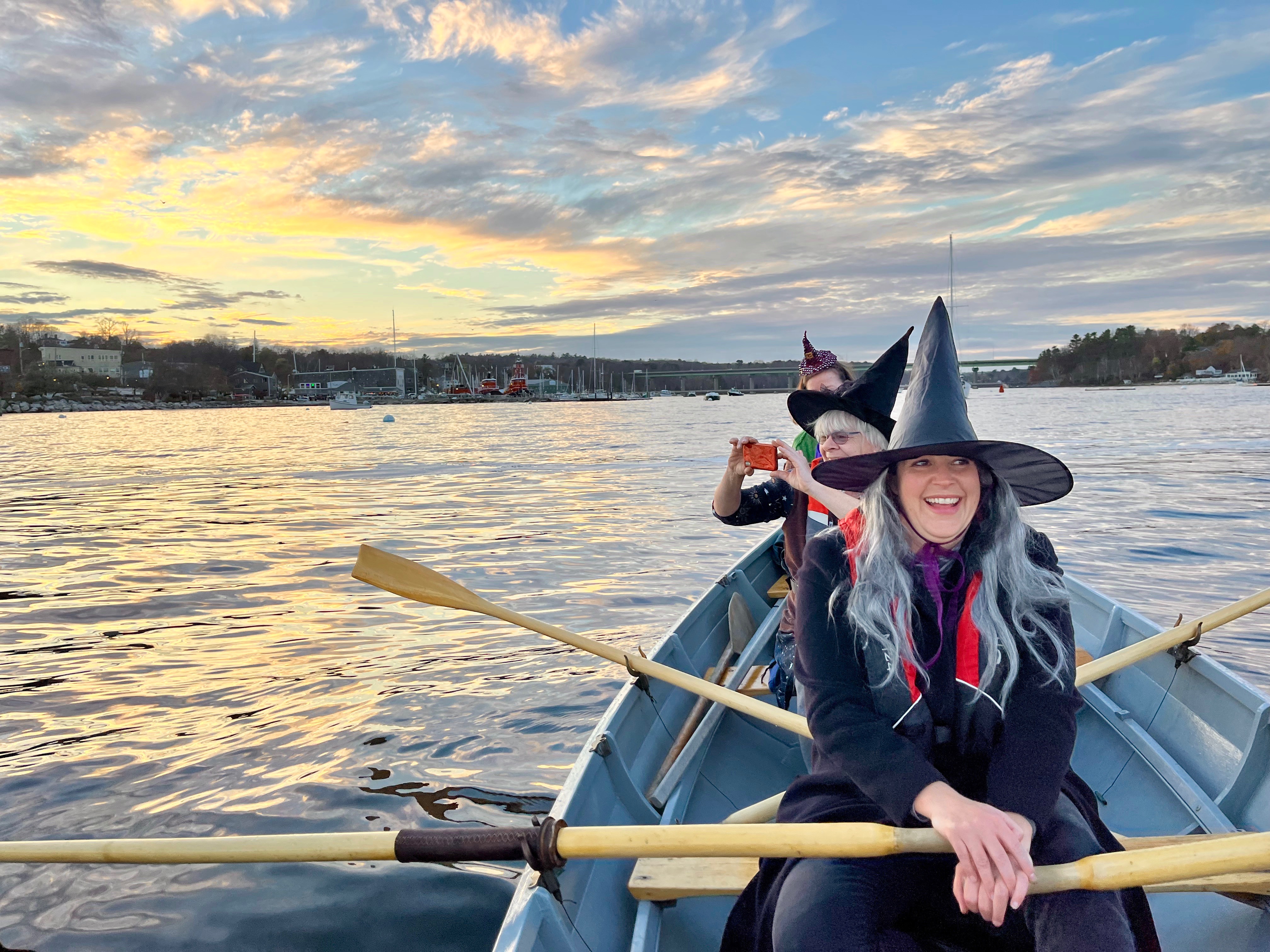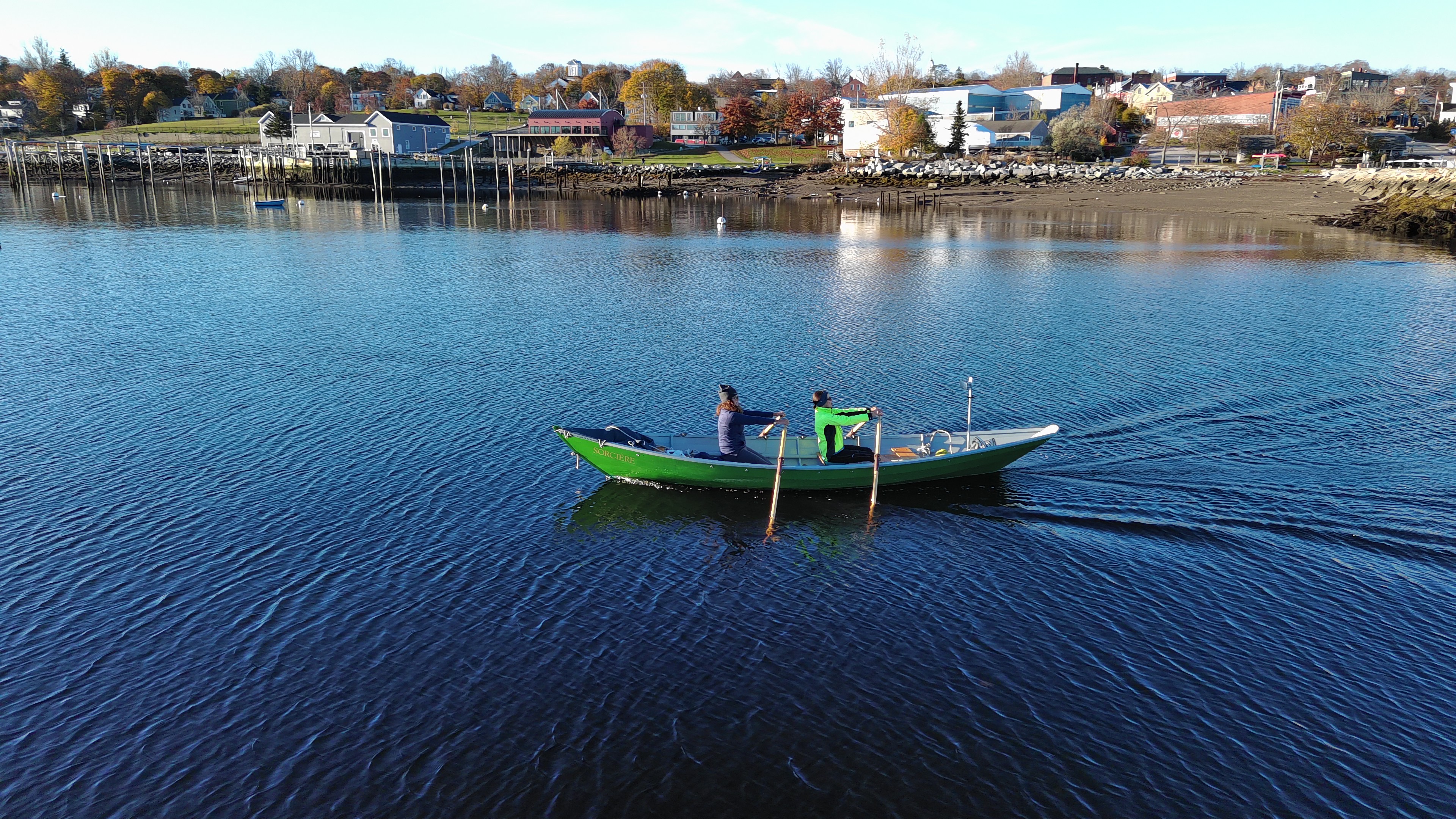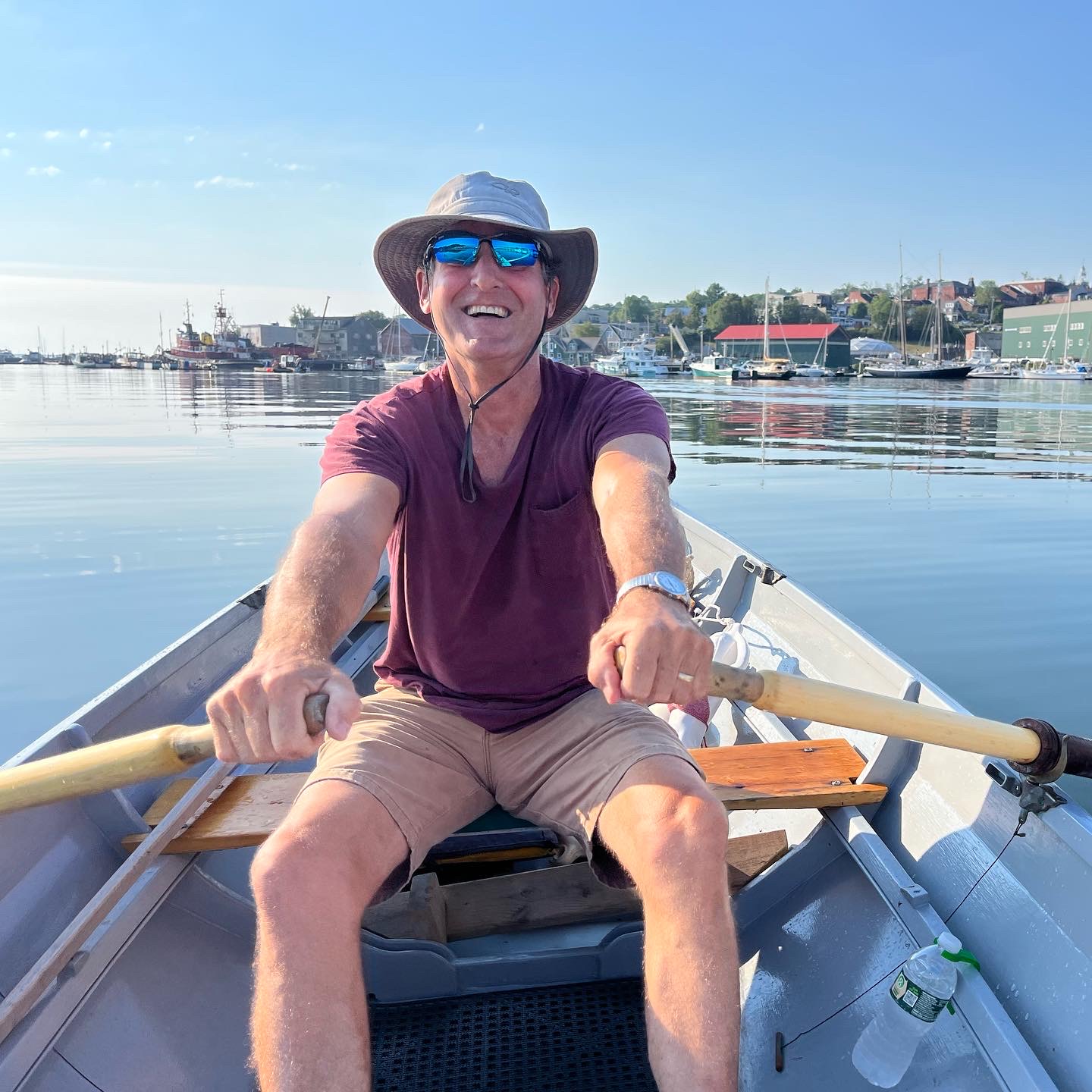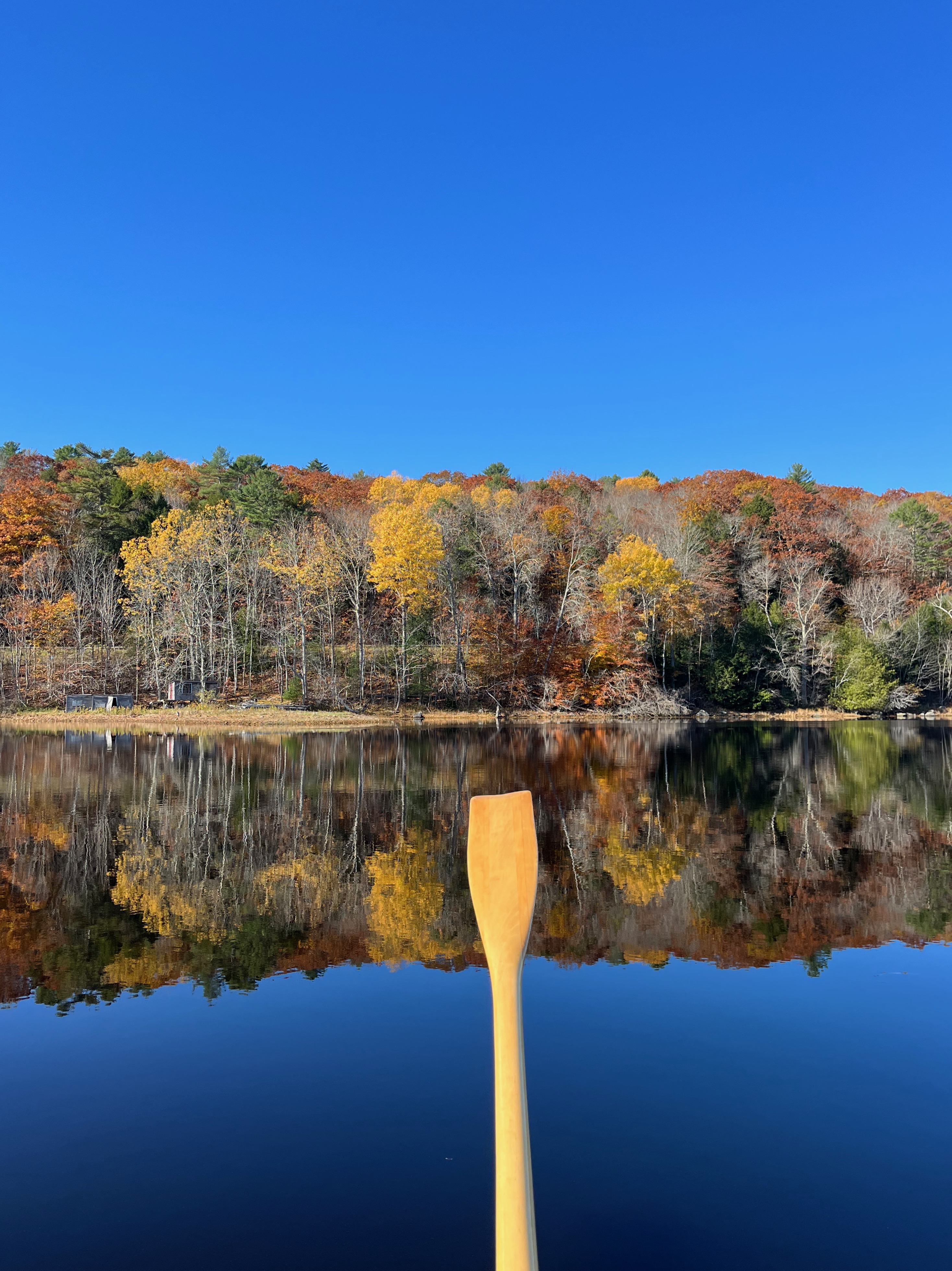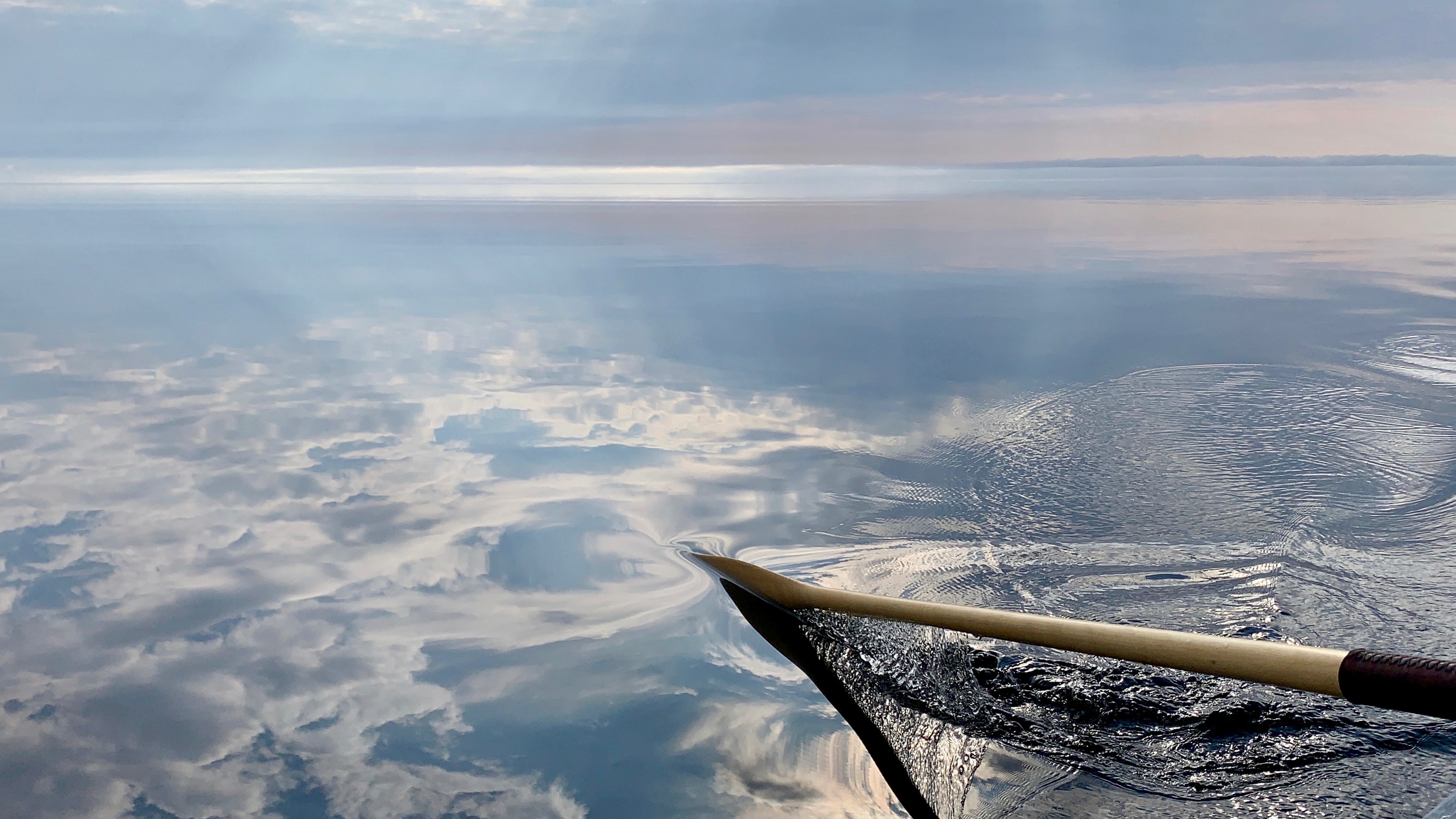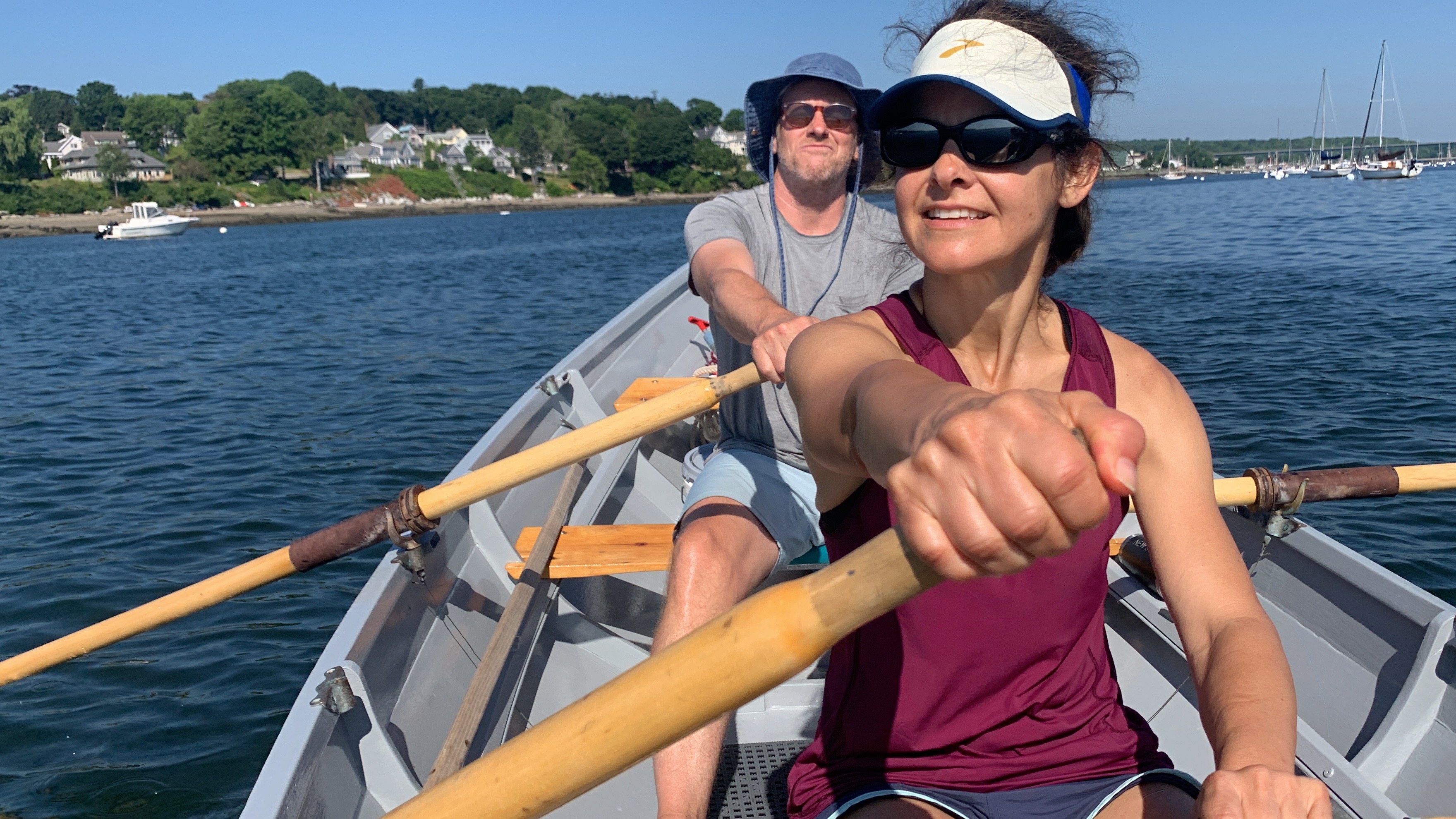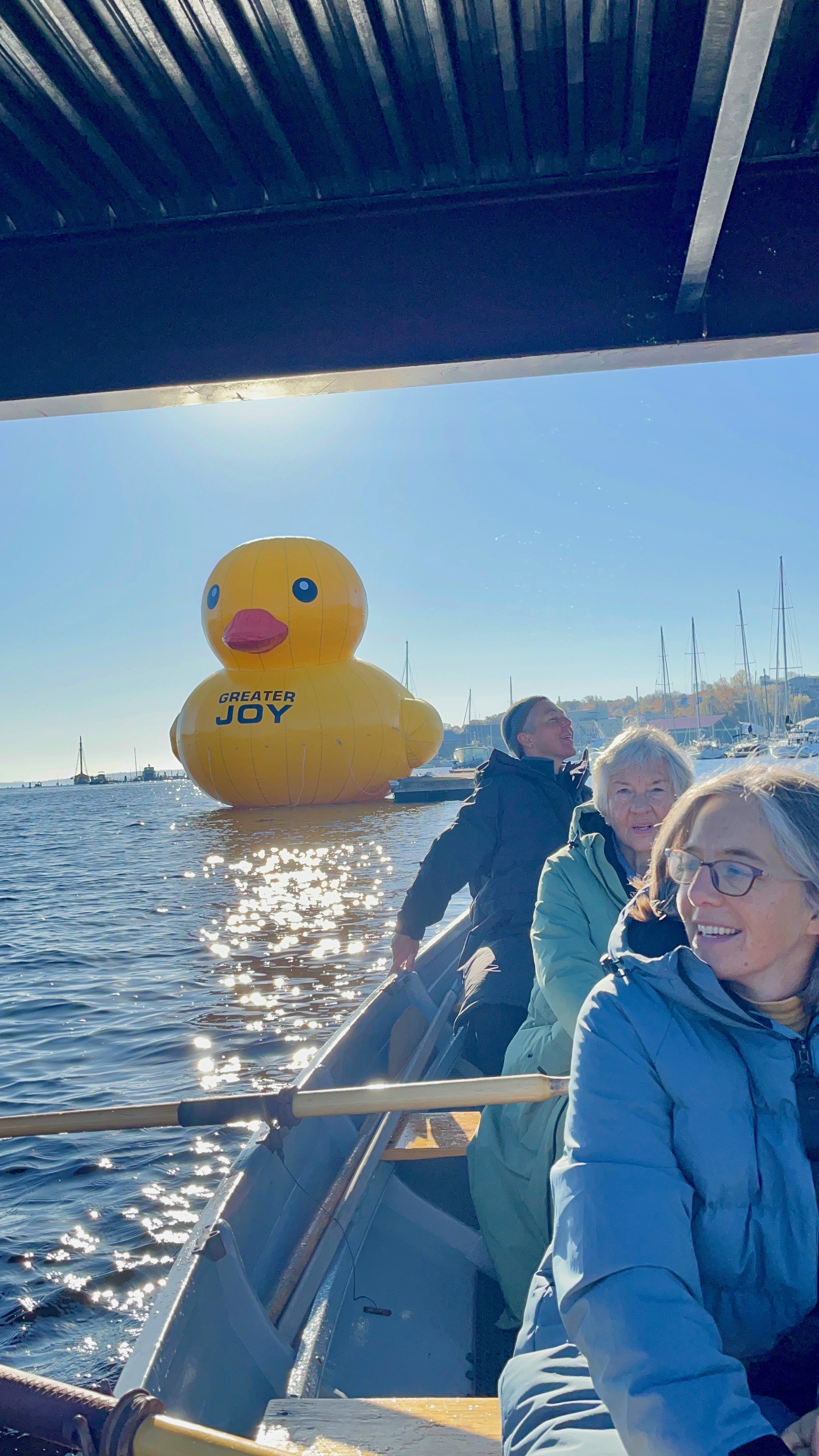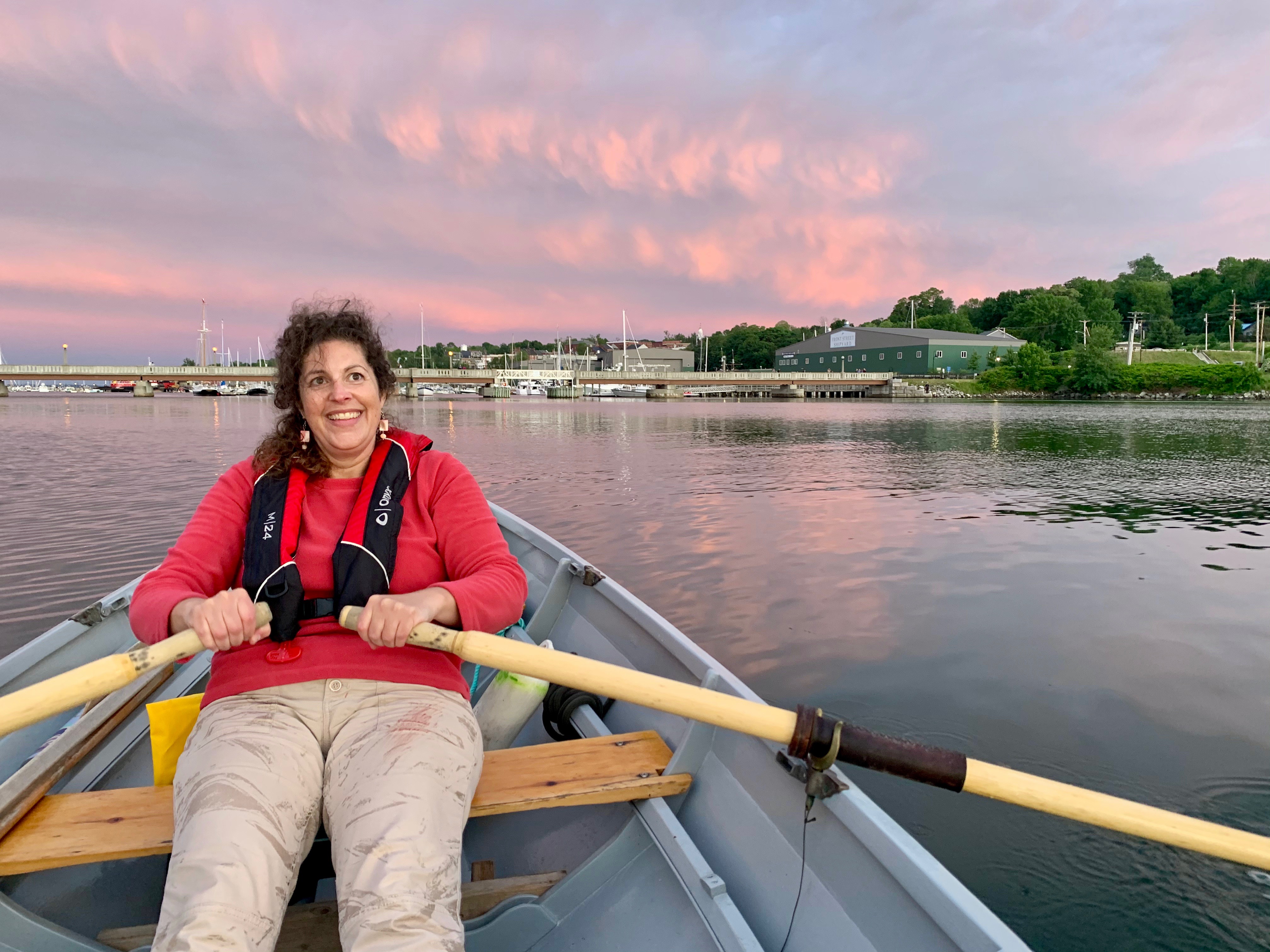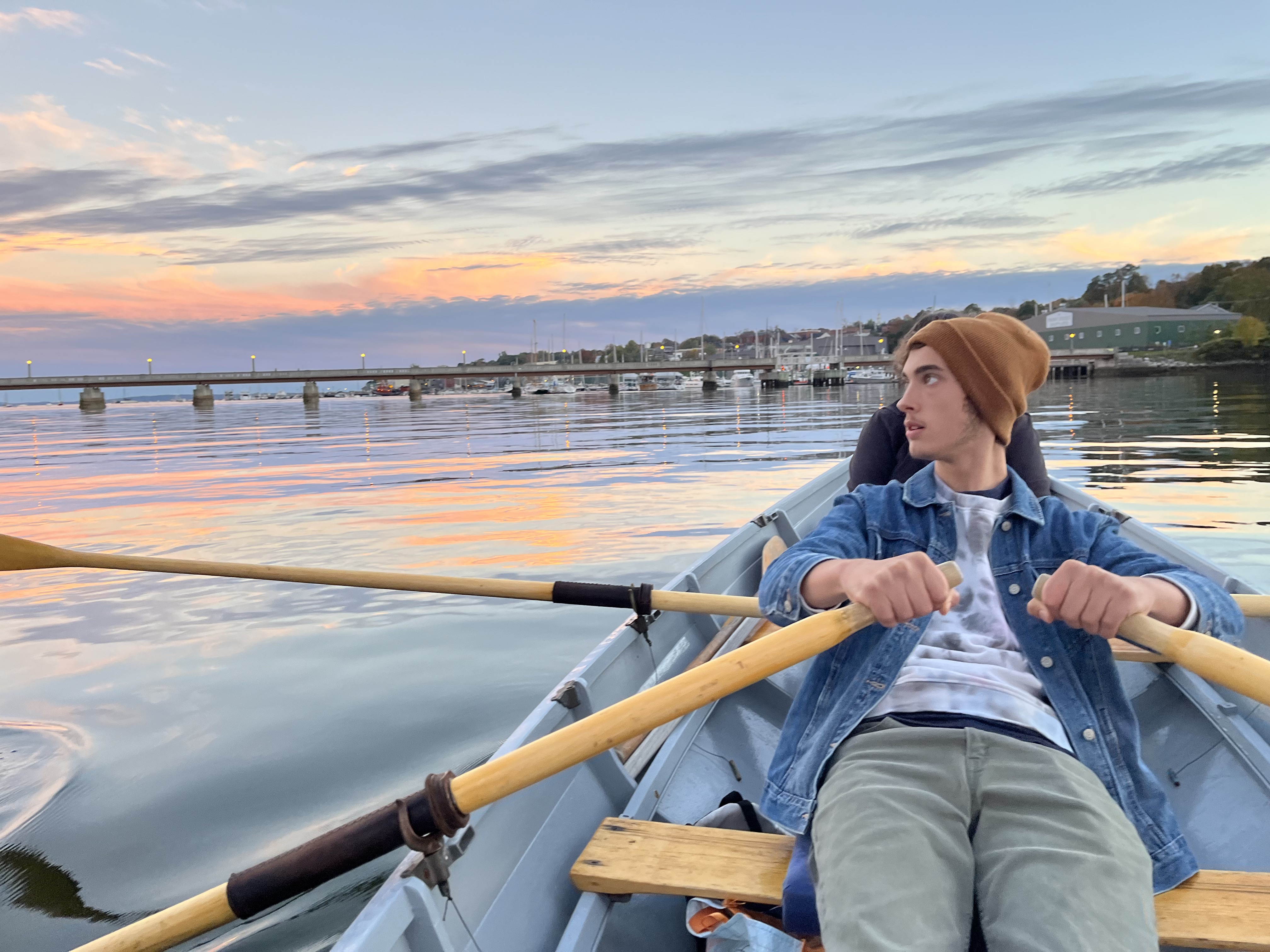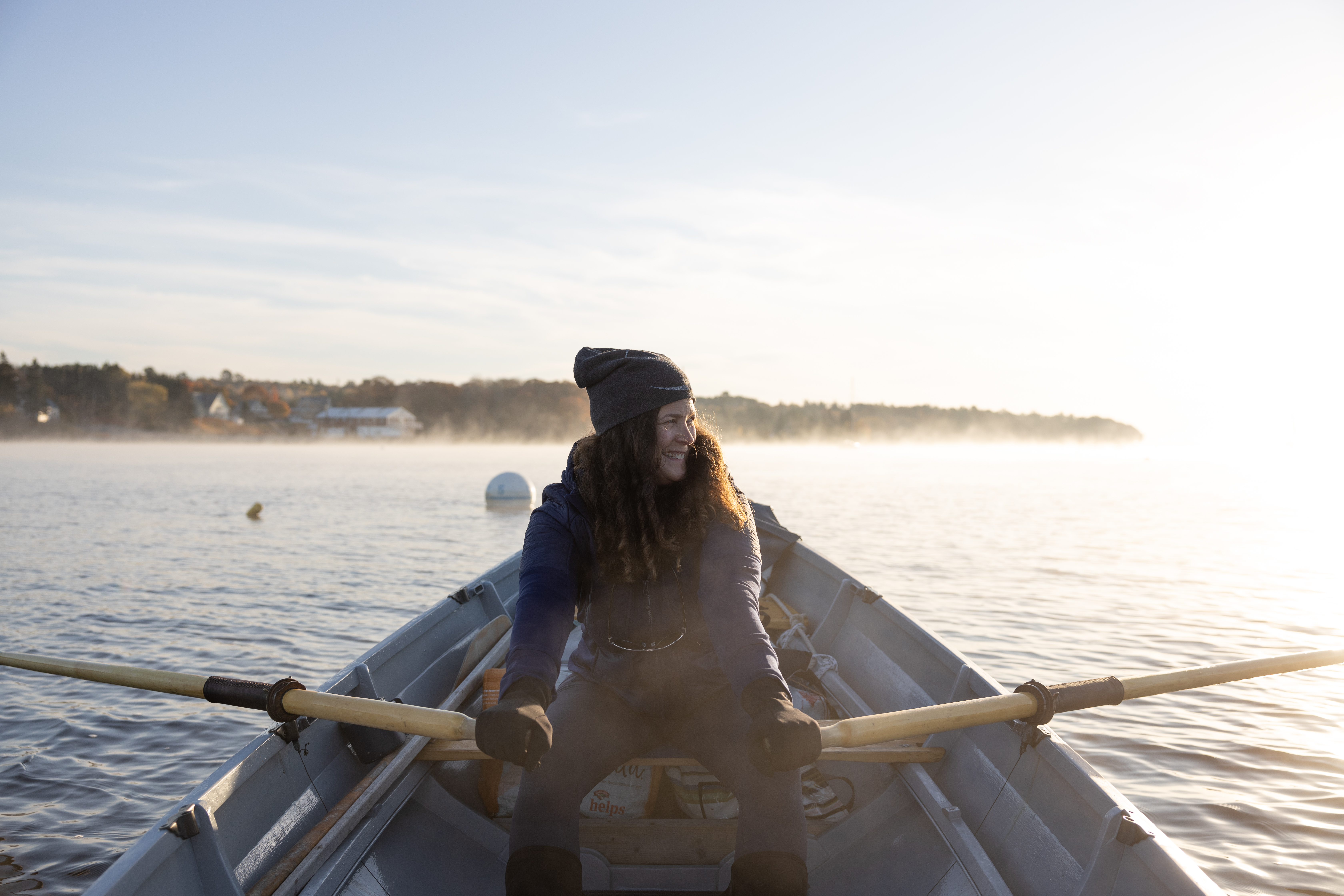 Looking for an entirely unique on the water experience that is classically Maine? Row a traditional-style wooden dory in Belfast Bay with a Maine Guide! DoryWoman Rowing offers rowing lessons, guided tours, workout and speciality rows, year-round. Your guide Nicolle Littrell is a seasoned open water rower and licensed Maine Guide.
This service offers a wonderful way to get in your body and experience the beauty of Belfast Bay, throughout all four seasons. The ocean swells of summer, the fiery colors of fall, rowing in snow and through ice floes in the winter. The interplay of the light, sea and sky is different every day. The rise of the full moon over the bay. Pure magic. This service is also an amazing opportunity to observe and commune with the abundant wildlife that live here: eagles, osprey, loons, herons, different species of ducks, gulls and other migratory seabirds, as well as seals and jumping fish!
Lessons provide an introduction to open water rowing in a two-oared, fixed seat traditional-style wooden boat, with an emphasis on proper form and technique. All experience and skill-levels (including no experience) are welcome! Special pricing plans are offered for more in-depth instruction.
Guided tours offer an immersive scenic experience of the Belfast Bay watershed. This can include rowing out into the bay or up the Passsagassawakeag River. Tours offer the opportunity to slow down and tune in to this beautiful marine environment, observe wildlife, learn about Belfast's working waterfront and the history and heritage of traditional wooden boats in this region, as well as experience celestial events. Monthly Full Moon Rows are an example of a specialty guided tour.
The dory Sorciere can seat up to three people, in addition to your guide. A fun and unforgettable on the water outing for individuals and pairs and trios of family/friends/coworkers. Children ages 10 and up are welcome; under 14 with parental supervision.
DoryWoman Rowing's services are offered year-round. DWR will go out in a variety of conditions, including light to moderate breezes, snow, light rain and fog. Safety is a top priority; rows are weather dependent.